News
The Orville Season 3 Release Date, Cast, Episodes, Plot, and News
The Orville Season 3 will boldly continue on Hulu. Here is everything we know about The Orville Season 3.
Through two seasons, The Orville is the little Star Trek homage that could. Like its (unofficial) Trek forefathers, The Orville has built up a small but formidable fanbase. Fox has rewarded that fanbase by ordering The Orville Season 3…but it won't air on Fox.
Orville creator Seth MacFarlane announced during San Diego Comic-Con 2019 that the show will be moving to Hulu for Season 3. That's right. The Orville is no longer a Fox show. It is now a Hulu original. With Hulu itself being exclusively owned by Disney, just as the show's former network home of Fox, the shoe apparently fits.
Here is everything else we know about The Orville season 3…
The Orville Season 3 Release Date
It's not clear when The Orville season 3 premiere will happen…particularly with the move to Hulu. The first season arrived in the traditional September premiere window, while season two was held for midseason and didn't arrive until nearly January. We've heard that season 3 likely won't get underway until late 2020.
As Seth MacFarlane said of the move to Hulu:
"The Orville has been a labor of love for me, and there are two companies which have supported that vision in a big way: 20th Century Fox Television, where I've had a deal since the start of my career, and FOX Broadcasting Company, now FOX Entertainment, which has been my broadcast home for over 20 years. My friends at the network understood what I was trying to do with this series, and they've done a spectacular job of marketing, launching and programming it for these past two seasons. But as the show has evolved and become more ambitious production-wise, I determined that I would not be able to deliver episodes until 2020, which would be challenging for the network. So we began to discuss how best to support the third season in a way that worked for the show. It's exactly this kind of willingness to accommodate a show's creative needs that's made me want to stick around for so long. I am hugely indebted to Charlie Collier and FOX Entertainment for their generosity and look forward to developing future projects there. And to my new friends at Hulu, I look forward to our new partnership exploring the galaxy together."
The Orville Season 3 Cast
In the latest news on The Orville's third season, the main cast is getting a new addition!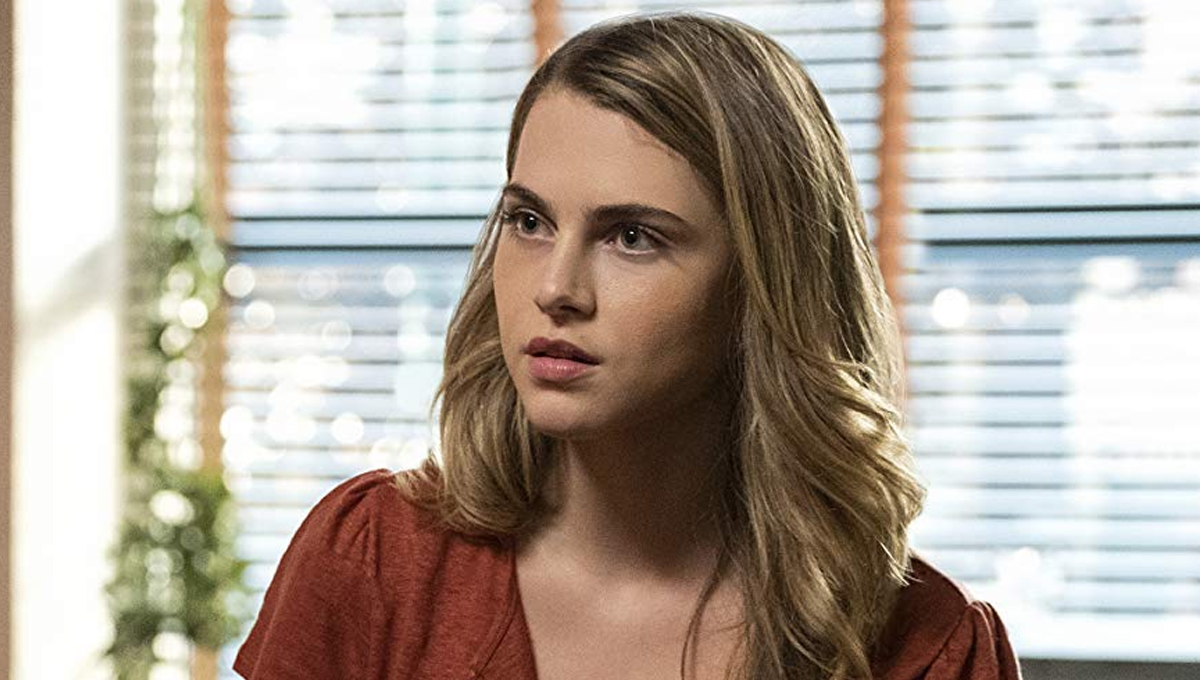 Anne Winters is joining The Orville Season 3 as a series regular, reported Deadline, which recently revealed that she will play a character named Charly Burke. Winters, an American actress, is coming off TV runs on ABC's Grand Hotel, Netflix's 13 Reasons Why and Go90's Zac and Mia. She also fielded runs on FX's Tyrant, ABC's Wicked City and Freeform's The Fosters, along with recent movie appearances in Night School and Mom and Dad.
The Orville was created by Family Guy's Seth McFarlane, who will continue on as star of the show alongside Adrianna Palicki, Penny Johnson Jerald, Scott Grimes, and many others. The Orville Season 2 saw the departure of Halston Sage, who played Lt. Alara Kitan, from the cast, replaced by Jessica Szohr's Lt. Talla Keyali.
The Orville Season 3 Episodes
Orville creator Seth MacFarlane revealed at NYCC 2019 that the show's episode order would be slightly smaller for season 3. The Orville season 3 will receive only 11 episodes on Hulu. The good news, however, is that those episodes stand to get a little longer, expanded by 10 minutes or more in some cases, according to a report from Cinemablend.
The Orville Season 3 Plot
Like many finales in the modern TV landscape, The Orville Season 2 finale could have served as both a fitting season or series end. There was certainly a conclusive finish to the show's brief time travel arc. But since season 3 is on the way, the story will likely jump right in to the further adventures of The Orville and its diverse crew.
And, while you're waiting for The Orville season 3, you may want to make a note in your diary for June 3. Dark Horse Comics has announced that executive producer David A. Goodman, artist David Cabeza and colorist Michael Atiyeh will put out two new comics called The Orville Season 2.5: Launch Day. In the first issue, "a seemingly hostile Krill ships cross into Union space and the Orville intercepts. Captain Mercer learns they are en route to a planet that left the Union decades ago, under mysterious circumstances. Scans have discovered a moon-sized construct above the planet, and the Krill intend a preemptive strike against the presumed weapon. But is it?"