Features
The Magicians Season 5 And The Danger Of Excess Magic
Magic is no longer rationed in the world of The Magicians. And that's not necessarily a good thing.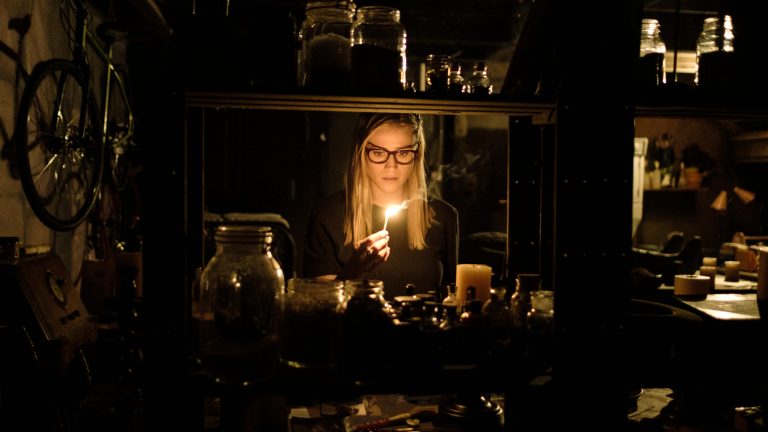 Magic is flowing freely once again at Brakebills, in Fillory, and beyond. To override the Library's strict system of rationing, it took our heroes a full season of quests, popped-out fairy eyeballs, sidekicks rising to the occasion, a hedgewitch alliance, personal growth, fearless sacrifice, and Josh's muffins. That only accounts for about an eighth of what happened during The Magicians season 4, the show's fantastically sprawling, thematically ambitious, and most controversial season yet. For those compelled to recap the whole adventure, I'd advise swiping Dean Fogg's emergency bottle of booze first. You'll need it.
With The Magicians season 5 premiering on Jan 15th on SYFY, the full restoration of magic has some unintended consequences as the characters simultaneously begin a painful healing process after the show's biggest underworld departure to date.
Beware: major spoilers for The Magicians Season 4 below.
The season-long mission to rid Eliot's physical body of the monster culminated in the lightning rod season 4 finale. Quentin ultimately succeeds in destroying the monster by using what he initially perceived as an underwhelming discipline (Repair of Small Objects). However, it came at the cost of his life.
While we'll unpack the emotional, mental, and personal ramifications of Quentin's death and actor Jason Ralph's exit—and the flood of praise, criticism, and negativity that came with it—in part two of our preview with the Magicians producers, the story beat has a large practical impact on magic in the show's universe going forward, setting up season 5's apocalyptic storyline. Series co-creator and executive producer Sera Gamble first teased the fantasy element of the upcoming season when we spoke with her at San Diego Comic Con in July.
"We knew that season 5 would be the season of too much magic, and we would be exploring what happens when there are some surges," Gamble said moments before the Magicians' panel. "What happens when you're just learning how to handle something that powerful and that dangerous, and it's being shoved at you too quick?"
When we followed up with Gamble on a sunny November afternoon inside the Magicians' Los Angeles writer's room, she contemplated the anxieties of moving the narrative forward after taking a leap the show can't walk back.
"The fear is always that the plot and the stakes get so big and high, that the intimate moments between characters are lost because you wouldn't have time to do it if a shark was about to eat your face either," Gamble told us during the roundtable interview with a group of reporters. "We wanted to leave some room for the show to do what fantasy shows do, because part of the deal with Magicians is we are following that template very knowingly. But we wanted to make sure we were doing our 'apocalii,' because there's more than one."
read more: The Magicians Season 4 Finale Ending Explained
Losing Quentin saved magic. It saved Eliot. His friends thought these actions would restore the order of their universe, but it only complicated their lives and filled them with grief. Now, as Dean Fogg puts it in the trailer, "there's too much goddamn magic." But what dark cloud is looming exactly? Gamble elaborated on the overarching threat the series' protagonists will face in season 5 and told us Julia is poised to figure out a path forward.
"Julia comes to realize that because of the confluence of too much magic, and a certain kind of astrology on certain days, there is something called the 'harmonic conversions' that will happen. And if you try to light a candle, you'll blow up your building," she said.
"So they strive to stop that. By the end of the season, the idea of stopping the apocalypse… that idea in itself comes into question. And they realize that maybe they have to do some destroying to create."
The same sentiment applies to the writer's room and Lev Grossman's source material. With Quentin gone, and the producers confirming that Jason Ralph won't appear in season 5, fans can expect more radical departures from the book series they've been "re-mixing" all along.
"I've always felt like we had a vision where all of the things that happen in the books eventually happen on the show," said showrunner Henry Alonso Myers. "It's not necessarily in that order and not necessarily in that way, and it felt very true to what we had set out to do."
The producers may have deviated from a quickly disappearing roadmap, but they've proven unafraid to chart their own path.
"Obviously Quentin Coldwater is the protagonist of a large chunk of those novels," said producer Mike Moore. "There's a bunch of stuff from the books that we are adapting this season in really cool ways. But it's not stuff that happens necessarily to those characters from the books. Some stuff that happens to Quentin is now happening to someone else. And [we're] finding our own new, weird path through it."
Chris Longo is the deputy editor and print edition editor of Den of Geek. Read more of his work here. You can find him on Twitter @east_coastbias.