Features
The Innocents creators on what could happen in series 2
If Netflix's The Innocents returns, here's what its writers have planned following the series 1 ending. Spoilers ahead…
Warning: contains spoilers for The Innocents series 1 finale.
The Innocents series one finishes on the kind of cliff-hanger that demands resolution. Through a cruel twist of fate, young lovers Harry and June find themselves repeating their parents' catastrophic mistakes.
Three years earlier, June's shapeshifter mother Elena shifted into the body of the man with whom she was having an affair—Harry's father Lewis. Ordinarily, Elena would have shifted back and Lewis would have been none the worse for it, but on this particular night, Elena jumped straight from Lewis' body to another, then another, then another… without first shifting back to her original form. Elena's attack left Lewis and three others in a quasi-catatonic state from which there doesn't appear to be a way back. It was the night Harry lost his dad, and June lost her mum, who was forced into hiding.
In The Innocents finale, Harry and June accidentally crash the car they're driving to escape from the police and their parents, leaving June with serious injuries. The only way to save her is for her to shift into Harry's uninjured body and seek help. Harry urges her to do just that, and June relents, but before she can leave the car in Harry's body, Harry's mother Christine arrives at the scene of the crash and touches June-as-Harry, causing June to jump instantly into Christine's body without first jumping back to her own. Harry is therefore put in the same position as his father, in a semi-catatonic state and unable to communicate.
If Netflix has a heart, it'll commission another series of this slow-build, satisfyingly complex, atmospheric drama for Harry's sake alone. There must be a way for him to recover. And if he recovers, then perhaps so can his father.
Den of Geek asked The Innocents creator-writers Hania Elkington and Simon Duric about the possibilities of further series.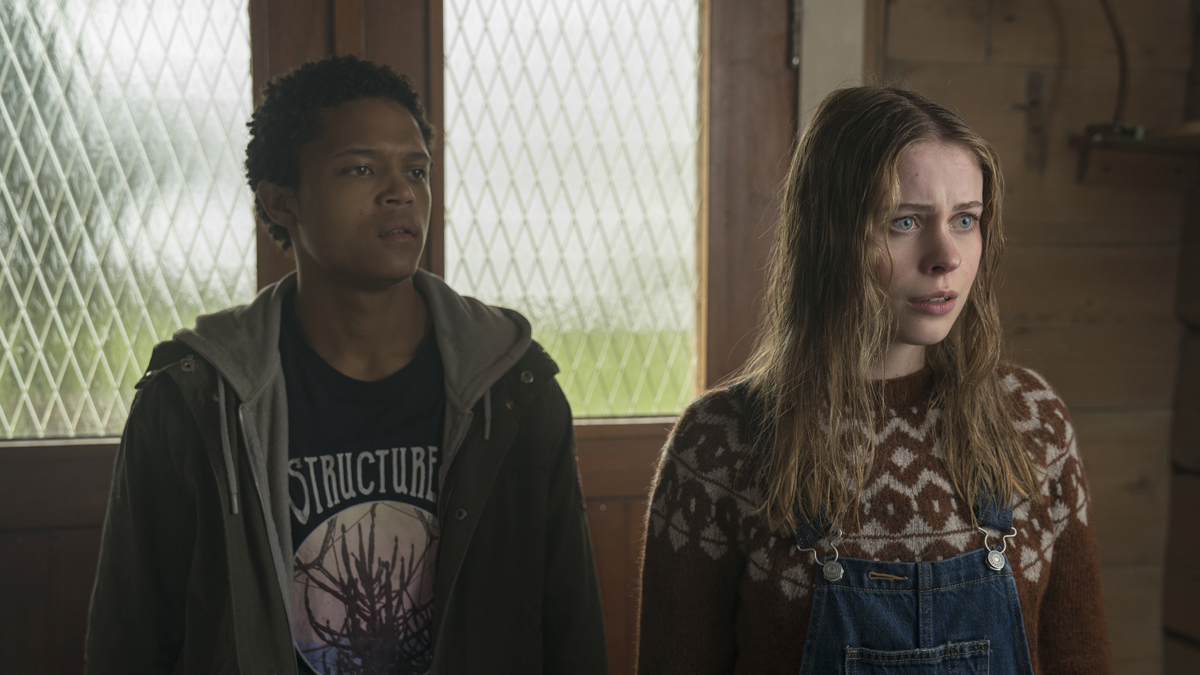 Earlier, you mentioned expanding the mythology of the show. How far forward can you see the story going?
Simon Duric: [Joking] Series 63?
I read that leads Sorcha Groundsell and Percelle Ascott are signed up for six years?
SD: Yes, that's the standard Netflix contract.
Hania Elkington: They want to make sure in the case that it takes off… Simon and I talk about it in terms of character development rather than in terms of series. We'd love to see a point where June really masters her fear and maybe becomes a mentor to other young shifters. There's obviously a mysterious community of shifters out there. Who are they? What are they doing? What are they involved in? Who are we looking at that might be a shifter?
SD: There are so many possibilities with the way we've set up the world. I've always been interested in who the version of Kam is that doesn't run riot and do whatever she chooses, what's the version of Kam who lives a normal life, or as normal as that life can be. All those things become really fascinating, talking about the thematic stuff that we're dealing with.
HE We do leave certain things hanging. We leave a very tragic separation between Runa and Kam where she leaves her on the island. It's sort of devastating for both of them. Is there a point where after great trauma, can that rift be healed? Should it be healed? Should you forgive someone who was potentially complicit in your abuse?
There are lots of quite, not existential, but deeply embedded psychological issues that we hope we'll have the chance to turn into good drama.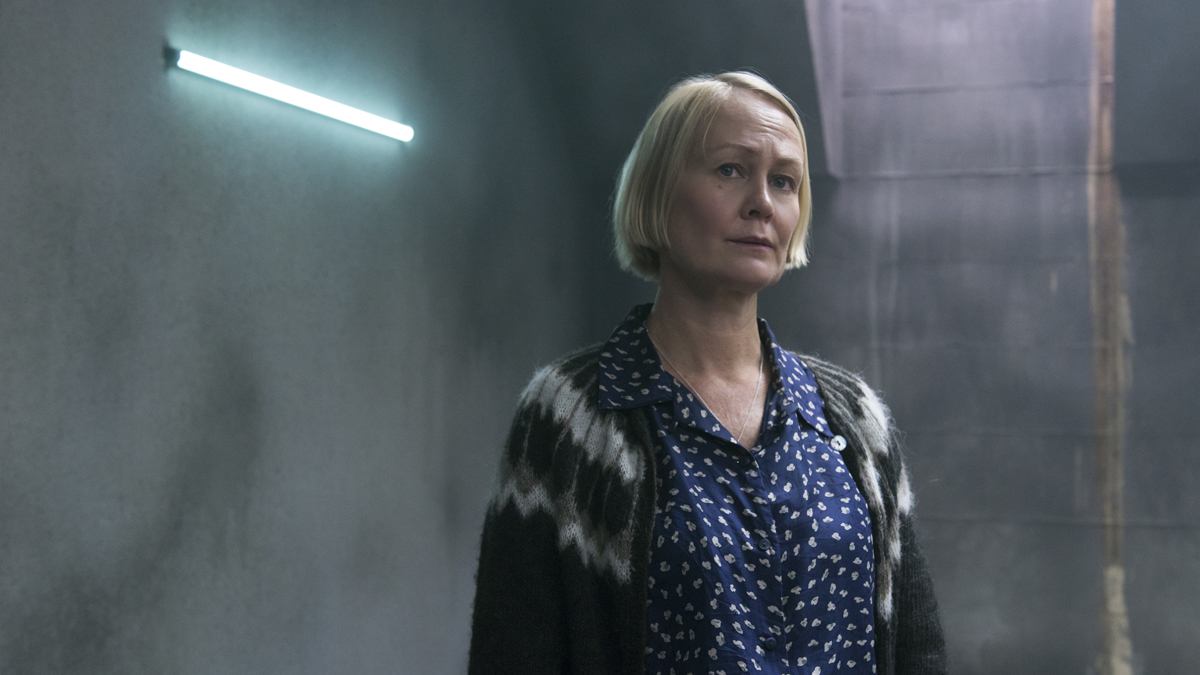 The idea of dementia in Runa's character—losing identity and losing who you are—is a very rich thematic idea. Is it one you plan to explore if there are future seasons?
HE Absolutely. The whole series looks at things that you can't change and asks should you try and control change? Dementia is certainly a very key issue and very defining in the conversations that we're having—which are totally unofficial—about future series.
Runa's dementia is a family trait specific to her family. There's a sense that Kam has inherited shifting from her mother, so has she also inherited that? There are things you inherit from your parents, and whether that's a medical thing like dementia or whether it's guilt, in terms of June and Elena.
It's about the sense of weight that generations put on their young and the responsibilities and the fallout of decisions that they've made and things that they've done, which I think is very relevant in terms of society as well. And also of history repeating itself, which is a real thing on every level in terms of what happened to Lewis through love and then what happens then to Harry.
A lot of writers—perhaps they're just lying—often say that they have a final image in mind they're working towards, an endpoint they're trying to get to in their show. Yours seems a more exploratory approach?
HE We did for series one. We knew what the final scene of series one was going to be from the very beginning and I think that helped us as a sort of North star, a pole star in terms of progressing.
Going on further? We're not going to lie to you—we've got nothing! We don't have an endpoint.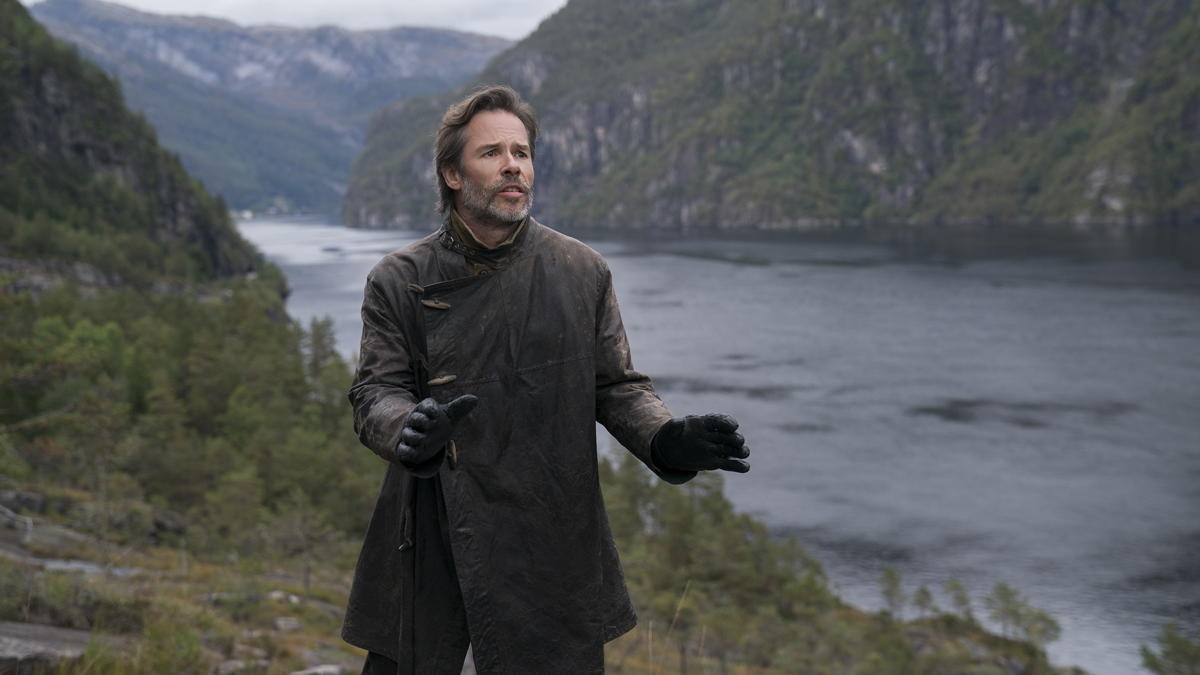 And [major spoilers!] I suppose fans can't expect to see Guy Pearce's character return for series two?
HE: We'll have to wait and see! We did actually talk to Guy when we went out onto set and he'd read all the scripts and he was like 'So, is Halvorson really dead?' and we're like 'He got shot in the head' and he said 'oh right, well I suppose it's going to have to be a prequel then!'
SD: Halvorson: the wonder years!
The Innocents series one is available to stream on Netflix now. Read more from our creator interview here.