Features
The Chase: the unexpected poignancy of one live recording
When we went along to a live recording of ITV quiz show The Chase, it turned out to be an unexpected milestone in TV history…
"Anyone in from Watford?" Bradley Walsh asks the audience in a break from recording a celebrity episode of ITV gameshow The Chase. It's a regular question from the Watford-born presenter, who switches seamlessly between his role as a presenter—reading autocues, taking in-ear instructions from the gallery, chatting to contestants—and that of a raconteur. The first is his job, the second must be his nature. Other gameshow presenters power down between recording segments, checking their phones or disappearing backstage. Not Brad (as the audience fondly know him); he's an entertainer from the old school.
There's someone in from Walsh's old school, as it happens. A teacher at Watford's Francis Combe. A photo of Walsh is on display in the new academy building, she says, which tickles him. It used to be a comprehensive in his day, Walsh tells the audience, back when it had a reputation for being "a bit of a place".
Leaning back against 'the ladder' on which contestants' correct answers move them closer to 'home' in round two, Walsh starts to list road names. "Turn right out of Horseshoe Lane, cross over to…" With pinpoint accuracy, he's describing his old route from school back to his mum's council house. He numbers on his fingers the schools Watford kids would move through before finally ending up at the factory down the road. "Leavesden Green, Francis Combe, Rolls Royce." It's what everybody did, everybody. "I'm the black sheep," he says. "I got into telly."  
Leavesden's Rolls Royce factory, built on the site of a former WWII airfield, also "got into telly" you could say. Well, more properly film. After its closure in 1991, it was repurposed as a studio for the shooting of 1995's GoldenEye. More Bond films followed, as well as the Star Wars, Sherlock Holmes and Harry Potter franchises. Any Watford kids who work there now are more likely to be operating a boom mic than a machine tool.
Walsh asks the Francis Combe teacher for the school's contact details and offers to come and do a talk for the pupils. Hours later at the end of recording, he reminds her again, folds a piece of paper into his jacket pocket and says he'll pass it on to his team. He's also offered something else by the audience, a packet of M&S Percy Pigs—his favourite—thrown down to him on stage. He waves to the Percy Pig-thrower and says he'll thank her properly later, sending a suggestive "oooh" through the crowd. They love Brad.
It's easy to see why. He talks to the audience as if he's just met them by the office kettle. He's warm and funny and has more anecdotes than a pub landlord. Brad's anecdotes are better than your pub landlord's though, because they're about famous people.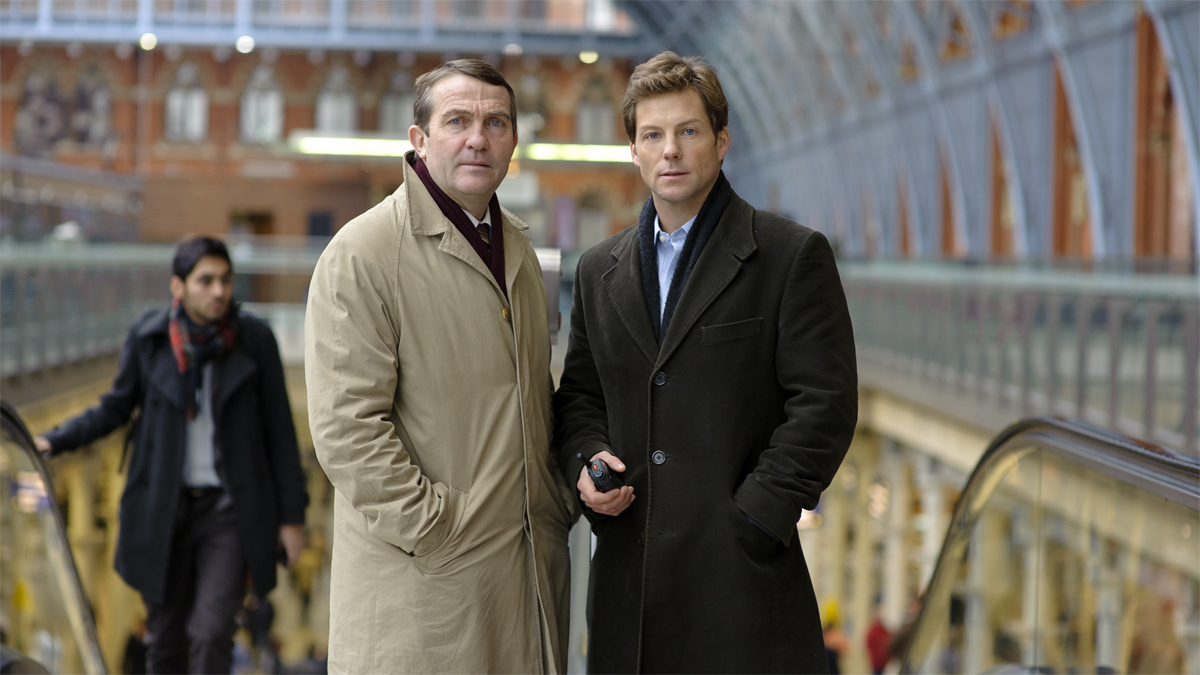 One such is Bonnie Langford, a celebrity contestant on this charity edition. Two Doctor Who companions in the same room, remarks the Chaser (a quizzing Terminator whose job it is to correctly answer more questions than the contestants and to stop them winning any money). "Have they made you scream yet?" Bonnie asks Brad, referencing her 1980s Doctor Who role as scream-happy companion Mel. "The only time I scream," says Walsh, "is when I see the 5am start on the call sheet."
Walsh will play one of three companions to Jodie Whittaker's new Doctor in the forthcoming eleventh series of Doctor Who. He was picked by new showrunner Chris Chibnall, in whose Law & Order he starred for eight series. As well as acting and presenting, Walsh is a comedian, singer and briefly, a former footballer put out of the professional game by an injury.
This recording (of The Chase's twelve-hundred and fifth episode) is a bittersweet one for those involved. It's being filmed at the London Studios on the Southbank, the day before the site's closed for a planned period of renovation that will see a significant portion of its facilities repurposed. "It's going to be flats," Walsh tells the audience. You can picture the glossy siding ads now – luxury Thameside living. 
Studio One, where this episode is being filmed, is the largest of the six on site. It's used for all of The Chase's celebrity editions (the regular punter episodes are filmed in Elstree without an audience – the laughter is added in post-production), and for big entertainment programmes from The Graham Norton Show to Ant And Dec's Saturday Night Takeaway and the original Blind Date with Cilla Black. It happens to be the very same studio, Walsh tells the crowd, where he performed his first TV stand-up set on variety chat show Aspel & Company. "It was the beginning of my career and now it's the end," he jokes.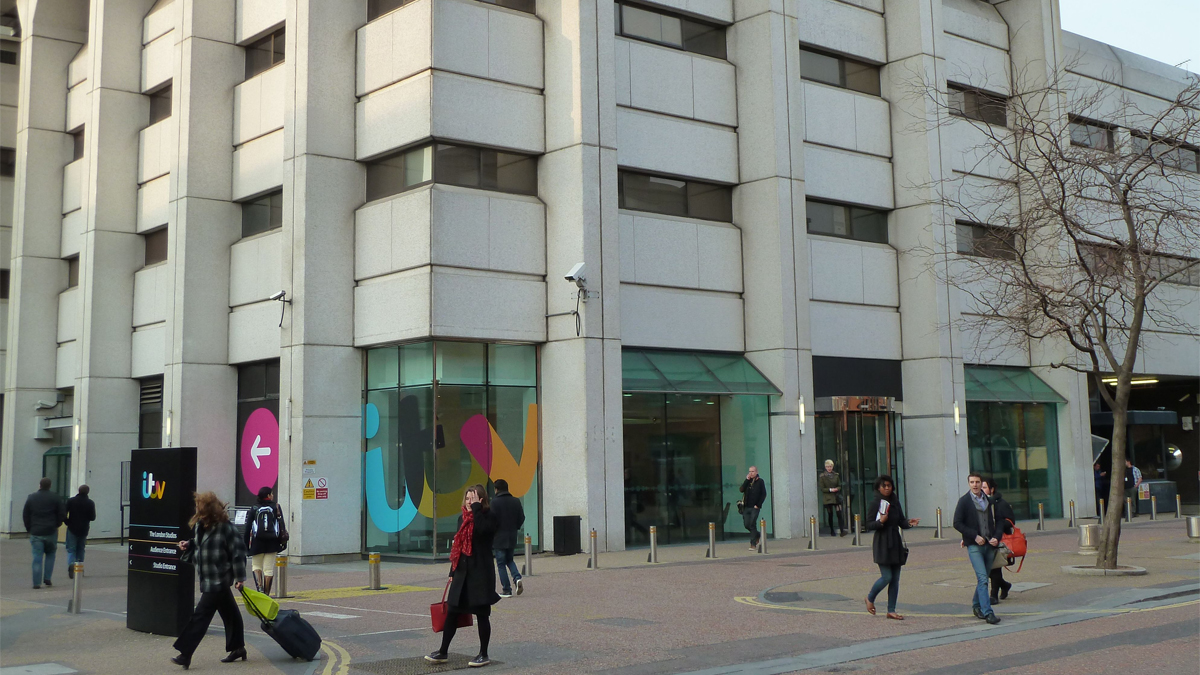 Bonnie Langford, a friend of Walsh's whose daughter in the crowd gets a special hello and hug in another filming break, can go one better. In 1976, Studio One was where she filmed her first ever TV series, Just William. Two years later, at the age of twelve, she returned to the same studio with fellow child-star Lena Zavaroni to film a one-off variety special. Langford and Walsh swap memories as technicians swarm on stage, touching up make-up and adjusting mics. Her voice breaks momentarily when she remembers filming Lena And Bonnie with "best friend" Lena, whose death at the age of thirty-five after decades of depression and anorexia is one of showbiz's saddest stories.
Everyone seems affected by the imminent closure, from the floor team to the excellent warm-up comedian Stuart Holdham. There's reminiscing about former shows, some of which, like Blind Date, have been revived, but most of which are long gone. The studio in which we're sitting has been home to mainstream UK entertainment for decades. Thousands of people have laughed inside it, and millions more at home.
There's still laughter today of course, despite the air of poignancy. Holdham keeps the audience giggling with professional patter, while the contestants laugh nervously at the prospect of giving a wrong answer and losing their charity money.
And as any fan of The Chase knows though, the most laughter comes from Bradley Walsh, whose corpsing in the face of certain questions is now a much-loved requirement. (A huge laugh comes from Walsh behind the scenes when he discovers that the floor team have decorated his dressing room and mobile phone with sticky Percy Pigs.)
It's a terrific evening and runs as smoothly as butter, even when the studio lights mysteriously darken mid-recording, prompting the return of that old-fashioned joke about putting 50p in the meter.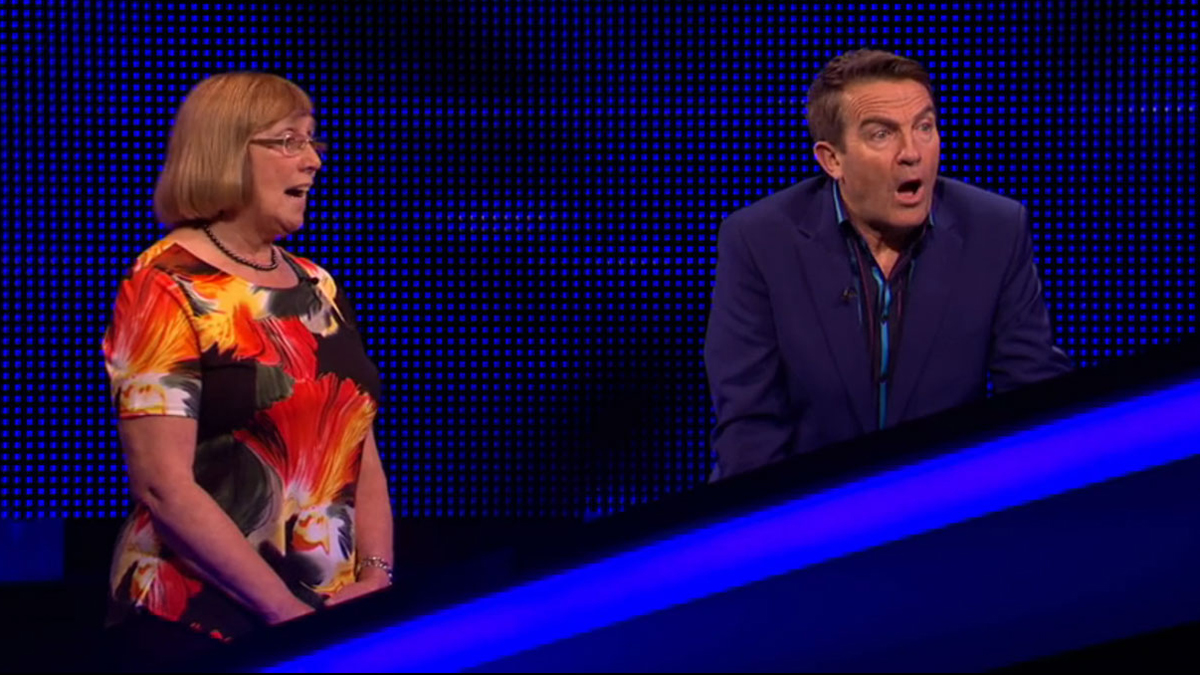 The Chase is great old-fashioned entertainment, It and the sort of TV programmes filmed at London Studios could even seem anachronistic. Though widely watched, you certainly wouldn't call them fashionable. They're not afforded the sort of respect given to acclaimed drama box-sets or expensive US imports. They're led by names such as those lining the walls as you walk up the London Studio stairs –Lorraine Kelly, Stephen Fry, Paul O'Grady, Fern Britton, Ant & Dec—and whose handprints are captured on the wall outside (the only place this side of an awards ceremony you can enjoy the heroic pairing of Lord Melvyn Bragg and Vernon Kay).
Even if you think you haven't, you've definitely seen a TV show filmed at the London Studios, which will still exist after the renovations, but much reduced. Continuing programmes have already been moved to new locations, and, like BBC Television Centre, square footage that for decades has been dedicated to the nation's cheer will now be sold for the use of the few.
These programmes rely on traditional TV magic: entertainers who feel like family, telling jokes to audiences laughing tears. They've been the backdrop to all our lives and high points in a lot of people's days – both those watching at home, and as today proves, those making them.