News
The Boys Season 2 Release Date, Trailer, Cast, and More News
The Boys Season 2 will be returning to Amazon Prime Video in the fall, and the show is adding some exciting newcomers to the cast.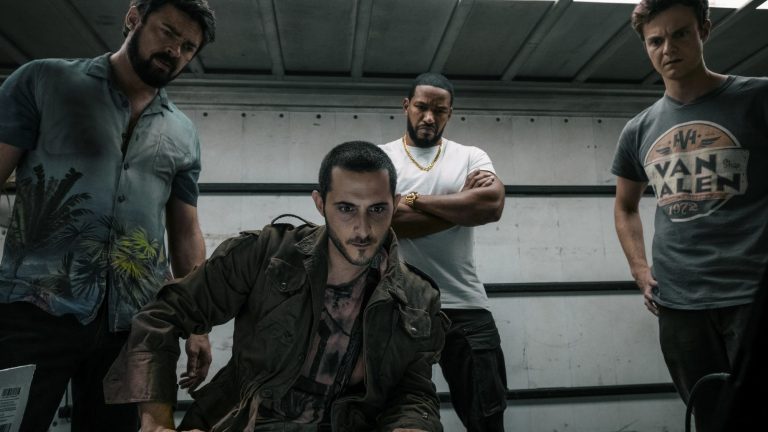 The Boys unleashed an unapologetically ultraviolent response to the entertainment industry's seemingly interminable array of live-action superhero fare with a TV series created by Supernatural and Timeless's Eric Kripke, adapting the bleak comic book series from Garth Ennis and Darick Robertson. The result was a serial offering that's said to be one of the most-watched shows for the Amazon Prime Video platform.
Amazon was clearly privy to the fact that The Boys was something special even before it premiered, since the online retail monolith's streaming arm preemptively ordered a second season of the series back in July 2019. If you're so inclined, do check out our review of The Boys Season 1.
Here's everything to know about The Boys Season 2!
The Boys Season 2 Release Date
The Boys Season 2 is set to arrive on Amazon Prime Video on September 4, 2020, an announcement made during a June livestream with the cast and crew hosted by Patton Oswalt, who will be appearing in the new season (see below). The streaming service will drop 3 episodes up front and then release the others each Friday until October 9th.
In the meantime, the first image from the second season of The Boys arrived back in August 2019 in the form of this crimson-soaked, bird-flipping set photo, courtesy of showrunner Eric Kripke, who's seen in the center among cast members Tomer Capon, Karen Fukuhara, Jack Quaid, and Laz Alonso.
The Boys Season 2 Trailer
The latest trailer for The Boys season 2 dials up the violence to 11…even as it enjoys a good Billy Joel tune.
Check out the first teaser for The Boys Season 2, which Amazon Prime unveiled during CCXP in São Paulo. And yes, it looks like a bloody good time. 
The Boys Season 2 Cast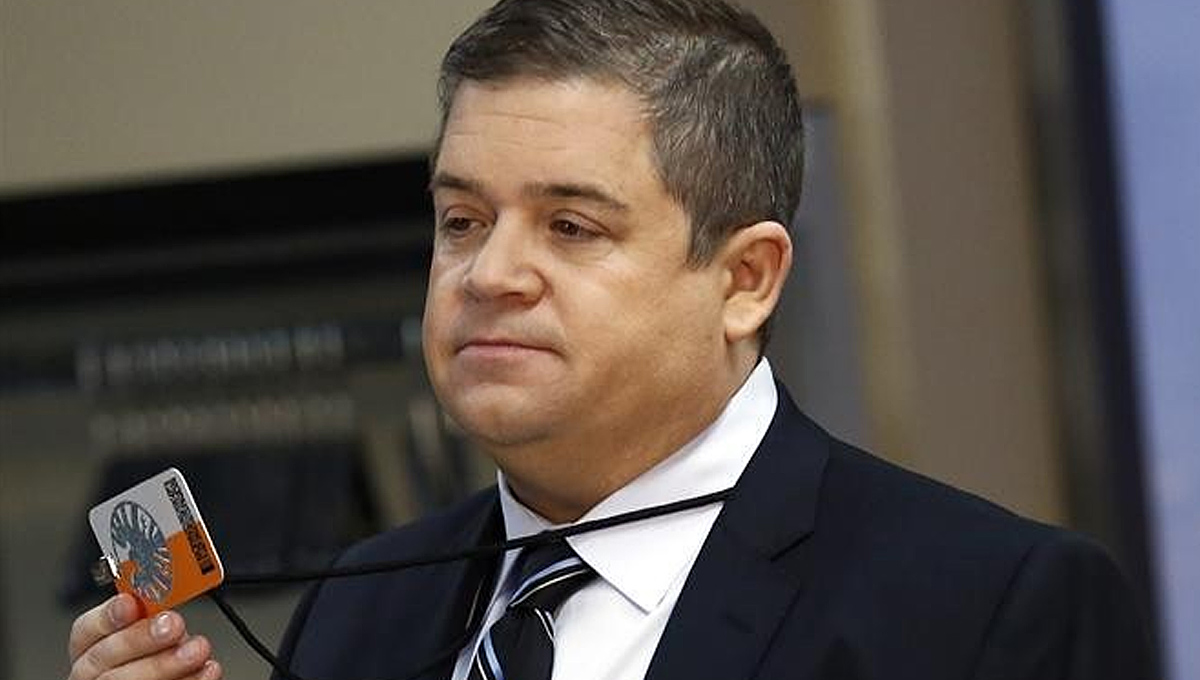 Patton Oswalt is joining The Boys Season 2 cast for a "secret role," as confirmed by a tweet from showrunner Eric Kripke. Oswalt, the veteran comedian and narrator for ABC's The Goldbergs, is coming off TV runs on Hulu's revived Veronica Mars and Netflix's revived Mystery Science Theater 3000, along with recently-cancelled offerings in NBC's A.P. Bio and a co-starring voice role as the titular imaginary friend unicorn on Syfy's Happy!. He also fields a sporadically-revisited role on ABC Marvel series Agents of SHIELD as the lanyard-fixated identical Koenig siblings.
Kripke has been slowly turning The Boys into a reunion of his gone-but-not-forgotten NBC series, Timeless. While that show's co-star, Malcolm Barrett, provided a memorable cameo on Season 1 (more on that later), it appears that two more key personnel from the time-traversing Lifeboat are set to recur on The Boys Season 2, according to Deadline.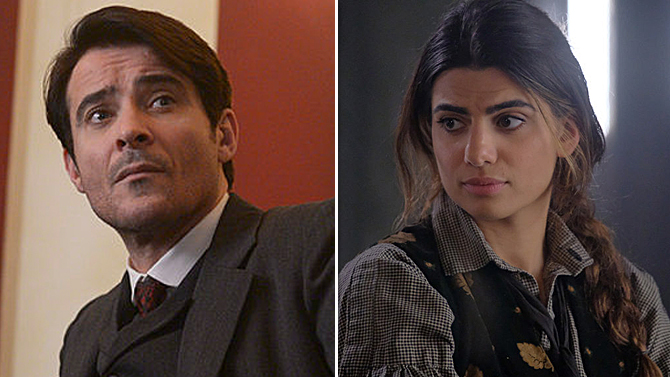 Goran Visnjic will play Alistair Adana, "the charismatic and shadowy leader of a mysterious church." Visnjic, who co-starred on Timeless as antagonist-turned-ally Garcia Flynn, has since fielded a run on Netflix's now-canceled Santa Clarita Diet, with other runs on NBC's Crossing Lines, CBS's Extant, and films such as General, The Girl with the Dragon Tattoo and pre-MCU Marvel spinoff Elektra. He'll next be seen on the November-scheduled Hulu comedy series, Dollface.
Claudia Doumit will play Victoria Neuman, "a young wunderkind congresswoman." Doumit is best known for her Timeless role as tech wiz (and love interest to Barrett's Rufus,) Jiya. She has since put in an appearance on the Cate Blanchett-headlined comedic mystery, Where'd You Go, Bernadette, with a pre-Timeless CV that includes comedy film Dude and TV appearances on Supergirl, How to Be a Vampire, Scandal and Mike & Molly.
Getting back to Malcolm Barrett, the report also confirms that he will return for Season 2 as Seth Reed, who, as he explained in a Season 1 therapy session, is a Vought marketing executive whose sexual encounter with a frozen-powered Supe forced him to "let it go." – And we're not talking about his fears. Barrett, like Visnjic, also put in a recent appearance on Santa Clarita Diet, and comes off another TV run on AMC's Preacher. Amongst his credits is a role in 2014's Dear White People, a series-long run on ABC 2009-2010 sitcom Better Off Ted and a 2002 guest spot on HBO's The Sopranos.
They join the initially-announced newcomer…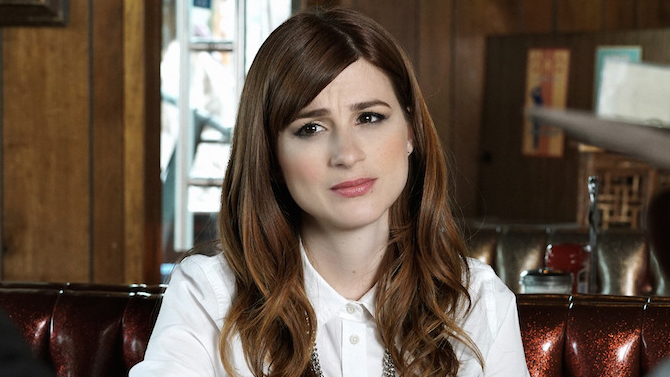 Aya Cash was the first new cast member to join The Boys Season 2. Variety confirmed the news prior to The Boys panel at July's SDCC 2019 panel. Cash, as Deadline reported earlier, is rumored to be portraying superhuman Nazi antagonist, Stormfront. The casting would represent an intriguing spin on the character, not just because it would be a gender swap of the originally-male villain, but due to the fact that, in the comic, Stormfront – the iron-fisted leader of Avengers-parodying super-team Payback – is a Hitler Youth-raised Neo-Nazi; a powerful, Superman-esque (or, if you will, Homelander-esque) caped pseudo-superhero, who publicly claims to be the electrically-created reincarnation of a Viking, but is, in actuality, the result of a Captain-America-like super-soldier experiment by the Third Reich.
Moreover, the character loudly adheres to his pro-Aryan ideology, often with brutal results. Pertinent to the buildup generated from such a character – and at the risk of divulging some comic spoilers – Stormfront eventually meets a brutal (and I mean BRUTAL) death at the hands of The Boys; a notion that should generate curiosity with regard to the gender swap, especially if the show decides to closely follow the comics.
Cash is coming off a 5-season run as the star of FX comedy series You're the Worst, and recently put in another role for the network in its Fosse/Verdon miniseries. She's also banked appearances on Easy, the revived Will & Grace and, years earlier, on HBO's The Newsroom and short-lived Fox sitcom Traffic Light, along with film roles in Social Animals, Game Over, Man!, Mary Goes Round and The Wolf of Wall Street.