News
The Boys Season 2 Episode 8 Finale Trailer, Release Date and Details
With a bonkers Season 2 finale of The Boys on the horizon, here's what to expect in Episode 8...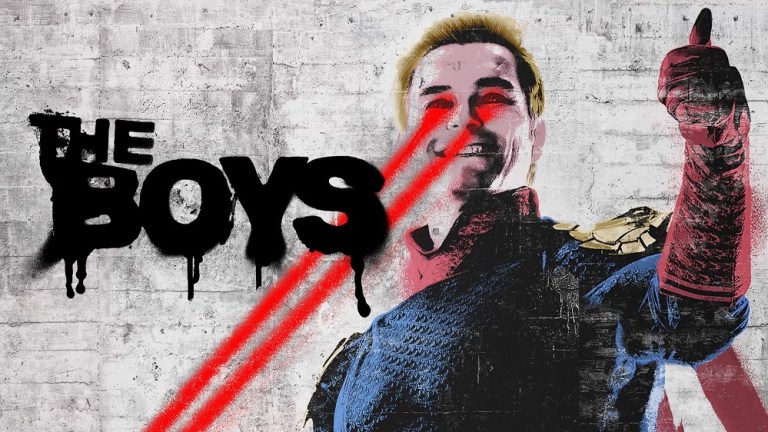 Well, well, well, if it ain't the season finale of The Boys, coming right up on the old radar! As we count down the seconds until one last insane hour of telly arrives later this week, a full trailer teasing events to come has now been unleashed, and we only went and got it for ya.
The trailer for Episode 8, 'What I Know', finds Homelander landing in a field somewhere before cutting to Hughie warning Billy "we can't just kill everyone!" Mr Butcher doesn't appear to have the same qualms, replying "that is exactly what we're going to do." If you're a fan of Garth Ennis and Darick Robertson's comic, you probably remember Billy being behind a few major supe massacres over the years, so this casual response will come as no surprise!
Elsewhere, A-Train surprises Hughie and Starlight with some extremely surprising information as a sort-of-apology for killing Hughie's girlfriend Robin at the start of Season 1. "Why are you doing this?" Hughie asks, and A-Train explains that if he wants to get back into The Seven, he needs "her" gone. We can assume the "her" in question is the diabolical Stormfront, no?
After Becca pleads with Billy to help her get wee Ryan back from Homelander, Billy promises her that The Boys will get on the case, and we get a few glimpses of this explosive face off, but the trailer ends with a very disturbing closeup on Homelander's face as he tells gathered reporters "we are your heroes; we are here to serve and protect you" in front of some Vought signage. What's going on there?!
Well, whatever we think may be happening in the finale trailer, there are almost certainly a few major twists ahead! When Homelander actor Antony Starr posted the Episode 8 preview over on his Instagram account, he captioned it with "This is it people. The final episode of the season. (I've quietly been itching for this moment- best episode I reckon). Feel free to comment what you think will happen…and I bet you, you're wrong…"
Take a look…
Here's an official synopsis for Episode 8:
"Becca shows up on Butcher's doorstep and begs for his help. The Boys agree to back Butcher, and together with Starlight, they finally face off against Homelander and Stormfront. But things go very bad, very fast."
The finale will be streaming on Amazon Prime Video from October 9.
The Boys Season 2 stars Jack Quaid as Hughie, Laz Alonso as Mother's Milk, Tomer Capon as Frenchie, Karen Fukuhara as Kimiko, Karl Urban as Butcher, Erin Moriarty as Starlight, Antony Starr as Homelander, Aya Cash as Stormfront, Dominique McElligott as Queen Maeve, Jessie T. Usher as A-Train, Chace Crawford as The Deep, Nathan Mitchell as Black Noir and Giancarlo Esposito as Stan Edgar.
Amazon has officially picked up The Boys for both a third season, and a spinoff show.