News
The Book of Boba Fett: Star Wars Fans React to Episode 6 Surprises
Star Wars fans are eating well, as The Book of Boba Fett episode 6 was thick with lore and surprises.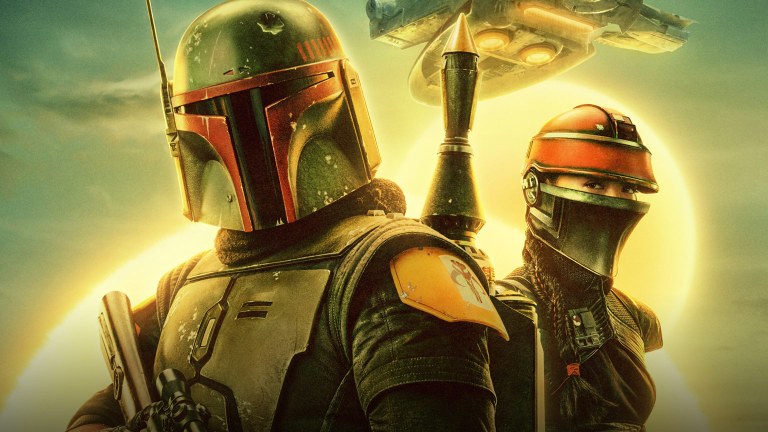 This article contains spoilers for The Book of Boba Fett episode 6
The highly anticipated penultimate episode of The Book of Boba Fett has now arrived on Disney+, and it's been a lot for Star Wars fans to process!
Last week, the series took a turn when it largely abandoned its central storyline featuring Fennec Shand and the newly self-appointed ruler of Jabba the Hutt's former territory on Tatooine, Boba Fett. Instead, we got to follow Mando as he built himself a souped-up Naboo starfighter and had some armor forged for the wee baby Grogu, who he was missing terribly after the pair parted ways in The Mandalorian's action-packed Season 2 finale.
Episode 6 of The Book of Boba Fett, "From the Desert Comes a Stranger", continued Mando's wild journey as he pursued a reunion with Grogu, but in the end he encountered a lot of other familiar faces while Grogu focused on his training with Luke Skywalker (bar the occasional frog playtime).
The Book of Boba Fett has now rather evolved into The Mandalorian Season 2.5, which was reportedly always the creators' vision for the series, and they are now delivering on that in spades.
Rosario Dawson's Ahsoka Tano! Timothy Olyphant back as Cobb Vanth! Luke and Grogu! R2-D2! Episode 6 dished up all the right cameos, and even had time to introduce a live-action Cad Bane (Corey Burton), a fan favorite character from the Clone Wars animated series. The iconic and deadly bounty hunter has long been a thorn in the Jedi side and also has a history with Boba Fett, so if these two cross paths in the series finale next week, things should get very, very interesting.
Naturally, Clone Wars director Dave Filoni was on hand to helm this Cad Bane-infused installment of The Book of Boba Fett, and fans had virtually no complaints to share about the roster of characters Filoni moved around the chessboard in episode 6 as the Pyke Syndicate threat escalated on Tatooine.
Even those that feared a potentially very visually distracting Luke Skywalker appearance seemed onboard with his extended screen time, and some remarked that Lucasfilm's Luke de-aging effects had improved significantly after his surprise entrance in The Mandalorian finale last season.
Here's how Star Wars fans reacted as The Book of Boba Fett episode 6 unfolded…
The Book of Boba Fett is streaming now on Disney+