Features
The Best TV Moments Ruined by the Internet
Believe it or not but some of the internet's best memes have some equally great TV scenes behind them.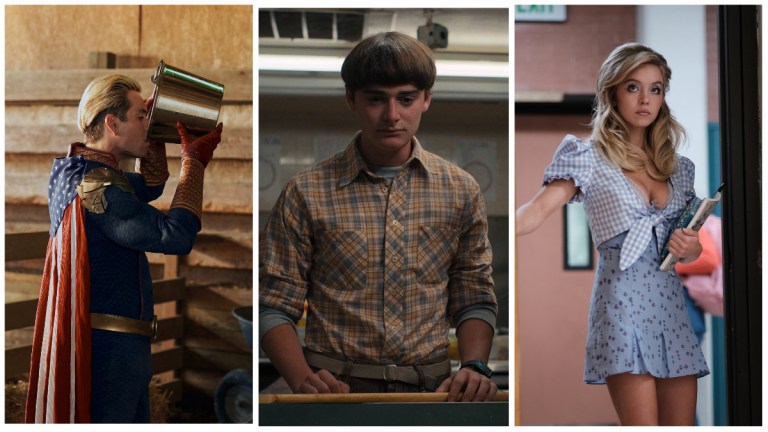 The good ol' internet. It's been our friend and our enemy since the military's ARPANET network switched on in the late '60s. Online communication has led to an enormous amount of acquired knowledge, and it's given many people their livelihood (this writer raises his hand). Internet memes, however, have also taken some of the best moments in TV history, shown them to the masses out of context, and in turn ruined the original intent of the message from said TV shows.
We're here to look back on some of the biggest dichotomies between the incredible performances onscreen and the jokes and laughs they weren't supposed to produce, but did, on social media and beyond.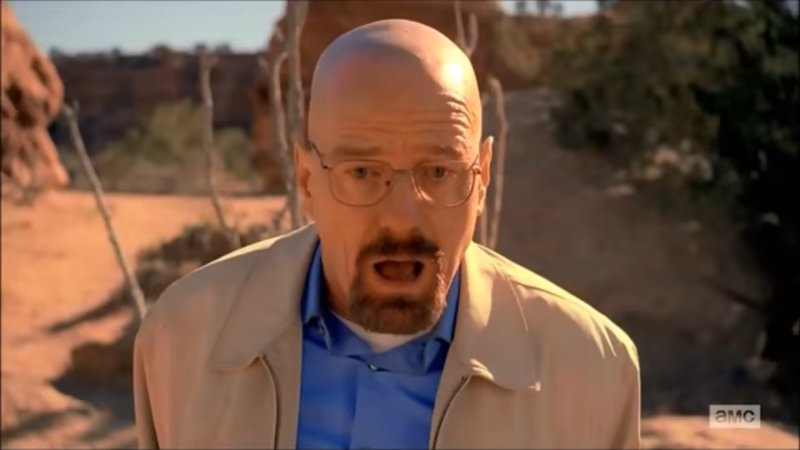 Breaking Bad: Walter White is Devastated
The Meme: Walter White Breaks Down
The Scene:
Breaking Bad is an absolute masterclass in storytelling and acting. Bryan Cranston somehow makes Walter White not only relatable, but often even likable despite being a drug kingpin. It's in this relatability that one of his most emotional scenes turned into a meme: his reaction to his brother-in-law, Hank Schrader (Dean Norris), dying right in front of his own two eyes. It was an act that was indirectly affected by Walter's decision-making throughout the series. Walter drops to his knees in agony, and people have been using this clip to signify their own misery in jest ever since 2013.
Stranger Things: Will Byers' True Feelings
The Meme: Will Byers Crying
The Scene:
Stranger Things combines a lot of different genre elements to create one of the most compelling stories on TV, and one of those is LGBTQ+ themes. As Will Byers (Noah Schnapp) and Mike Wheeler (Finn Wolfhard) search for Eleven (Millie Bobby Brown) in the Nevada desert in season 4, Mike worries that Eleven doesn't need him anymore. Will decides to show Mike a painting he created of the Hawkins D&D group in which Mike is the leader of their party. He says Eleven asked him to paint it, even though it was obviously a project Will had been working on under his own accord. It gives Mike the confidence he needs, but it also breaks Will apart. Will's monologue is an analogy for his own feelings of attraction for Mike, something that becomes obvious when Will turns away and holds back tears. The internet naturally turned this scene's final frame into a way to poke fun of when people get upset at various inconveniences or occurrences, but queer viewers will hold onto these two minutes as some of the best-written gay representation in Netflix's history.
The Punisher: Frank Castle's Torment
The Meme: Punisher's No No No Wait Wait Wait
The Scene:
Jon Bernthal is one of the most underrated actors on TV, but his recent role as The Punisher, a crowning achievement in his portfolio, has been boiled down into one very hilarious meme on Twitter. In a terrifying dream sequence, Frank Castle is distraught over trauma from his past. His screams of "NO, NO, NO!" have been synonymous with others identifying times they hyperbolically felt like the world was ending, but none of us were actually feeling like Bernthal's character.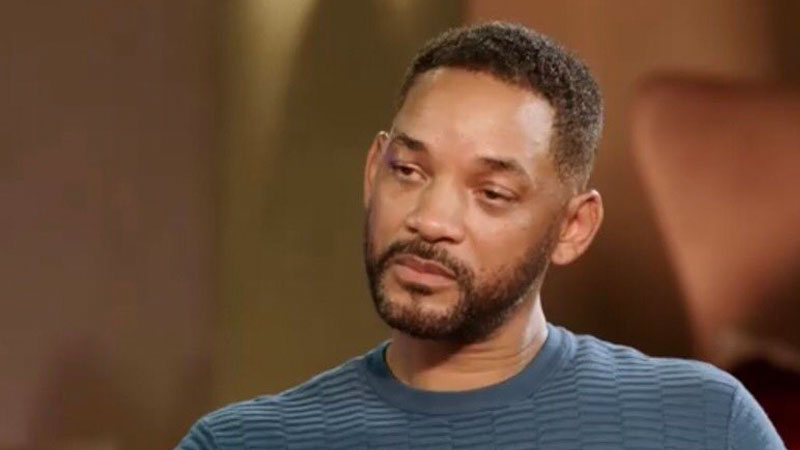 The Fresh Prince of Bel-Air: Will's Dad
The Meme: Sad Will Smith Entanglement
The Scene:
The best scene in The Fresh Prince of Bel-Air is arguably when Will Smith is comforted by Uncle Phil after a discussion about Will's father leaving him. It was what signified Smith as a Hollywood superstar, but it also spawned memes from people online when they're perplexed about their own self worth. One of the funniest uses of the scene was when basketball player Andrew Wiggins was traded from the Cleveland Cavaliers to the Minnesota Timberwolves in 2014, a rare occurrence for a first overall draft pick. The most mainstream use of the meme was when people changed the line from the show to "why don't she want me, man?" referencing Will Smith's contentious marriage with Jada Pinkett Smith.
The Walking Dead: Rick Grimes Weeps
The Meme: Carl
The Scene:
What was supposed to be an emotional, powerful moment in AMC's longrunning zombie series quickly transformed into one of the most-memed moments in TV history. After Carl Grimes (Chandler Riggs) has to endure the death of his mother Lori (Sarah Wayne Callies), his father Rick (Andrew Lincoln) lets out a grieving bellowing of sadness and shock in his son's face. Fans found so many ways to misconstrue this scene that it's hard to take it seriously when rewatching the show over a decade later. It doesn't help that Lincoln's British accent makes his pronunciation of "Carl" sound like "Coral". Even though Rick doesn't address Carl by name in this clip, people have constantly interjected this into the meme.
Euphoria: Cassie Loses It
The Meme: Cassie Hiding in Bathtub
The Scene:
HBO's current hit teen drama Euphoria isn't always acclaimed for its writing or ability to tell a coherent story. What it usually gets positive notoriety for is the ability of the incredible actors in the series, from Zendaya as drug addict Rue Bennett, to Sydney Sweeney as Cassie Howard. Sweeney has to portray a lot of emotional breakdowns in the second season of the series, and this particular one in which her character is hiding in a bathtub turned into a viral sensation. 
The Boys: Homelander Can't Believe His Fandom
The Meme: Homelander Gets Applause
The Scene:
Homelander (Antony Starr) is one of the best characters on television right now. The most famous and compelling character from The Boys has a massive collection of memes that captured Twitter's attention for months in 2022, but the final scene of the show's third season seemed to go even more viral than usual. After Homelander lets his veil down and murders someone in cold blood in front of a crowd of people, he obviously expects a negative reaction. Instead, his cult of fans cheered on the violence, and the scene became analogous with other unexpected results in media and real life. In this way, the internet didn't really ruin this moment, but rather the missing context of the social satire from the show lessened the original scene's impact.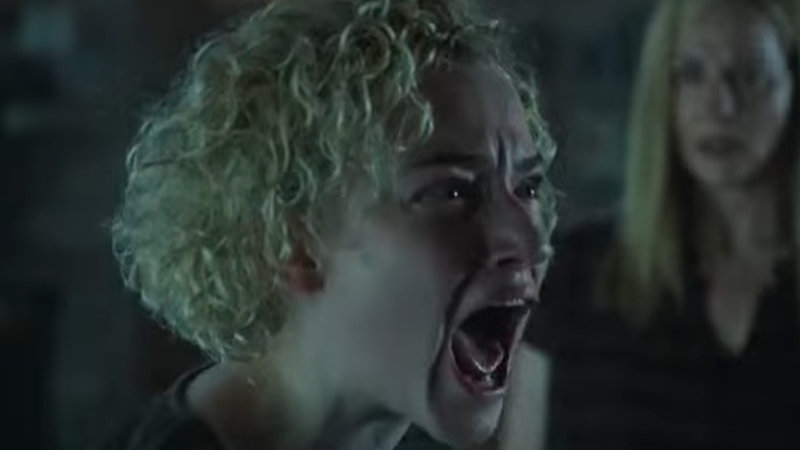 Ozark: The Wrath of Ruth Langmore
The Meme: If You Wanna Stop Me You're Gonna Have to Fucking Kill Me
The Scene:
The ending of Ozark wasn't well-liked by everyone who watched it in the spring of 2022, but the final episode of the fourth season's first half gave room for Emmy-winning actress Julia Garner to deliver her magnum opus. The scene shows the raw power and trauma held within Ruth Langmore as she delivers her threats to the Byrde family after the death of her brother, and the jaw-dropping performance was spoofed online as a metaphor for when we're feeling unstoppable in life.
What's your favorite TV scene that was altered to the point of no return? Let us know in the comments section below!