Features
The A List: the BBC's "Mean Girls meets Lost" brings teen anxiety to life
New British, youth-focused drama The A List aims to serve audiences some homegrown teen horror...
It's been a long while since British television has been able to hold its own against the US when it comes to attracting teen audiences, and its this gap in the market that the BBC are trying to fill with its new drama push. Looking to tap into the market in between CBBC and BBC Three, The A List takes pointers from classic genre films and TV to create a world that appeals to the current generation.
Set in an increasingly isolated summer camp, a group of teenagers are thrown together and asked to get along amidst supernatural rumblings from both inside and outside the camp. When rival Queen Bees Amber and Mia butt heads, things quickly escalate.
"Between us, we've got a range of influences," writer and creator Dan Berlinka told Den of Geek. "My thing is horror films, to the point where it almost became a joke. Nina [Metivier, writer and creator] grew up on Buffy The Vampire Slayer, so that's obviously a big influence too."
Metivier added: "[My favourite shows] did tend to be American, but I really loved that genre. We were really excited to have a layer of that in The A List… So much of what's happening is about that pressure to belong and the price you pay for fitting in or not fitting in. There's a strong connection between those smaller social dramas that feel so big when you're that age and the creepier, heightened things that are happening in this show."
The genre elements thus had to be baked in during the writing process, with the core human characters and relationships established before anything else.
Anne Brogan, executive producer from Kindle Entertainment, said: "Every story session we had, somebody said ' what if this wasn't heightened? What is the ordinary teen story that would be at its heart?'. At the heart of season one it's what you would do to fit in. How far you would go and how much of your identity you're prepared to hide.
"That's a really big question for teenagers, and when that's at the heart of a supernatural thriller, it allows you to play out all of that petty, angsty stuff at the same time."
In order to get into the mindset of what the current crop of teens would want to see, the trio said they had to think back to their own younger years and how things felt at that age.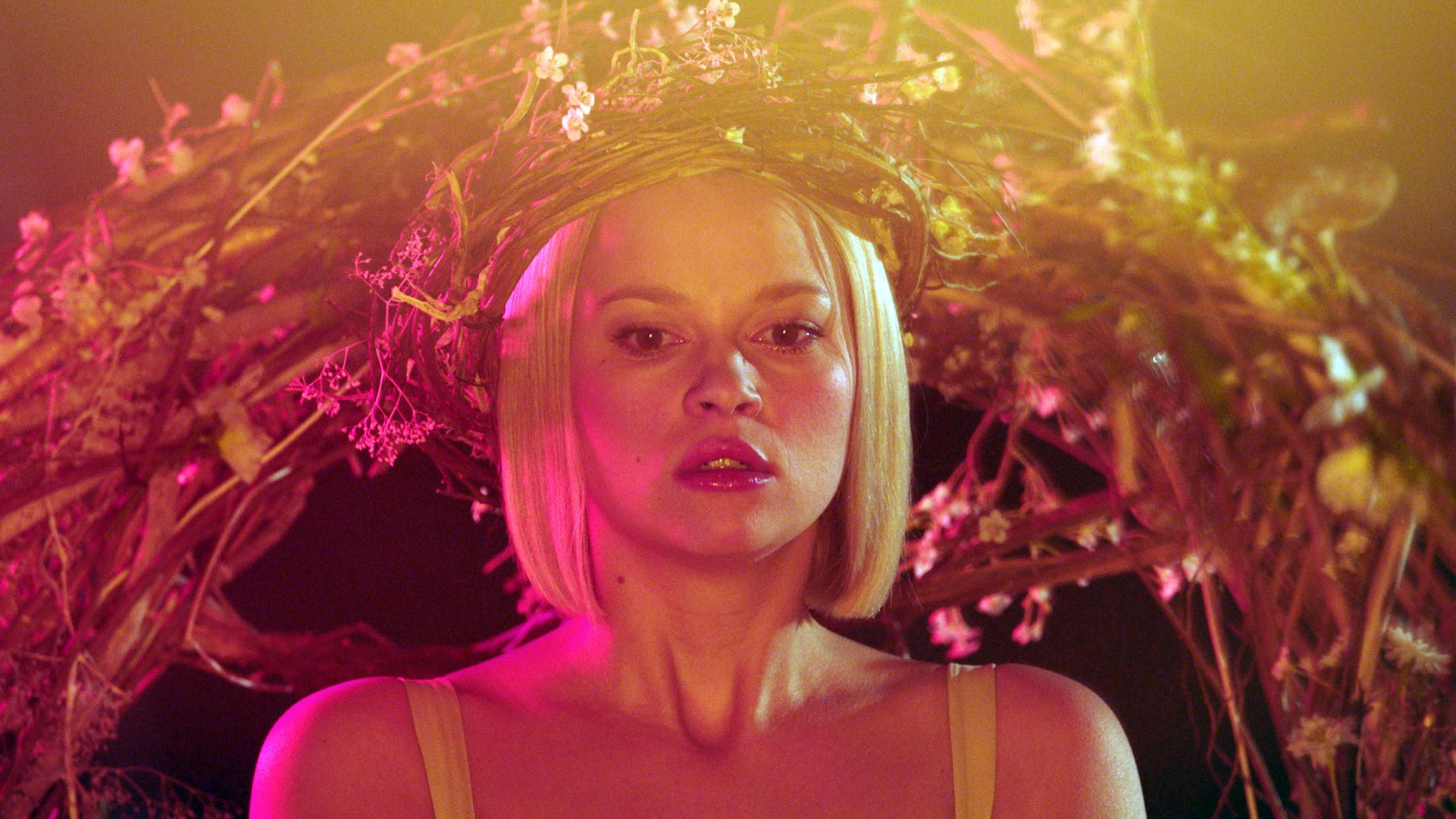 "It's not like when you're a teenager you're a different species. I remember how it felt," continued Metivier. "It's bigger when you're that age, but I don't think it goes away. Everyone remembers whether they were the popular girl at school or the outsider, and that informs your attitude for the rest of your life. You can obviously change and evolve, but that time in your life shapes you quite profoundly."
Berlinka added: "I live with teenagers so I would see what they were watching. The three of us don't make kids shows or teen shows, we just try to tell the best stories we can. If you get it right, then hopefully it works for everybody. Good drama is good drama, wherever you find it."
Horror conventions and teenage struggles have always gone well together, whether in 80s cinema, Stephen King novels or the aforementioned Buffy. Because of this history, the disparate parts of The A List seem like a perfect fit.
Berlinka said: "Whenever anybody asked what I was working on, I would always describe it as Mean Girls meets Lost. We reference Mean Girls constantly. We have a lot of history with grafting genres onto very everyday teen stories, putting realistic characters in genre settings. We like to write characters who are living in a world where these other shows exist. They're very self aware.
"Horror films are sex and death, and you're just getting your head around mortality and sexuality. It's illicit and forbidden, and there's a right of passage element."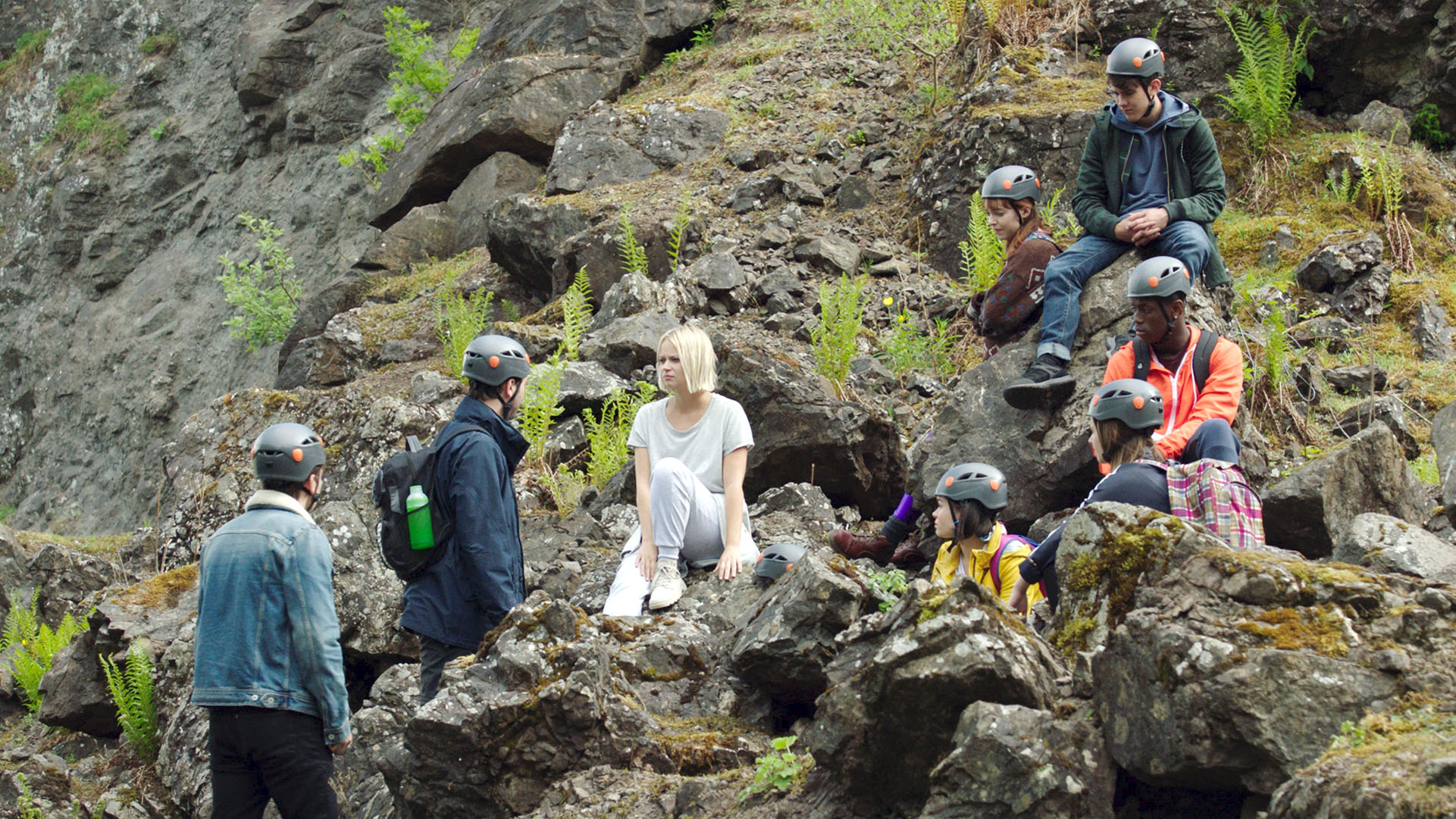 "The emotional territory that Dan and Nina are exploring is so rich, because whether you're a teenager or you're an adult, it's territory that really goes to the heart of who you are as a person," Brogan added. "Because identity is so important when you're between the ages of eleven to sixteen, it's even more explosive."
The unique placement of The A List on iPlayer, which is a direct attempt to draw viewers away from other online platforms such as Netflix, means that the creative team had more freedom to experiment. Had they been on CBBC, they said, it may have been much different.
Berlinka said: "It gets darker and darker as it goes on, and I don't mean that to say it's a massive downer or anything. It's still funny and so on, but we take it to some dark places."
Brogan said: "The plotting was incredibly intricate. We had huge board with every episode and there'd be different coloured post-it notes for different aspects of the story. There are multiple storylines that criss-cross each other, and every single one was thought about and plotted across the thirteen episodes.
"We were very, very worried about it sitting on CBBC. In our heads, we never imagined that. If we'd have thought that, we would never have liberated ourselves enough to do the bold ambitious things that the older audience require in their storytelling and their characters."
The A List is available now on BBC iPlayer. Read our episode one review here.