Features
What is The 100 Cast Working on Next?
The next projects for Eliza Taylor, Lindsey Morgan, Adina Porter, and the rest of The 100 cast following the series finale.
It's always difficult to bid farewell to a beloved television ensemble, but especially so for the cast of The CW's The 100. Many viewers have literally grown up alongside these characters, who started as juvenile delinquents and ended as adults who had lived several lifetimes. Even for older viewers, the characters and the actors behind them have become much beloved.
In this case, we can happily say until we meet again, as many cast members have already lined up new projects. Some are jumping immediately into new TV series, while others are exploring film franchises. At least one actor who got the chance to try her hand at directing on The 100 is honing that craft in future projects.
Read on for the next steps for all of your favorites.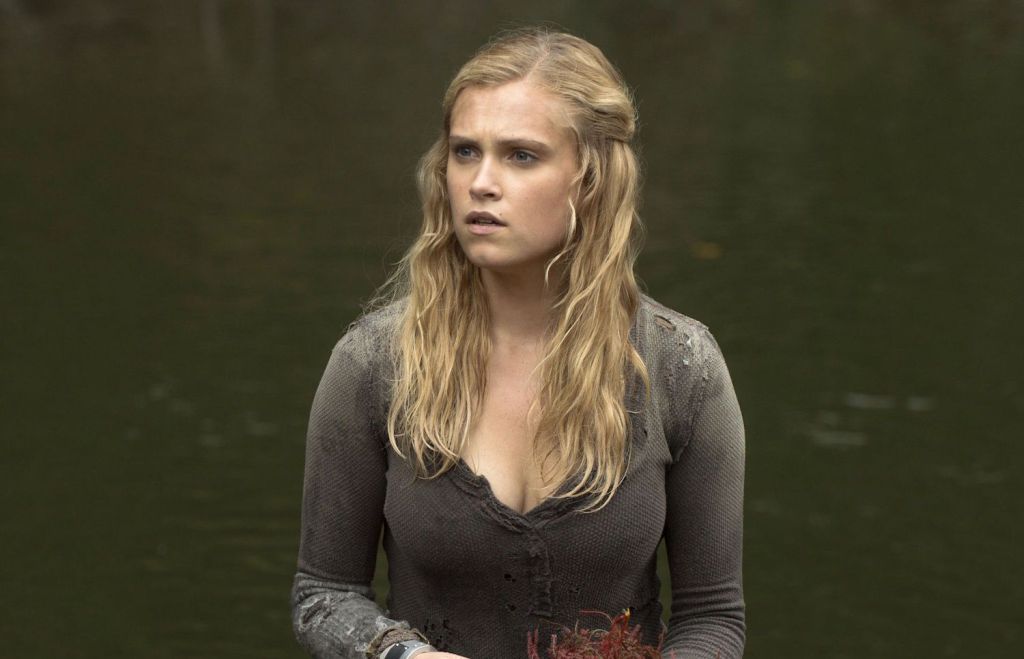 Eliza Taylor (Clarke Griffin)
Eliza Taylor has not yet announced her next project but is currently continuing her philanthropy work as an Ambassador and Honorary Board Member for Little Hearts Learning, a U.S. nonprofit dedicated to breaking the poverty cycle in communities.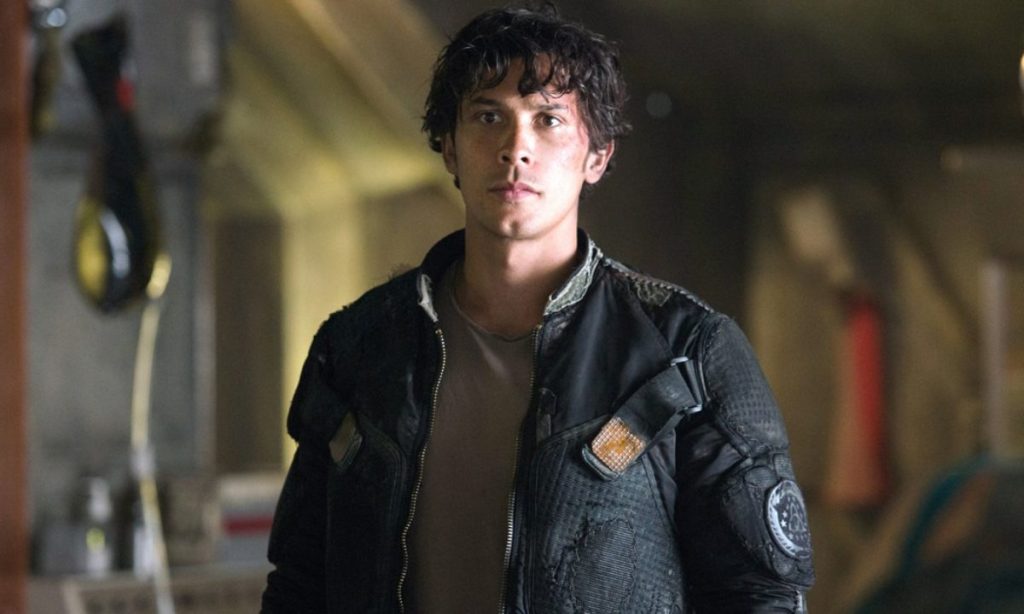 Bob Morley (Bellamy Blake)
Bob Morley doesn't have any new projects currently announced, but he'll be a guest as part of New York Comic-Con's online Metaverse convention, which runs Oct. 8 to 11. Like Taylor, Morley is an Ambassador and Honorary Board Member for LHL.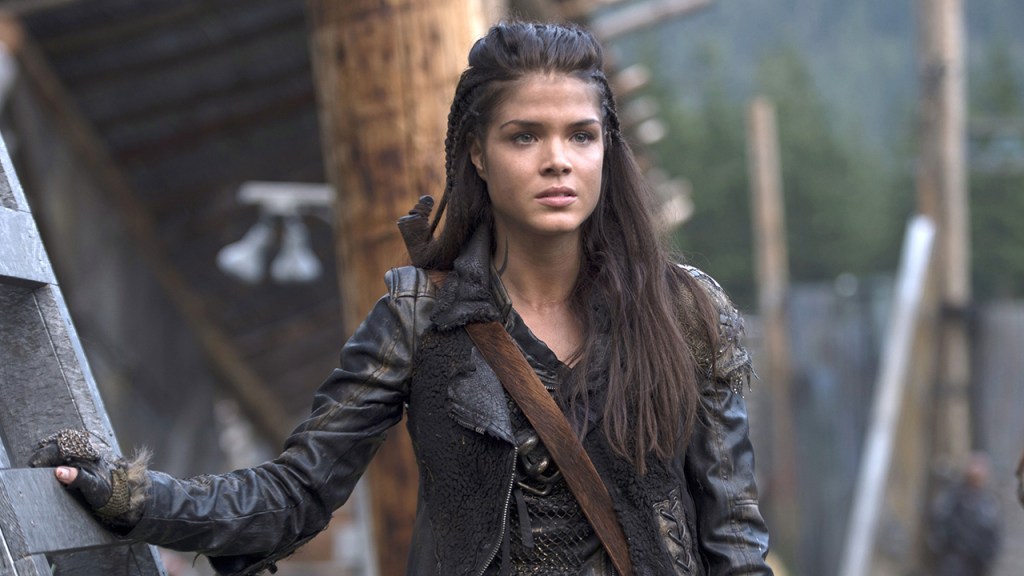 Marie Avgeropoulos (Octavia Blake)
Marie Avgeropoulos has begun pre-production on two film projects, one a standalone biopic and the other a potential new franchise. Butterfly in the Typewriter will dramatize author John Kennedy Toole's (François Arnaud) struggle to get his novel A Confederacy of Dunces to print. Avgeropoulos has a supporting role as Jean Ann Jollett, assistant to editor Robert Gottlieb and a fan of Toole's then-unpublished manuscript.
Jiu Jitsu is based on director Dimitri Logothetis and Jim McGrath's comic book of the same name and is self-described as a "sci-fi martial arts franchise." Nicolas Cage will star alongside Avgeropoulos and Frank Grillo (Captain America: The Winter Soldier, The Purge: Anarchy).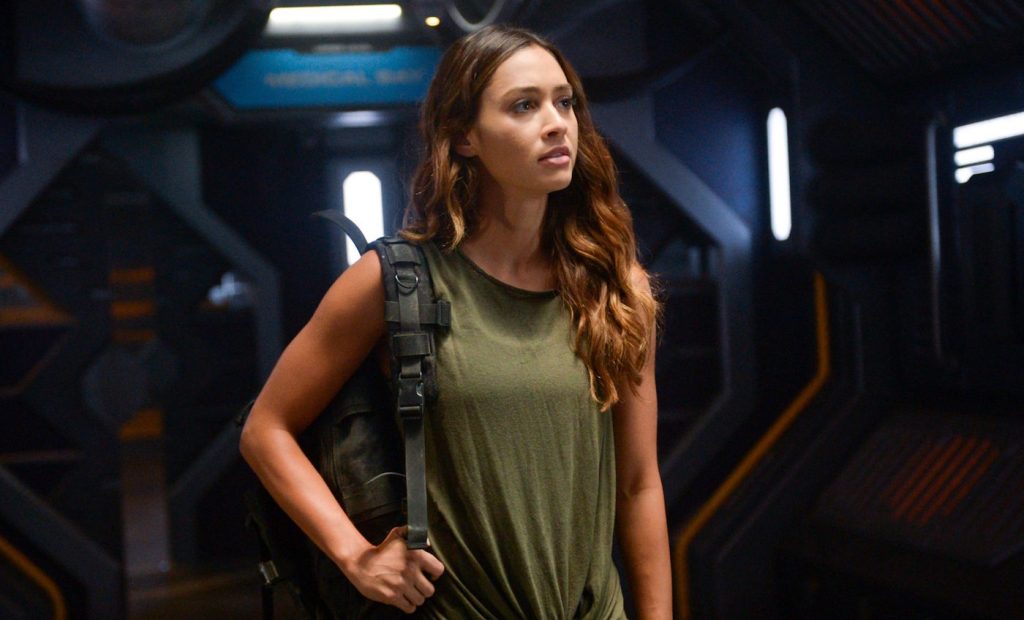 Lindsey Morgan (Raven Reyes)
If you're already missing Lindsey Raven's badassness, Morgan will be playing another tough-as-nails sci-fi heroine: Captain Rose Corley, mercenary and star of the action-adventure film Skylin3s. A sequel to 2010's Skyline, it's set in a future in which humans and alien hybrids co-exist… until a virus threatens to turn the Earth-dwelling aliens against their weaker counterparts. You know, not thematically relevant to Morgan's time on The 100 at all.
But in terms of more long-running roles, Morgan will remain within the CW family for now: She's taking on the co-lead role in the network's Walker, Texas Ranger reboot. Simply titled Walker, it stars Supernatural's Jared Padalecki in the Chuck Norris role, then gives the series a contemporary twist by having Morgan play Micki, one of the rare female Rangers.
Morgan told Collider that the role feels deeply personal because it represents to her the path not taken, which would have been staying in Texas (where she's from) and joining the Armed Forces as a Latinx woman. "It scared me a bit because sometimes it's tough to play things that are very close to home," she said, "but I also think I'm ready for that challenge. I wanna bring the heart that I have to her, for this project." Fingers crossed for roundhouse kicks in her future…
Richard Harmon (John Murphy)
Channeling John Murphy's sense of self-preservation (in a much purer way), the actor has been working on a couple of standalone projects over the past few years while wrapping up The 100. Aside from a recurring role on Van Helsing last season, he also starred in two forthcoming movies. In The Return, he's a brilliant college student who returns home following his father's death, only to confront childhood horrors. And in Darkness Falls, he and Gary Cole are a father/son serial killer team.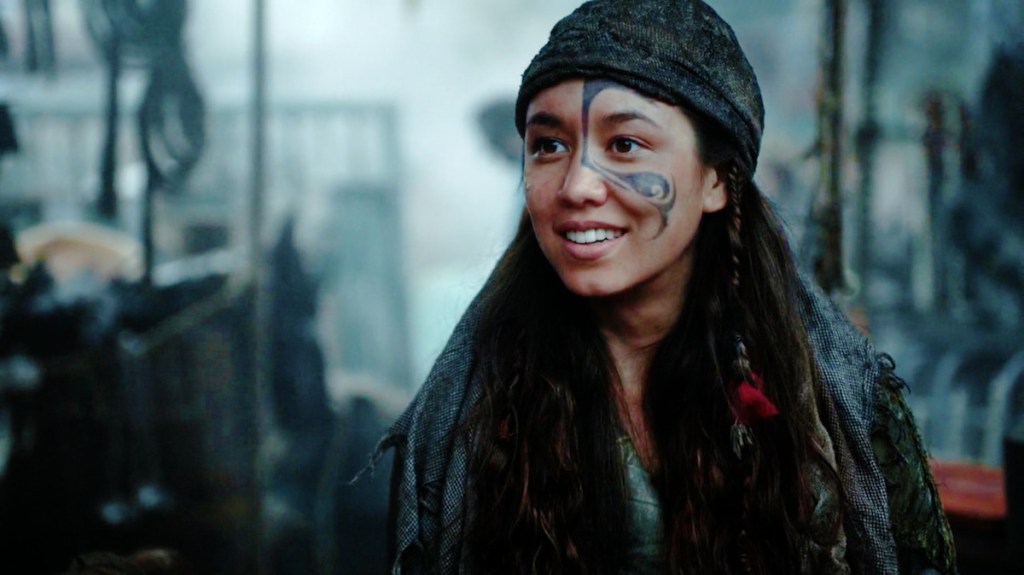 Luisa d'Oliveira (Emori)
No upcoming projects for d'Oliveira, but if you miss Emori, you can check her out as meta-human assassin on Supergirl, as well as eerier turns on The Twilight Zone and Channel Zero.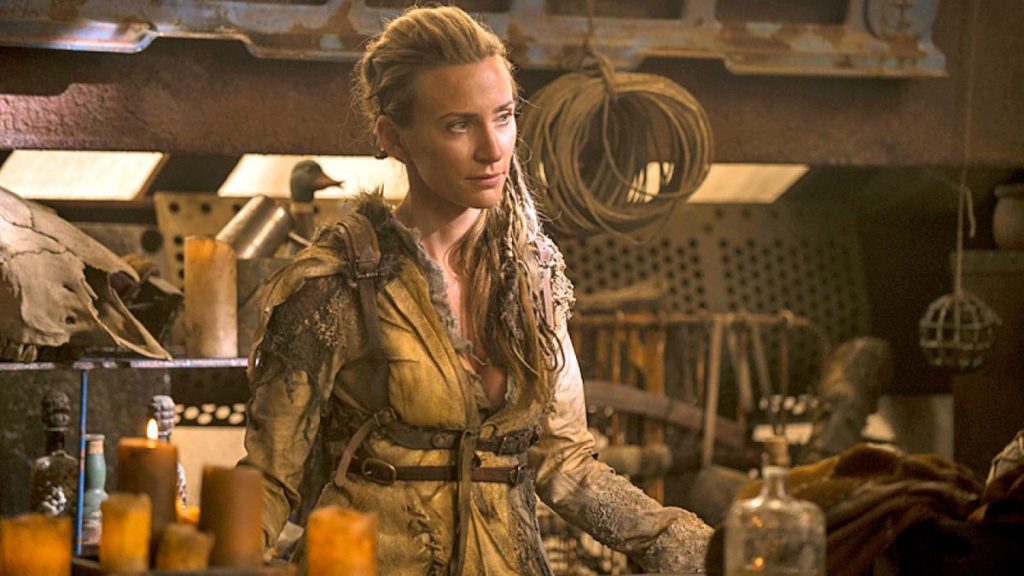 Jessica Harmon (Niylah)
Lindsey Morgan and Jessica Harmon both directed episodes of The 100 season 7. Harmon will continue to develop her directorial skills with the upcoming Hallmark TV movie, My Best Friend's Bouquet, about a single woman who accidentally catches the bouquet and then credits it with bringing an eligible bachelor into her life. No upcoming acting gigs, but you can catch up with her work on V-Wars and iZombie.
Lola Flanery (Madi Griffin)
No new projects for Flanery, though the last few years she's been busy juggling The 100 with other roles in Shadowhunters and Mary Kills People.
Adina Porter (Indra)
An alum of Ryan Murphy's American Horror Story anthology series since 2016, Adina Porter will join the eerie fun for a fourth season in 2021. Murphy has not yet revealed the theme of the tenth season, but with Porter having already appeared in the AHS installments of Roanoke, Cult, and Apocalypse, it's anyone's guess as to what horrific reality she'll be inhabiting next.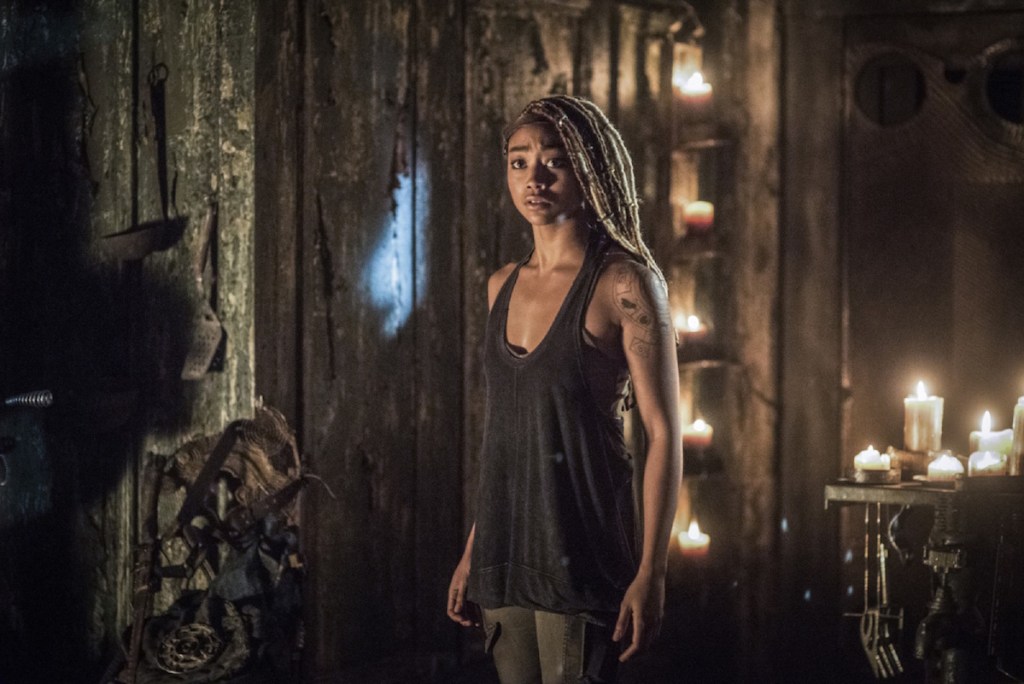 Tati Gabrielle (Gaia)
Look for Tati Gabrielle to reprise her role as the witch Prudence Night on the fourth and final season of Netflix's Chilling Adventures of Sabrina. She's also got a recurring role on the animated fantasy series The Owl House. But her next big project is Uncharted, the film adaptation of the popular video game. Tom Holland will play adventurer Nathan Drake, with Gabrielle as the female lead (listed on IMDb as Braoddock).
Sachin Sahel (Dr. Eric Jackson)
No upcoming projects for Sachin Sahel, but his live-tweeting of The 100 finale, shouting out everyone from costar Richard Harmon to book author Kass Morgan, is adorable.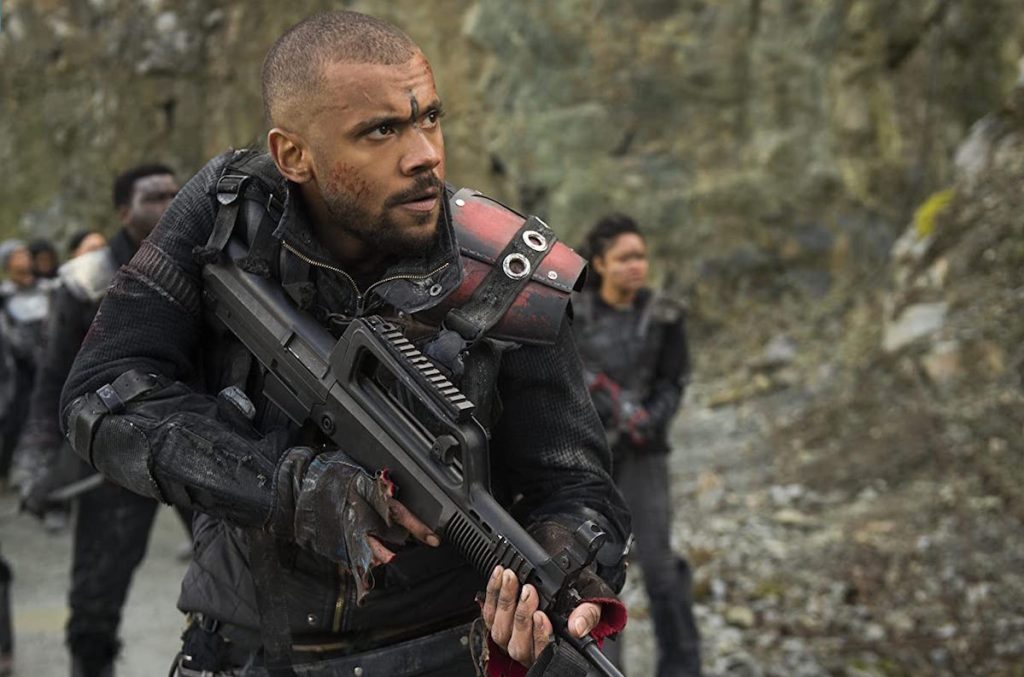 Jarod Joseph (Nathan Miller)
No upcoming projects for Jarod Joseph.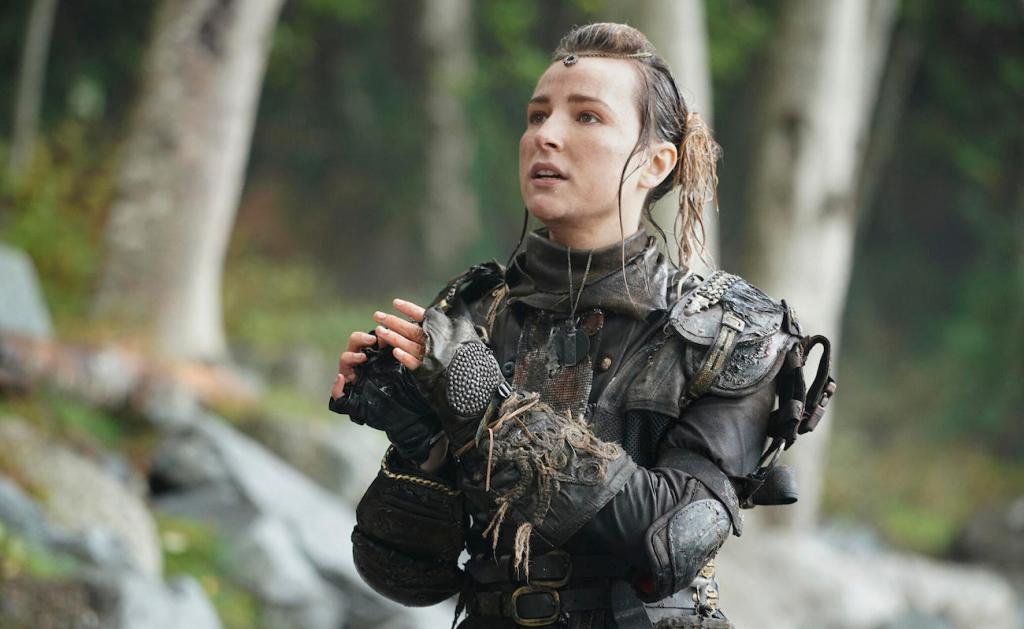 Shelby Flannery (Hope Diyoza)
The 100 was her first major acting job, and Shelby Flannery has not yet announced her next project. But the experience clearly had an impact on her, as she told TV Fanatic: "I really got to see how a crew and a cast can work well together. That might sound simple, but it's pretty huge for someone's first job. To see how trials and in hard times can really propel an environment to do better and to come together to make something really beautiful. That is such a valuable lesson that I can take to the rest of my life. Just to be a team player and to not put myself before everyone else, because that only gets in the way of the process and the end results."
In the meantime, you can check out her videos singing and playing guitar on her Instagram.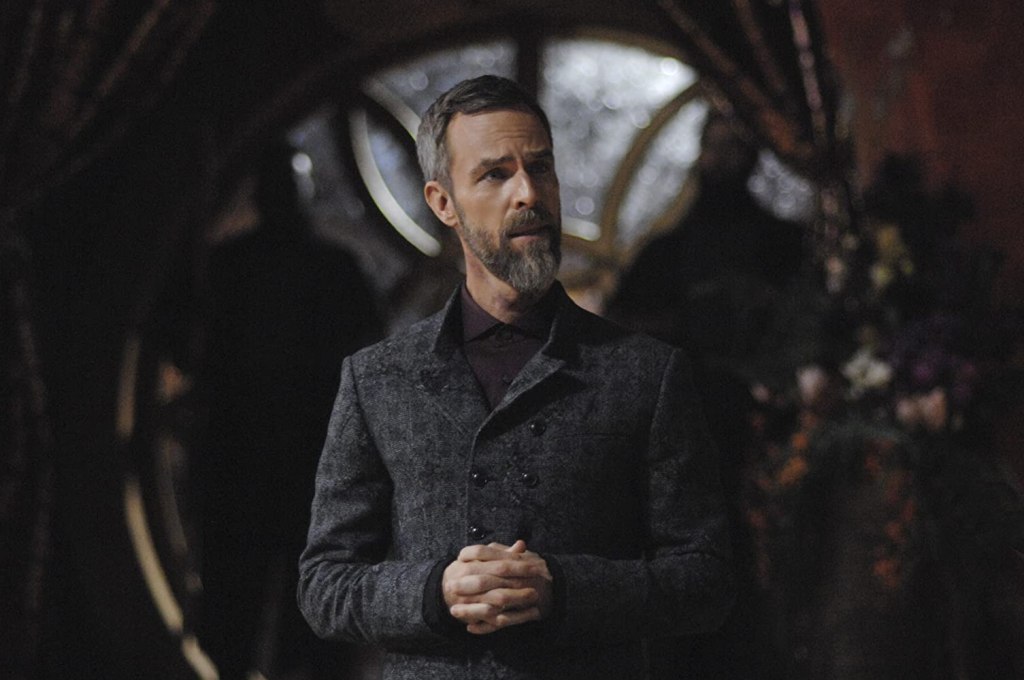 JR Bourne (Russell Lightbourne / Sheidheda)
Arguably one of the show's most recent breakout stars, and the one having the most fun in season 7, Bourne doesn't seem to have anything currently announced. If you miss Sheidheda, you can catch up with Bourne's work on MTV's Teen Wolf.