News
Taskmaster Series 11 Release Date, and Champion of Champions Line-Up Confirmed
Lee Mack and Charlotte Ritchie will be among those competing for the Taskmaster's approval in 2021, when a Champion of Champions also comes to Channel 4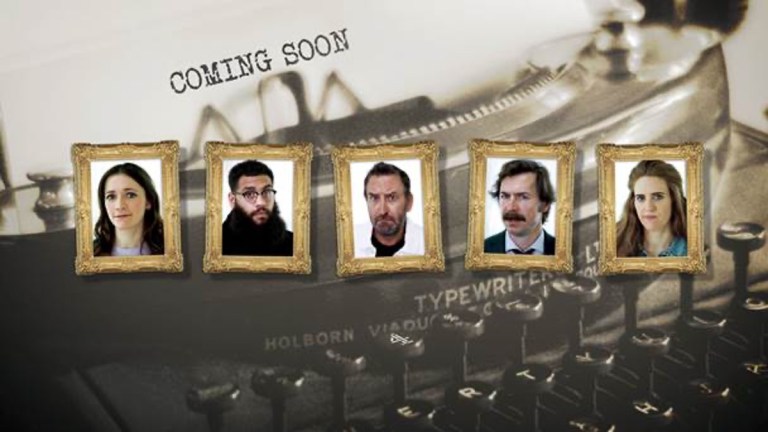 Before Taskmaster series 10, none of us had seen Richard Herring feed half a watermelon to a slathering Daisy May Cooper, and frankly, we were the worse off for it. Neither had we witnessed The IT Crowd's Katherine Parkinson philosophically asking "Am I the spider?", known how rigorously Johnny Vegas would apply himself to the task of putting the heaviest thing through a Christmas tree-bagger, or enjoyed Mawaan Rizwan thinking that if he filled an egg with helium, it would float like a happy little bee. All these, the tiny joys of a new series of Taskmaster.
Now that series 10 is over, eyes to the horizon for series 11. The new contestant line-up has been announced, along with a Thursday the 18th of March release date, and confirmation of a second Champion of Champions mini-series featuring the winners of 6-10. First up, here's who'll be competing for the Taskmaster's approval in series 11:
Lee Mack
The comedy TV veteran, creator and star of long-running BBC sitcom Not Going Out and quick-witted team captain on almost-as-long-running BBC comedy show Would I Lie To You?
Charlotte Ritchie
Actor and singer currently starring in BBC One's brilliant Ghosts and Channel 4's excellent Feel Good, previously of Fresh Meat, Siblings and Call the Midwife fame. Here she is as painful wannabe poet Oregon in Fresh Meat.
Jamali Maddix
Award-winning stand-up Jamali Maddix hosts Vice extremism documentary Hate Thy Neighbour and has appeared in Liam Williams sitcom Ladhood and Comedy Blaps mini-series Outsiders. The above's a clip of his Live at the Apollo performance back in 2014.
Mike Wozniak
Sketch comedian and stand-up Mike Wozniak has fingers in all sorts of comedy TV pies. Here he is chatting to the Taskmaster himself, Greg Davies about his role in Davies' sitcom Man Down.
Sarah Kendall
Celebrated Australian stand-up Sarah Kendall recently wrote and starred in Sky/ABC comedy Frayed, a 1980s-set story of a once-wealthy widow living in England who's forced to move home to Australia with her children following the death of her husband. See the trailer above.
Champion of Champions Special
What's more, also in 2021 the winners of the previous five seasons will be returning to compete for the ultimate accolade: Champion of the Champion of Champions. Those contestants will be (and look away now if you haven't yet seen the series 10 finale and care about these things): Ed Gamble, Lou Sanders, Kerry Godliman, Liza Tarbuck and Richard Herring.
So that's series 11 starting on Channel 4 at 9pm on Thursday the 18th of March.