News
New Superman Suit Set for Superman & Lois TV Series
Tyler Hoechlin will be getting a new Superman suit in The CW's new Superman & Lois TV series. Here's everything we learned about it at today's DC Fandome panel...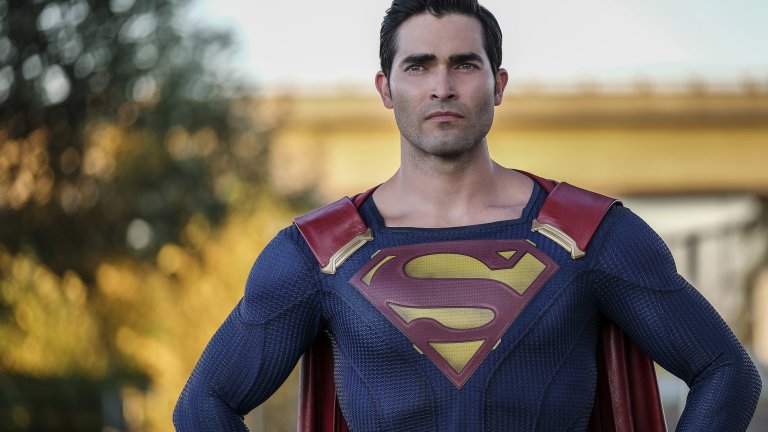 Today is the second part of DC Fandome, which means tons of details about the most-anticipated shows on the DC docket. Superman & Lois, the Arrowverse (now known as The CWverse) spinoff set to premiere in 2021, is one such show. Jim Lee, Publisher and Chief Creative Officer of DC Comics, sat down with Superman & Lois showrunner Todd Helbing and Superman & Lois stars Tyler Hoechlin (Clark/Superman) and Elizabeth Tulloch (Lois) to talk all things Lois and Clark—perhaps, most importantly, Superman's new super-suit.
That's right! Helbing confirmed that Clark would be getting a new suit for the Superman & Lois series, saying: "Originally, [Superman] came on for the [Arrowverse] crossovers and that suit just wasn't built to sustain a series, and I think with, everything [regarding the Earth-Prime reset] we were talking about earlier, it gave us this fresh slate… Yeah, let's make a new suit. So there's gonna be a really badass Superman suit in this show that I'm pretty excited about."
Tulloch added: "I'm excited too."
While there were no specific details about the new Superman suit beyond it being "really badass," we did get to hear Hoechlin and Tulloch wax poetic about the power of the iconic suit.
"The symbol itself is so incredibly iconic," said Tulloch, reflecting on the Elsewords scene in which she appeared and Hoechlin ripped off his flannel shirt to reveal the "S" underneath. " [Grant Gustin and I] couldn't keep it together when you were wearing a plaid shirt and when you rip it open and it's the 's.' We probably had to do that take quite a few times because of everyone's reaction. And, like, Lois should be used to this, and even I was like [mimics awe]."
Hoechlin called that day "a really fun day on set," remembering Gustin's reaction to the big reveal: "When I ripped the shirt open, I just remember Grant going [mimics gasps] off-screen. It was this audible inhale. It was the funniest thing."
Reflecting on the experience of wearing a Superman suit for his appearances in the Arrowverse so far, Hoechlin said: "Any other time that you would be wearing that suit is probably on Halloween, and that's about it. Otherwise, I don't know why you're putting it on or why you have one in the first place. So putting it on and actually seeing it and realizing that this is not just for a day, you know, we're gonna shoot this, we're gonna tell a story that involves this character. I don't think that it's sunk in and, if it hasn't by now, I don't think it ever will to some degree."
Superman & Lois will premiere on The CW in January 2021.