News
Supergirl: Deux Lex Machina Showcases Kara and Lena
Supercorps stans get ready! Kara and Lena share an emotional moment in this exclusive look at the new episode of Supergirl.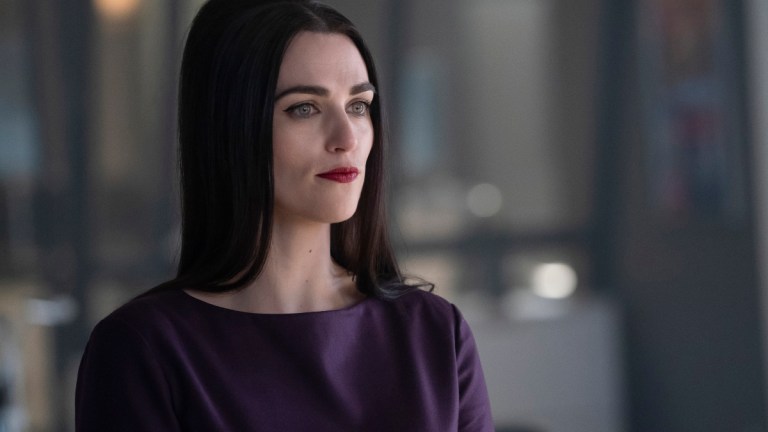 The latest episode of Supergirl will mark the directorial debut of series star Melissa Benoist, but that's not the only reasons fans are going to be excited about "Deus Lex Machina."
Ever since Lena Luthor learned that her best friend Kara Danvers was secretly Supergirl, the relationship between the two women has been, well, fraught. They've argued, fought one another and even grudgingly worked together at various points during the course of this season. But they've made virtually no progress when it comes to patching up their broken friendship – and at this point, it's not even clear if that's possible.
Maybe that's finally about to change?
In this exclusive clip from Sunday's episode, Lena visits Kara to express her condolences over Jeremiah's death, and the two women share one of the most genuine – albeit, more than a bit awkward – moments that's taken place between them since the season's first batch of episodes.
Benoist and Katie McGrath shine together in this scene, conveying the real depth of feeling that still exists between the two women, even as Lena and Kara have perhaps never been quite so far apart.
So much so that even the small kindness of expressing understanding over a horrible loss feels like a colossal step forward for the pair (also, Lena bringing Kara the book that helped her deal with her own grief? Be more adorable, show).
This clip is not just an exciting tease for Sunday's new episode, but a really strong reminder that this show is better when these two characters sharing a screen with one another, and the idea that Supergirl Season 5 appears to getting back to that (at last) is an enormous relief.
Of course, the ominous presence of Lex lurking in the background of this conversation is enough to make any Supercorp fan feel uneasy. Did Lex put Lena up to this in some way? Or is our favorite supervillain just looking for more leverage to use against his sister for his own nefarious purposes?
The episode description for Season 5, Episode 17, "Deus Lex Machina," promises that we'll finally get a bit more insight about what Lex's plans are – as well as everything that's happened to the character since the events of Crisis on Infinite Earths.
Lex proceeds to lay an intricate plan to bring Lena closer to him, defeat Leviathan's latest attack, and pit Supergirl and team against Leviathan. It is also revealed how Lex came into power after Crisis.
Could Lex's as yet undiscovered plan derail this tentative peace offering from Lena to Kara? We'll have to tune in Sunday to see.