News
Steve Martin and Martin Short Bring True Crime Series to Hulu
Two of the Three Amigos bring true crime home with them looking for the third as Steve Martin and Martin Short reunite.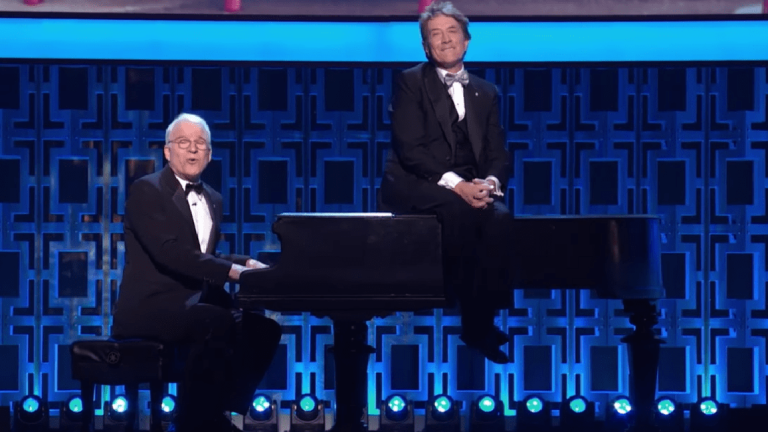 The True Crime genre may never be the same after Steve Martin and Martin Short search for clues on a new Hulu series. Co-created by Martin and John Hoffman, the as-yet-untitled series comes from This Is Us creator Dan Fogelman and 20th Century Fox TV. Martin and Hoffman will write the series and serve as executive producers, along with Fogelman, Jess Rosenthal and Short. Hulu has given it a straight-to-series order. The series will shoot in New York, where it is set and which is expected to play a character.
Hulu says the comedy will be about "three strangers who share an obsession with true crime and suddenly find themselves wrapped up in one." They have not said who will be the third, although Chevy Chase was filled out the trio in The Three Amigos.
This is Martin's first starring role in a TV series. Martin started out as a writer for The Smothers Brothers Comedy Hour, and was a frequent guest on The Tonight Show. Aside from his Saturday Night Live hosting duties, he hasn't done much TV work for the past half century besides co-creating the 1984 comedy series Domestic Life. Martin made his first big feature film appearance in Sgt. Pepper's Lonely Hearts Club Band. He starred in the comedy film The Jerk, directed by Carl Reiner, in 1979. Stanley Kubrick talked with him about starring in a screwball comedy version of Traumnovelle, the book he would later turn into the 1999 film Eyes Wide Shut.
Short is best known for his work on television shows like SCTV and SNL, for which he created characters like Jiminy Glick and Ed Grimley. He had featured roles in Innerspace (1987), Three Fugitives (1989), and Mars Attacks! (1996), and most recently voiced Grandpa Frump in The Addams Family. He won a Tony Award for his lead performance in a Broadway revival of Little Me in 1999. The two-time Emmy winner was last seen headlining with Maya Rudolph on NBC's Maya & Marty variety series. He was part of an arc on Apple's The Morning Show.
The two stars last teamed for the two-man touring show Steve Martin and Martin Short: An Evening You Will Forget for the Rest of Your Life. The show also streamed as a 2018 Netflix special which was nominated for an Emmy. Short also had a supporting role in Martin's Father of the Bride movie comedies.
There is no word yet on further casting or a release date for the series.
Culture Editor Tony Sokol cut his teeth on the wire services and also wrote and produced New York City's Vampyr Theatre and the rock opera AssassiNation: We Killed JFK. Read more of his work here or find him on Twitter @tsokol.
Read and download the Den of Geek Lost in Space Special Edition Magazine right here!