News
Star Wars Lando Series Gets Disappointing Update
Solo: A Star Wars story was ready to spawn a solo movie about Lando Calrissian, but new comments from writer Justin Simien seem to suggest otherwise.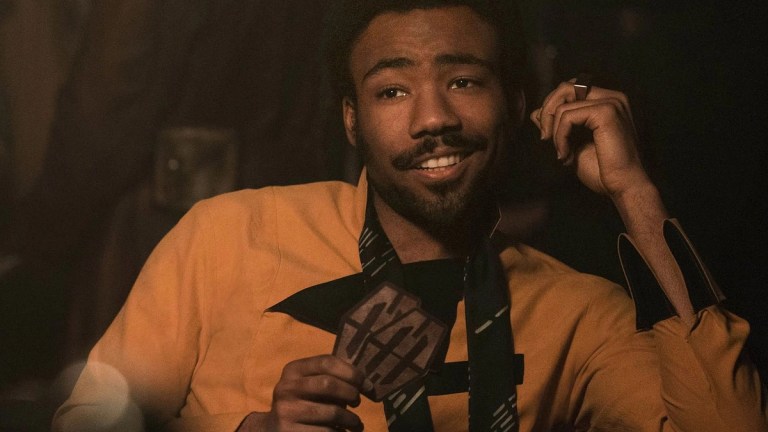 Lando Calrisian: charmer, administrator, pirate. The Baron Administrator turned Rebel has worn many hats over his distinguished life, but Television Star is yet to be determined. Despite plans to launch a Disney+ series spinning out the prequel movie Solo: A Star Wars Story, with Donald Glover reprising his take on the character that Billy Dee Williams originated, the series faces an uncertain future.
Speaking with The Direct, writer and producer Justin Simien offered a disappointing update on the show's plans. The Lando series was first announced in a December 2020 investors' day call, with Dear White People creator Simien attached to write and produce. As recently as Star Wars Celebration in April, Lucasfilm chief Kathleen Kennedy assured viewers that the series was still happening.
But Simien's latest statement paints another picture: "I don't know, I have no idea what's going on with it," he told The Direct when asked on the status of the Star Wars series. "[Y]ou know, I was told we had to put a pause on it because of scheduling, and the next update I got [was in 2020], some years ago."
That update falls in line with recent announcements from Disney CEO Bob Iger. Concerned with reduced returns from Star Wars and Marvel entries, Iger has announced a content cooldown for those franchises. "You pull back not just to focus, but also as part of our cost containment initiative. Spending less on what we make, and making less," Iger said last week on CNBC. Although Iger has not yet announced the official cancelation of any previously announced projects, Solo seems ripe for the chopping block.
The cancelation would be just the latest calamity to befall Solo. Production of Solo involved numerous problems, including the loss of original directors Phil Lord and Christopher Miller. The movie released to mixed reviews in 2018 and barely made back its budget, which constitutes a flop for Disney.
And yet, many still stick up for the movie, thanks in part to Glover's exaggerated but loving impression of Williams. In recent years, the Star Wars franchise has been very willing to bring back fan-favorite characters from even the most unlikely of sources. The past year alone has seen Hayden Christensen and Ahmed Best return to the galaxy far, far away despite not being as well-received by fans and critics during their original appearances in the Prequel Trilogy.
As these returns demonstrate, any character can be redeemed, as long as they're part of a quality project. And that's exactly what Simien believed he had created for Lando. "I certainly poured my heart and spent a lot of time working with them to put together a really great show," he told The Direct. "It feels like everybody loves it."
As bleak as things look right now, Lando has not been officially canceled. And if there's one thing Star Wars has taught us, it's that you should never underestimate Lando Calrissian.