News
Why Nurse Chapel Wears a Different Uniform on Star Trek: Strange New Worlds
The jumpsuit signals more than just a change in color preferences for the updated version of the classic Trek character.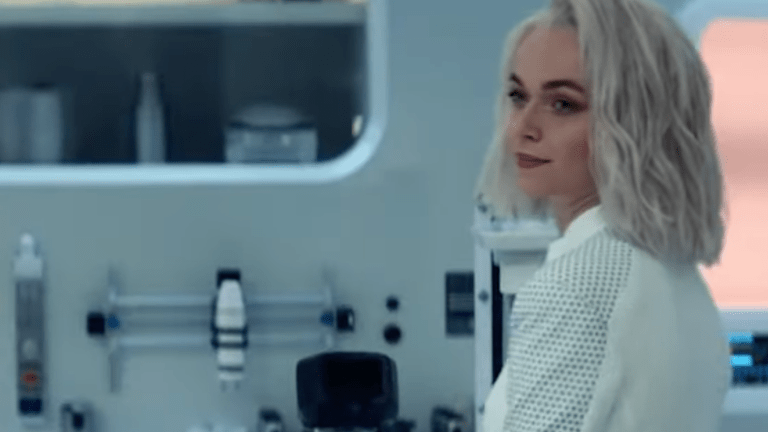 This post contains light spoilers for Star Trek: Strange New Worlds
With the possible exception of Janice Rand, Nurse Christine Chapel is the most underused character from the original Star Trek. Played by Majel Barrett, who originated the role of Captain Pike's XO Number One, and later played Deanna Troi's mother Lwaxana and the voiced Starfleet computers in the 90s series, Nurse Chapel was a reoccurring character in the original series. Despite her constant presence, Chapel never got much attention from writers.
But on the prequel series Star Trek: Strange New Worlds, Nurse Chapel finally gets her due. Set on the U.S.S. Enterprise while under the command of Captain Christopher Pike, Strange New Worlds is filled with new interpretations of classic characters, including Ethan Peck's romantic Mr. Spock and Celia Rose Gooding's delightful take on Ensign Uhura. But the differences between Bush's Nurse Chapel and that of Barrett's original are obvious at first glance. Where the TOS Chapel wore a light blue skirt, Chapel wears a white jumpsuit on Strange New Worlds.
While speaking to Vanity Fair, Bush attributed the difference to her interpretation of the character. Watching classic episodes such as "What Are Little Girls Made Of?," Bush worked to "distill [Chapel]'s essence, even though she never got a lot of screen time." Part of that essence included the character's fiery nature, something that she wanted to underscore in her version. "I've been nothing but encouraged by the writers and creators of the show," she explained. "They've said, 'Here are the bones of the character', and they've trusted me to explore it."
One of the first explorations involved the change of costume. When asked if she wanted to wear a tunic or jumpsuit, Bush revealed, "I said absolutely jumpsuit." It's more than a mere aesthetic shift for the character. "This iteration of Nurse Chapel is all about agility," Bush explained. "She's active and gets stuff done."
In only six episodes, that active take on Chapel is already apparent. In the first episode, Chapel chases a visitor to the Enterprise through the ship's hallways and injects her patients without warning, a strategy to lessen their discomfort. But the most telling distinction might be her relationship with Spock, who returns to Pike's crew after his engagement to fellow Vulcan T'Pring (Gia Sandhu). Chapel's flirtations with Spock have led to some striking moments, such as when she smacks the Vulcan across the head.
"That was really fun," Bush confessed of the scene. But even as she enjoyed giving the characters a chance "to chat and play," Bush did worry that she may have been a little too exuberant. "The first smack I was worried — "is this too hard?" I didn't want to get carried away," she admits.
If the early reaction to the show is any indication, Bush has nothing to worry about. Her Chapel has been a highlight of the series (though not as much as Pike's impressive coif), which will surely mean we'll see plenty of white jumpsuits on convention floors, something that excites Bush. She exuded, "I can't wait, and I feel like this experience will not be whole until I experience conventions."