News
Silence of the Lambs Sequel Series Clarice Ordered at CBS
Alex Kurtzman and Jenny Lumet will produce Clarice, which follows Clarice Starling after the events of Silence of the Lambs.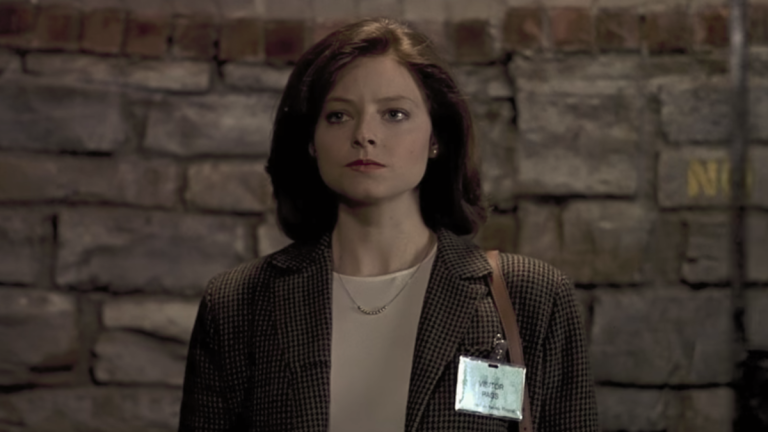 Clarice Starling, the relentless FBI trainee as first played by Jodie Foster in The Silence of the Lambs, was once rated the sixth best movie hero ever by the American Film Institute. Well guess what, AFI! She's a TV hero now.
CBS announced today that it has given a series commitment to Clarice, a series that will catch up with Clarice Starling shortly after the events of The Silence of the Lambs. The project will be written and executive produced by Alex Kurtzman (Star Trek: Discovery) and Jenny Lumet (The Mummy). Heather Kadin and Aaron Baiers will serve as executive producers as well.
"After more than 20 years of silence, we're privileged to give voice to one of America's most enduring heroes – Clarice Starling," Alex Kurtzman and Jenny Lumet said in a statement. "Clarice's bravery and complexity have always lit the way, even as her personal story remained in the dark. But hers is the very story we need today: her struggle, her resilience, her victory. Her time is now, and always."
Rather than taking place in the present day, Clarice will pick up in 1993 – one year after the events of The Silence of the Lambs. The series will follow Starling as she returns to the field to track down serial killers and sexual predators, all the while navigating the political world of the FBI in Washington, DC.
read more: How Hannibal Silenced its Critics
After appearing as the protagonist in The Silence of the Lambs (unless you consider Hannibal Lecter the protagonist), Clarice Starling also briefly appeared in the film's sequel Hannibal. From the sound of things, it would appear that this CBS series is bringing the continuity right back to before Hannibal.
Speaking of Hannibal…before NBC's Hannibal series was canceled, there were rumors that a potential revival would include Clarice Starling. So basically, if you had any Hannibal hope left in your heart, it's probably best to let that go now. 
Alec Bojalad is TV Editor at Den of Geek and TCA member. Read more of his stuff here. Follow him at his creatively-named Twitter handle @alecbojalad