News
She-Ra Season 5 Trailer Teases The End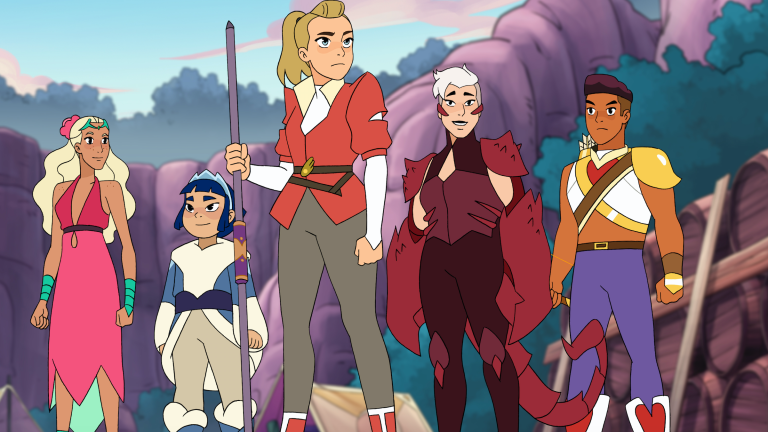 She-Ra and the Princesses of Power is coming to an end. The fifth season of the critically beloved and fan favorite series is wrapping up its story in a fifth and final season. After the events of season 4 fans were left with many questions. What will Adora do without the sword? How will Horde Prime try and lay siege to everything? Will Catra and Adora ever get their friendship back together? How will Glimmer work with Catra?
We don't know have those answers but we do have a new trailer which gives us some key hints for the future. You can watch that trailer below.
Did we see Adora looking at a projection of the original She-Ra? Is Adora summoning the sword at the end? Or is it something else?
We aren't sure and the trailer is pretty vague but there's enough there to give fans more than enough to speculate about while we wait for the new season. It'll drop May 15th on Netflix and will include 13 episodes, just enough time to wrap up everything the show has been building towards. We can't wait to see what happens!
And if you didn't know, that song playing in the trailer is a cover of theme of She-Ra, 'Warriors, sung by Catra actress herself AJ Michalka. It's a haunting cover but really pumps up the energy by the end. It'll be available as part of a full series soundtrack that releases on May 8th!
We also have the summary of the season as well, which you can read here!
In season 5, the ruthless Horde Prime has arrived and without the Sword of Protection and She-Ra, the Rebellion are facing their toughest challenge yet. In this epic conclusion unexpected adversaries are confronted and relationships are tested, broken and changed forever. Will Adora and the Princesses of Power be able to save their planet? Or will the universe succumb to the evil might of Horde Prime before love can conquer hate?
She-Ra and the Princesses of Power has been a delightful ride from start to finish. Easily breaking away from the legacy of the original 80's series, this new incarnation has given us an even greater focus on characters and relationships while slowly building out the world. It'll be sad to see the series go but we can't wait to see how the team behind it wraps it all up. Hopefully DreamWorks continues to make action adventure shows like this which includes all different kinds of people.