News
She-Ra Season 5 Release Date Confirmed by Netflix
She-Ra season 5 will be the end of the beloved Netflix animated series.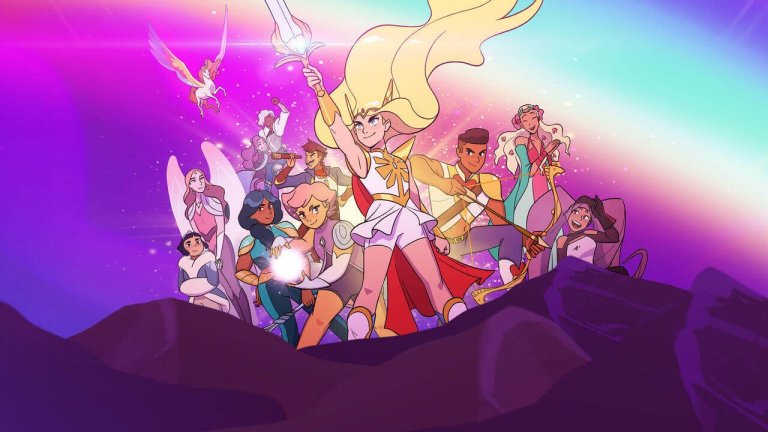 All good things must come to an end. After a whirlwind debut and quickly amassing a huge following of fans, DreamWorks She-Ra and the Princesses of Power will soon be ending with its fifth and final season. With the explosive ending of season 4 that near literally opened up the universe of She-Ra (possibly to Eternia?) we would have loved to see the show run longer but more than likely it was always planned to end with this fifth season.
Here's everything you need to know about She-Ra season 5 on Netflix!
She-Ra Season 5 Story
Here's the official synopsis for She-Ra Season 5…
"In season 5, the ruthless Horde Prime has arrived and without the Sword of Protection and She-Ra, the Rebellion are facing their toughest challenge yet. In this epic conclusion unexpected adversaries are confronted and relationships are tested, broken and changed forever. Will Adora and the Princesses of Power be able to save their planet? Or will the universe succumb to the evil might of Horde Prime before love can conquer hate?"
There's also two new posters for the final season which feature She-Ra's broken sword and Adora standing against the forces of Horde Prime.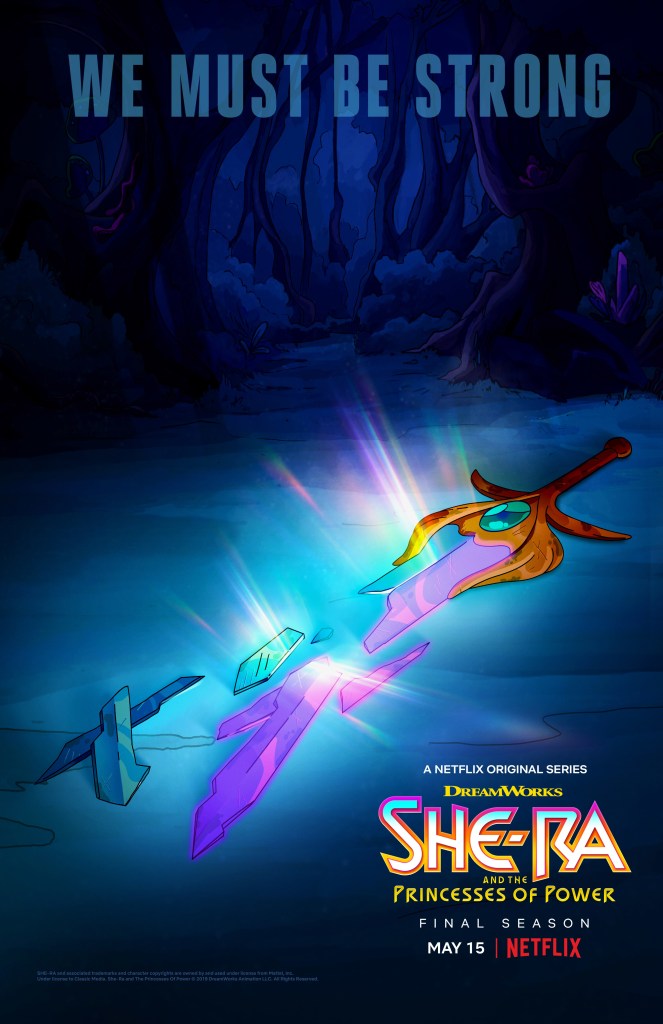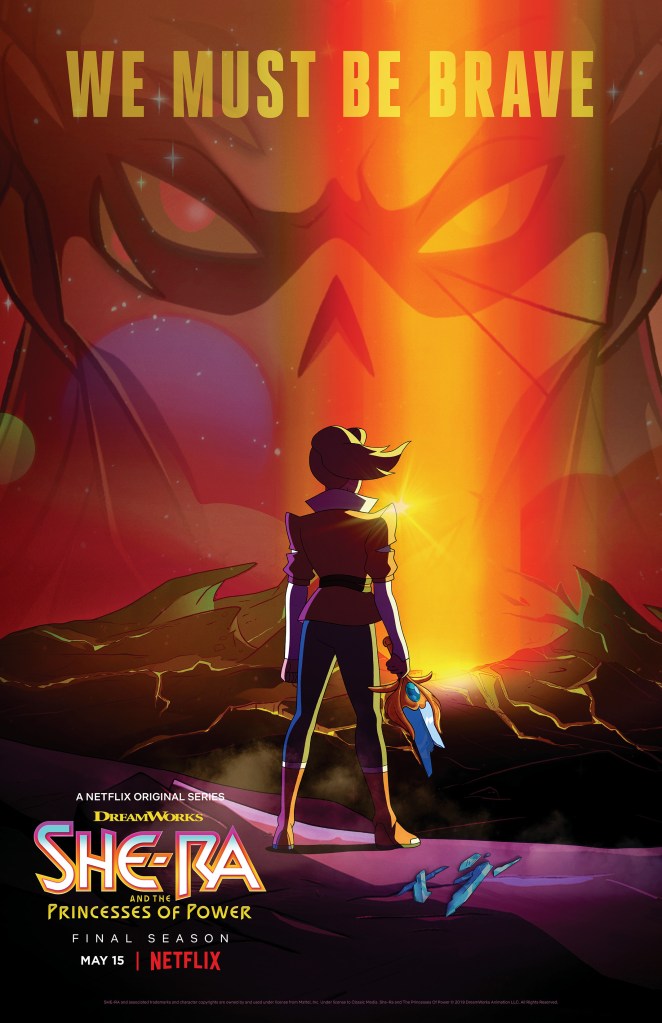 While the end of She-Ra and the Princesses of Power will bring a tear to many, this won't be the end for adventures in the worlds of Masters of the Universe. There's a Kevin Smith He-Man series on the way, which will give us more from the classic MOTU timeline and an all-star cast. It's doubtful this new show will be in continuity with She-Ra but you never know. Alternate dimensions and multiverses are all the rage these days!

Even if it isn't, it's great to know we got so much of this She-Ra series. It's been a fantastic ride and seeing these characters grow over five seasons has been an enormous treat. We hope that DreamWorks will continue to bring these sorts of action adventure series to television. The world can never have enough of heroes of all kinds fighting for what's right.
She-Ra Season 5 Release Date
She-Ra season 5 will premiere on Netflix on May 15th. No word yet on how many episodes it will include, although it'll most likely be another thirteen like season four.
What are you most looking forward to in the final season of She-Ra? What else will they have to pay off? What characters deserve more time in the spotlight? Would you want to see the series continue in graphic novels or in some other medium?