News
Shameless Season 11 Confirmed by Showtime, Set as Final Season
Shameless's Gallagher family will gear up for one last season, with Showtime's renewal for an eleventh and final season.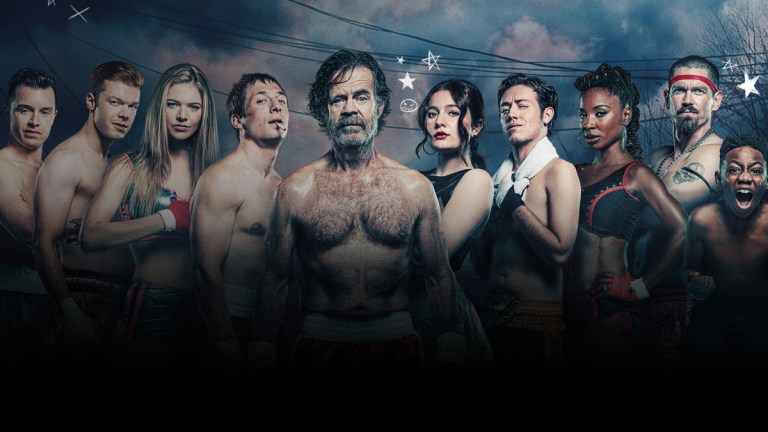 Shameless Season 11 is officially set, marking a monumental swan song for the veteran Showtime series.
The confirmation of Shameless's final season was made by Showtime Networks President of Entertainment, Gary Levine, at the Television Critics Association's Winter Press Tour. With the final frame set, the irreverently-embattled working-class dramedy series – which launched on Showtime on January 9, 2011 – is on track to make the decade mark with its eleventh season. While no official release date was provided for Shameless Season 11, the show typically premieres in the fall, meaning that the final season would presumably spill into 2021. Indeed, the currently-running Season 10 – kicked off back in November 2019 – will round the finish line on January 26.
As Levine expresses of the finale season in a statement:
"The characters of Shameless have brought Showtime viewers more laughs and tears and pure enjoyment than any program in our history. While we are sad to bid the Gallaghers farewell, we couldn't be more confident in the ability of showrunner John Wells, his writing team and this great cast to bring our series to its appropriately Shameless's conclusion."
The story of Shameless centers on Chicago-based dynamically dysfunctional family the Gallaghers, consisting of inebriated-but-adventurous patriarch Frank (William H. Macy) and his troubled children. However, the long-toothed series endured its share of setbacks going into Season 10 with the departure of co-star Emmy Rossum, leading to her character, Fiona Gallagher, leaving town, and, of course, star William H. Macy's direct connection to the College Admissions Scandal (via wife Felicity Huffman). Yet, the series soldiered on, maintaining its young-skewing audience, with the tenth season averaging 5.7 million on a weekly basis (across platforms).    
Further Reading: Keep up with Den of Geek's coverage of Shameless Season 10.
The cast currently consists of William H. Macy, Jeremy Allen White, Ethan Cutkosky, Shanola Hampton, Steve Howey, Emma Kenney, Kate Miner, Christian Isaiah, Cameron Monaghan and Noel Fisher. Pertinent to the former two, the series has seen previously departed characters return, notably with Season 10's main cast return of Fischer, who plays delinquent Mickey Milkovich, the former flame of Monaghan's Ian Gallagher, who, after a hiatus from the show, also marked a return. Thus, it's quite possible that Emmy Rossum's Fiona might just drop by for Shameless Season 11 before all is said and done.
The Showtime series, the creation of British scribe Paul Abbot, is an Americanized adaptation of his original Shameless, which ran in the U.K. on Channel 4 from 2004-2013. Under the creative purview of showrunner and executive producer John Wells, the series has flourished both critically – having reaped its share of Primetime Emmy and Screen Actors Guild awards – and quantitatively, with the series consistently cited as one of Showtime's most-watched.
As showrunner Wells lauds of the Season 11 announcement:
"I'm unbelievably thankful for all of the years of support from Gary Levine and everyone at Showtime that's allowed us to make Shameless. It's been a fantastic experience and all of us in the cast and crew have had a wonderful time following the lives of the Gallagher family and friends. It's been a pleasure!"
We'll keep you updated right here on Shameless's eleventh and final season as the news arrives!
Joseph Baxter is a contributor for Den of Geek and Syfy Wire. You can find his work here. Follow him on Twitter @josbaxter.