News
Shameless Season 11: Release Date, Trailer Cast, Story, and News
The final season of Southside degeneracy is here with Shameless Season 11. Raise a glass.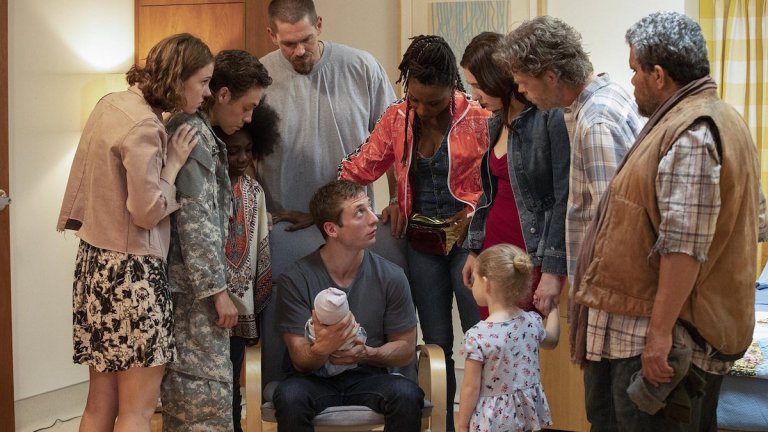 All good things must come to an end. All debauched things too. Which may explain how we're here, staring at the Great Beyond for the Gallagher Brood of Shameless. Aye, two seasons after Emmy Rossum left the series as one of its ostensible lead characters, Fiona Gallagher, the series itself is resuming production and winding down in the age of COVID. That doesn't mean it won't go out swinging and drinking though!
Shameless Season 11 Release Date
The eleventh and final season of Shameless begins on Dec. 6, 2020. Don't pretend like you will have somewhere better to be!
Shameless Season 11 Trailer
The Shameless season 11 trailer has arrived…sort of. With only weeks to go before the show's premiere, Showtime still doesn't have a trailer prepared yet – probably due to the coronavirus pandemic delays, or perhaps just because they don't want to spoil any of the final season. But that's alright as the cast is stepping in to explain what a trailer would look like as best they can.
Shameless Season 11 Cast
The final year of Shameless will bring back (almost) all the familiar faces. William H. Macy is still the deadbeat and self-deluding patriarch, Frank Gallagher, while Jeremy Allen White will actually be attempting to take on that leadership role as Lip Gallagher; Emma Kenney returns as Debbie, and Ethan Cutkosky; and Cameron Monaghan and Noel Fischer's Ian Gallagher and Mickey Milkovich blessedly remain series regulars, giving fans some kind of happy ending closure. Plus, there's Steve Howey as Kevin Ball and Shanola Hampton as Veronica Fisher!
There's no word yet if Emmy Rossum will return for at least a cameo as Fi, which will likely leave fans apprehensive since she was essential to the show's first nine seasons. On the plus side Christian Isaiah has managed to hold on to the role of Liam for the final go-round!
Shameless Season 11 Story
The official synopsis is in from Showtime and reads as follows:
"The final season of Shameless finds the Gallagher family and the South Side at a crossroads, with changes caused by the COVID pandemic, gentrification and aging to reconcile. As Frank confronts his own mortality and family ties in his alcoholic and drug induced twilight years, Lip struggles with the prospect of becoming the family's new patriarch. Newlyweds Ian and Mickey are figuring out the rules and responsibilities of being in a committed relationship while Deb embraces her individuality and single motherhood. Carl finds an unlikely new career in law enforcement and Kevin and V struggle to decide whether a hard life on the South Side is worth fighting for."
Additionally, we know from previous teases that we can expect at least one more wedding, this one between Kev and V.
While speaking with TV Line, series showrunner John Wells said the following about the cliffhanger engagement between Kev and V: "There's fun to be had, because he's got to find his ex to get an official divorce, and we'll have some fun with that coming up."
Shameless Season 11 Production
Prior to filming, Showtime already announced that the eleventh season of Shameless would be the last. The series has been filming since Sept. 8, later than usual due to the COVID-19 pandemic—which trust us will be addressed on the show. With that said, this was the time series creator John Wells and company felt it was best to put the glass at the Alibi down and call it a hangover.
"I'm unbelievably thankful for all of the years of support from Gary Levine and everyone at Showtime that's allowed us to make Shameless. It's been a fantastic experience and all of us in the cast and crew have had a wonderful time following the lives of the Gallagher family and friends. It's been a pleasure!"