Features
Shadow and Bone Cast: Meet the New and Returning Grishaverse Characters
Shadow and Bone season 2 is full of new and returning characters. Here are the actors you can expect to see as well as where else you can find them.
This article contains spoilers for season 1 of Shadow and Bone
Season 1 of Shadow and Bone introduced us to the expansive world of Leigh Bardugo's Grishaverse and its large cast of characters. Like any good fantasy world, Shadow and Bone gives us many characters to root for, and others to root against. Season 2, which premiered on Netflix March 16, is poised to be even bigger with Alina struggling to bring new and old allies together to take down the Fold once and for all. Here are the Grishaverse characters you can expect to see this season and how they fit into the story.
Jessie Mei Li is Alina Starkov
Alina Starkov was a mapmaker for the First Army before discovering that she was a rare Grisha known as the Sun Summoner. Going from humble beginnings to instant saint status left Alina trying to find the balance between her old life and her new one for much of the first season. After being used by Kirigan to expand the Fold, Alina wants nothing more than to take it down and prove to the world that she's a force for good. The Sun Summoner is played by Jessie Mei Li, an actor who has also appeared in Edgar Wright's Last Night in Soho and the 2019 National Theatre Live production of All About Eve.
Ben Barnes is General Kirigan a.k.a Aleksander a.k.a. The Darkling
Originally an ally to Alina, Kirigan's true intentions were revealed over the course of season 1. As the creator of the Fold, he never intended to help Alina tear it down, but rather to use her powers to amplify his. Though left for dead at the mercy of his own dark creations, he emerged from the newly expanded Fold very much alive and with vengeance in his eyes. Ben Barnes brings the Darkling to life in the series. The actor has also appeared in The Punisher, Westworld, and in the Chronicles of Narnia series as Prince Caspian.
Archie Renaux is Malyen "Mal" Oretsev
Alina's best friend since childhood, Mal serves as a tracker for the First Army before deserting to help Alina stop Kirigan and take down the fold. Even though they spend a lot of season 1 apart, he and Alina clearly mean a lot to each other, and he's proven to be a loyal ally and friend even as their lives have drastically changed. Mal is played by Archie Renaux, who you might also recognize from Voyagers, Morbius, and Catherine Called Birdy.
Freddy Carter is Kaz Brekker
Kaz Brekker is the leader of the Crows of Ketterdam and a savvy thief. Kaz is the one who discovers Dreesen's job in season 1 and convinces Inej and Jesper to come along with him. Given that they pissed off mob-boss Pekka Rollins before they left Ketterdam by stealing the job from him, and that they're now returning without Alina, there's no telling what awaits Kaz and the Crows when they get home. Kaz is played by Freddy Carter, who has also appeared in Wonder Woman and Pennyworth.
Amita Suman is Inej Ghafa
Inej is a skilled spy thanks to her family's background in trapeze and acrobatics. Inej was separated from her family at a young age and sold into indentured servitude at a brothel in Ketterdam. Though she is mostly allowed to move about the city as she wishes, Kaz had to provide collateral to the brothel that owns her before she could go with the Crows across the Fold. Hoping that this job would give her the money to buy her freedom, it's unclear whether the jewels from Alina will be enough to free her, get the Crow Club back, and pay off any enemies they've made. Amita Suman plays Inej, and actor you may recognize from her role in The Outpost or her brief appearances in Doctor Who and The Sandman.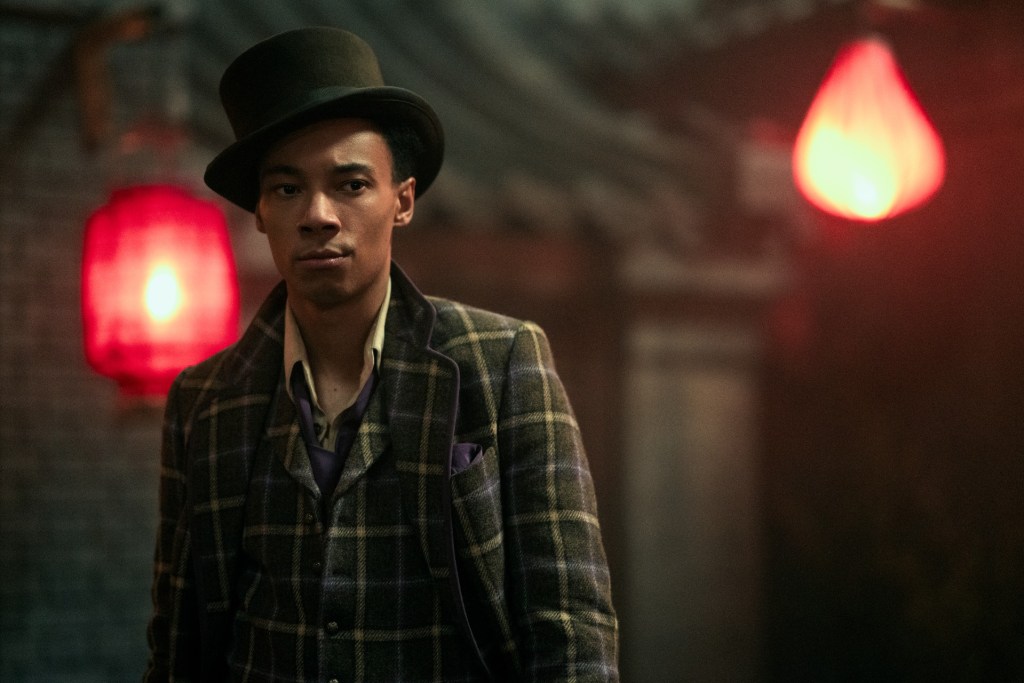 Kit Young is Jesper Fahey
A member of the Crows, Jesper Fahey is a skilled marksman and sharpshooter, though he's also a bit impulsive and has a small gambling problem. His heart is in the right place though, and is one of the few people that can break through Kaz's rough exterior. Jesper is played by Kit Young, who has also appeared in The Origin and The School for Good and Evil.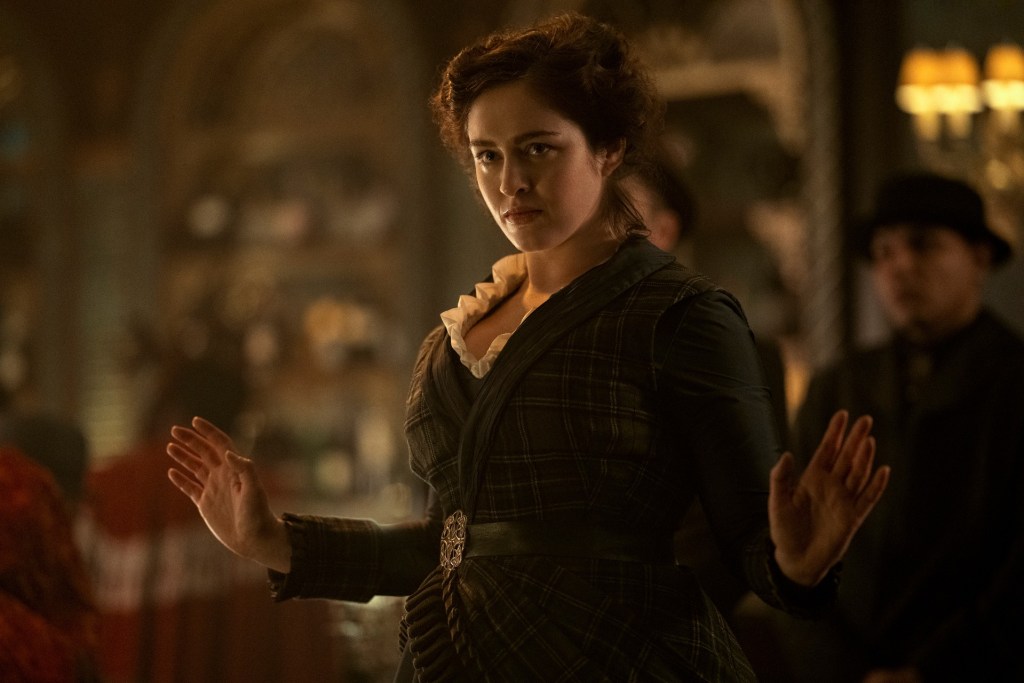 Danielle Galligan is Nina Zenik
Nina Zenik is a Ravkan Heartrender who was originally loyal to Kirigan, but decides to forge her own path. She was scheduled to meet Arken and the Crows in order to help them gain entry into the Little Palace, but was captured by Fjerdan Grisha hunters called Drüskelle before they made it to her. Despite his background as a Drüskelle, Nina grows close with Matthias after they're stranded together by a shipwreck. When she's discovered by Grisha loyal to Kirigan, she has to lie and say that Matthias is a slaver in order to keep him from being killed instantly, causing him to lose trust in her. Nina is played by Danielle Galligan, who you might recognize from her appearances in Game of Thrones, Krypton, and The Great.
Sujaya Dasgupta is Zoya Nazyalensky
Zoya is a Grisha Squallor loyal to Kirigan and fiercely jealous of Alina's closeness to him when they first meet. However, after losing her family in West Ravka when Kirigan expands the Fold, she betrays him and helps Alina defeat him. Zoya and Alina may not be the best of friends, but Zoya at least realizes that Kirigan isn't the saint everyone thinks he is and that Alina is probably their best chance at stopping him. Sujaya Dasgupta plays Zoya, an actor you may recognize from Shantaram, Guilt, or Ghosts.
Calahan Skogman is Matthias
Matthias was born to be a Fjerdan Drüskelle, but seems to have a change of heart after meeting Nina. He also falls for her as they spend time together, which makes her apparent betrayal hurt even more. Even though she tells him she lied to save his life and tries to stay with him aboard the transport ship, it's hard for him to believe that she wasn't planning this from the beginning. Newcomer Calahan Skogman brings this fierce Fjerdan warrior to life in Shadow and Bone.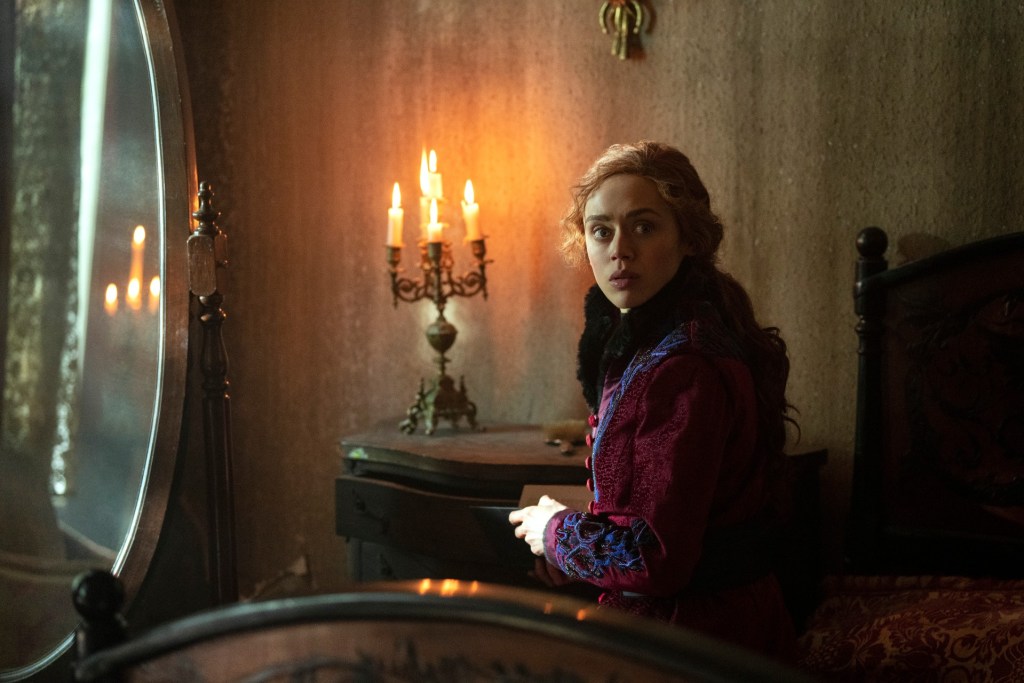 Daisy Head is Genya Safin
Genya Safin is a Grisha Tailor who Alina meets and befriends at the Little Palace. Even after Kirigan's true intentions are revealed, she appears to remain loyal to him, despite the fact that he has done nothing about the abuse she's received at the hands of Ravka's king. She seems conflicted by this, however, when she prepares Alina for Kirigan's big reveal in the Fold, so she may not stay loyal to him for long. Genya is played by Daisy Head, who you may recognize from The Sandman or her upcoming role in Dungeons and Dragons: Honor Among Thieves.
Zoë Wanamaker is Baghra
One of the only other known Shadow Summoners in the realm, Baghra serves as a teacher to Alina and other Grisha before she reveals herself to be Kirigan's mother. She helps Alina escape the Little Palace during the Winter Fete, hoping to keep Kirigan from using her power to grow his own. She regrets the man that Kirigan has become, and will do anything to stop him. Zoë Wanamaker plays Baghra, an actor you'll likely recognize from her role as Madam Hooch in the Harry Potter films as well as her recent appearances in Brittania, The Man Who Fell to Earth.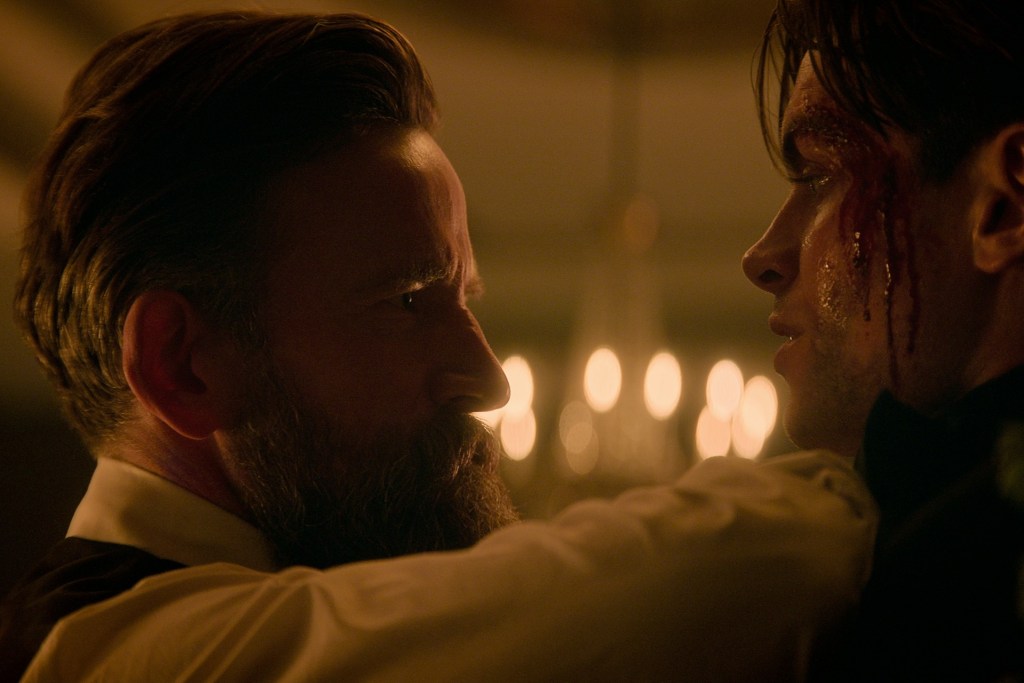 Dean Lennox Kelly is Pekka Rollins
Pekka Rollins is a mob boss based out of Ketterdam and a violent man that many don't want to mess with. Kaz Brekker considers Pekka to be his sworn enemy, though Pekka doesn't seem to recognize him or know why Kaz is so desperate to beat him to Dreesen's job. Pekka isn't the kind of man to let this pass without repercussions, however, so the Crows better watch their backs when they return home. Pekka Rollins is played by Dean Lennox Kelly, who you may recognize from his role in Shameless.
Luke Pasqualino is David Kostyk
David Kostyk is a skilled Durast who uses his skills to craft many gear and weapons for Ravka's Grisha army. A bit shy and socially awkward, David begrudgingly helps Kirigan modify the Stag's antlers into amplifiers for himself and Alina. Even though he follows Kirigan's orders, he seems to feel guilty for doing this to Alina without her consent. He and Genya also seem to have feelings for each other that both are too shy to express. It will be interesting to see where season 2 takes David and where his loyalties lie. Luke Pasqualino plays David, an actor who has appeared in Skins, Shantaram, and Bong Joon-Ho's Snowpiercer.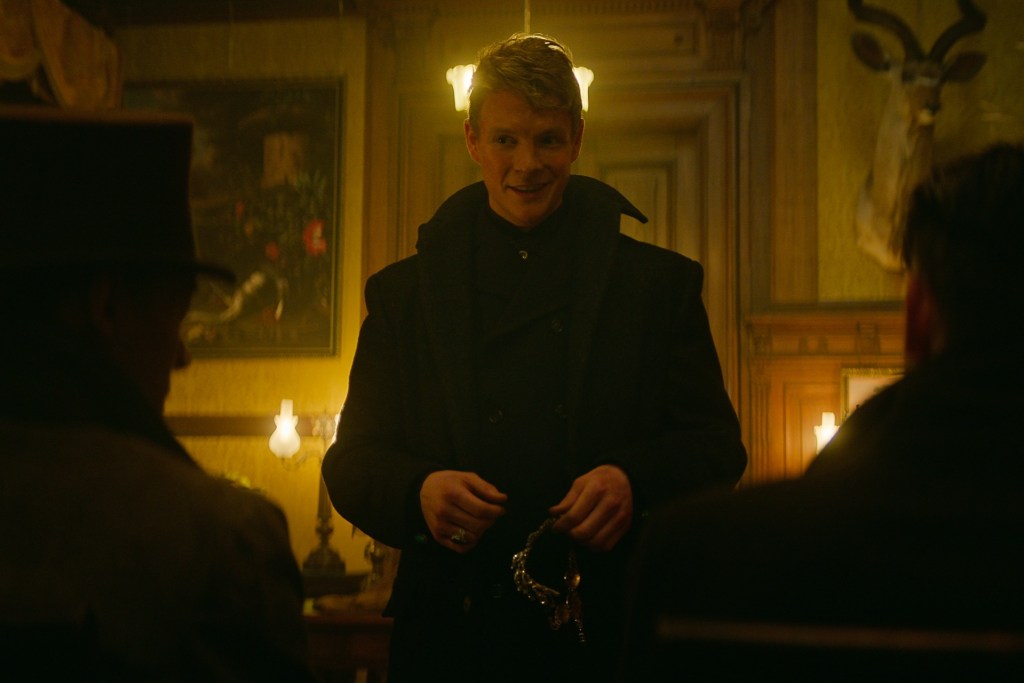 Patrick Gibson is Sturmhond a.k.a Nikolai Lantsov
Nikolai Lantsov is a new character for season 2, though he is likely to become a fan favorite. We first meet him as privateer Sturmhond before he reveals his true identity as the second son of the late King of Ravka. He shows his loyalties to Alina early, and becomes an important ally in her quest to stop Kirigan. Nikolai is played by Patrick Gibson, who you might recognize from his roles in Tolkien and The OA.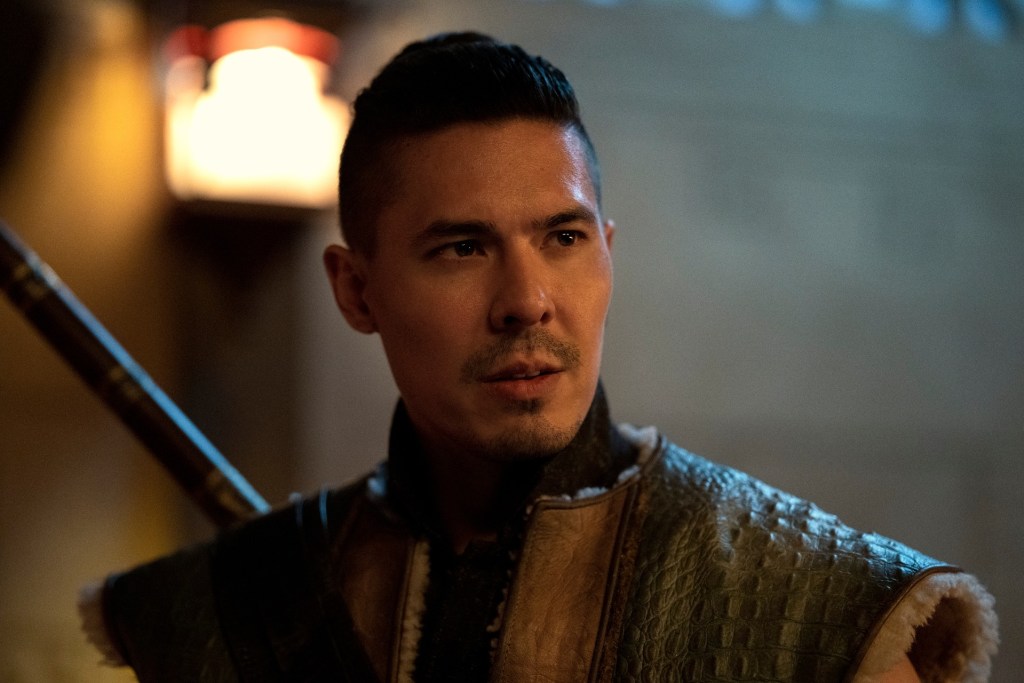 Lewis Tan is Tolya Yul-Bataar
Another new character for this season, Tolya Yul-Bataar is part of Sturmhond's crew. A Heartrender fond of poetry, Tolya becomes another important ally to Alina and is the twin brother of Tamar Kir-Bataar. Lewis Tan plays Tolya, an actor you'll likely recognize from Mortal Kombat, Deadpool 2, and Into the Badlands.
Anna Leong Brophy is Tamar Kir-Bataar
Tamar Kir-Bataar is the twin sister of Tolya and also a member of Sturmhond's crew. She serves as a Heartrender, though she is also incredibly skilled at combat and is quite fond of her axes. Like her brother, she becomes an ally to Alina after their paths cross. Tamar is played by Anna Leong Brophy, who has also appeared in The Girl Before, Ragdoll, and Traces.
Jack Wolfe is Wylan Hendriks
Wylan Hendriks is a demolitions expert native to Ketterdam, and becomes an important member of the Crows in season 2. His alchemy skills come in handy on numerous occasions, and his youthful energy is a welcome addition to the team. Wylan is played by Jack Wolfe, who has also appeared in The Witcher and The Magic Flute.