News
Sex Education Season 2 Release Date and Trailer
The Gillian Anderson and Asa Butterfield-headlined teen comedy series Sex Education returns for a second season on Netflix.
Sex Education is matriculating for another semester of awkwardly idiosyncratic hormonal hijinks, thanks to a second season on Netflix.
It only took the streaming giant a few weeks to give a passing grade and greenlight Sex Education Season 2, yielding another 8-episode run, with the series getting a renewal in early February 2019 following its premiere on January 11. (Check out our review of Sex Education.)
The series, a British export from Eleven, is the creation of Laurie Nunn, for whom it served as a major coming out party after having only fielded some short films. The story centers on awkward high school teen Otis Milburn (Asa Butterfield) whose knowledge of human sexuality (despite his practical inexperience,) from his sex therapist mother Jean (Gillian Anderson) is utilized to take on the role of a secret sex educator at his hormonally-addled school.
Sex Education Season 2 Trailer
Here's the second trailer for Sex Education Season 2, which makes a retro musical choice that might inspire '90s SNL fans to start bobbing their heads.
You can also check out the debut trailer for the second season of Sex Education, which shows how the call of the clinic is too strong for Otis to ignore.
Sex Education Season 2 Release Date
Sex Education Season 2 gets back to session on Netflix on Friday, January 17, 2020.
Sex Education Season 2 Photos
Here's the cast-filled first poster for Sex Education Season 2.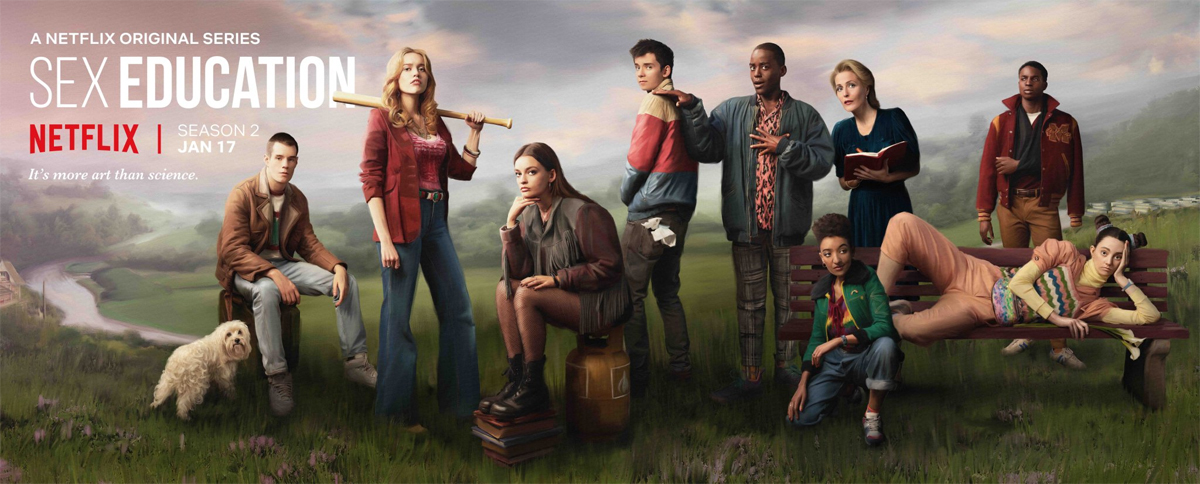 Additionally, Netflix recently released these images from Season 2.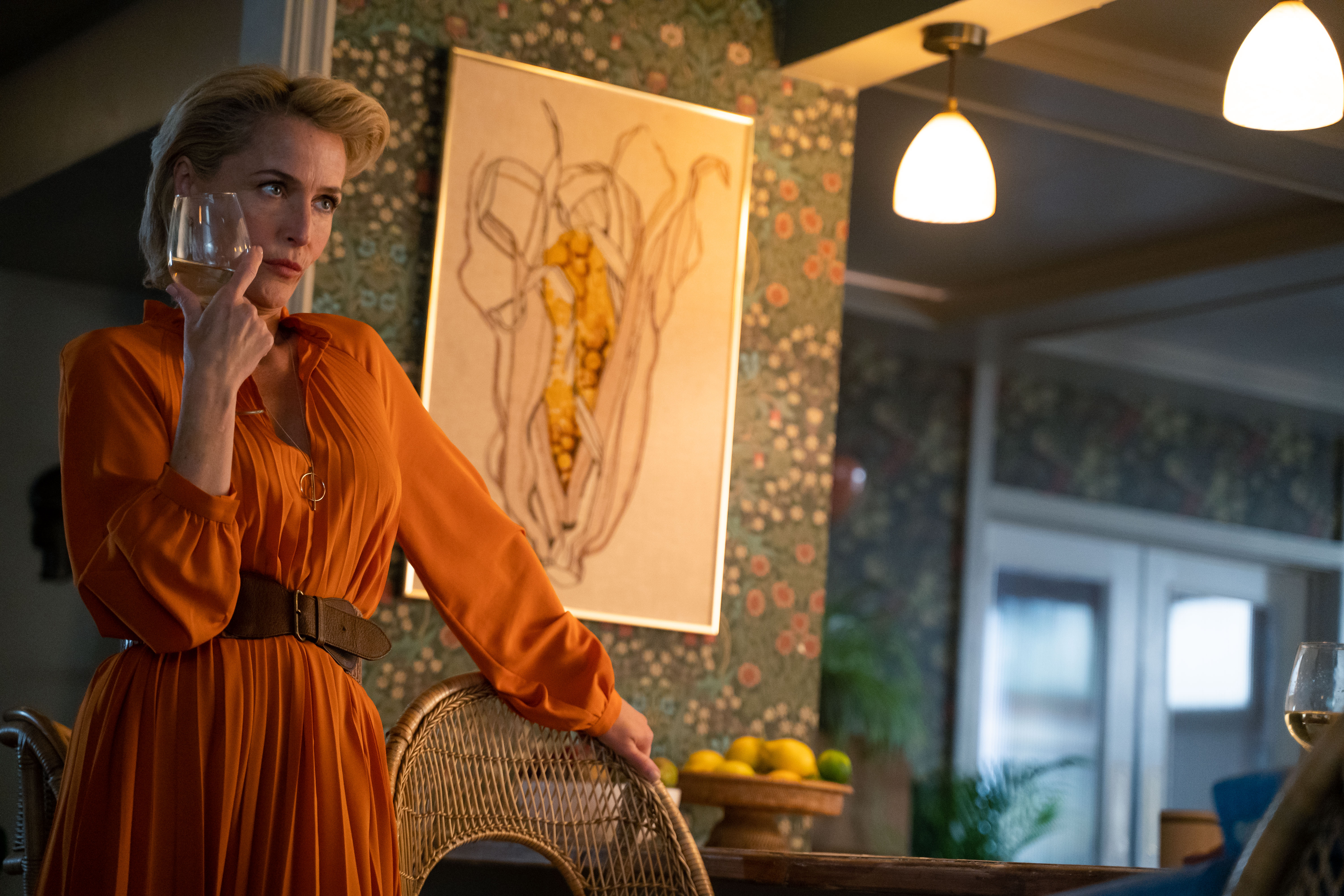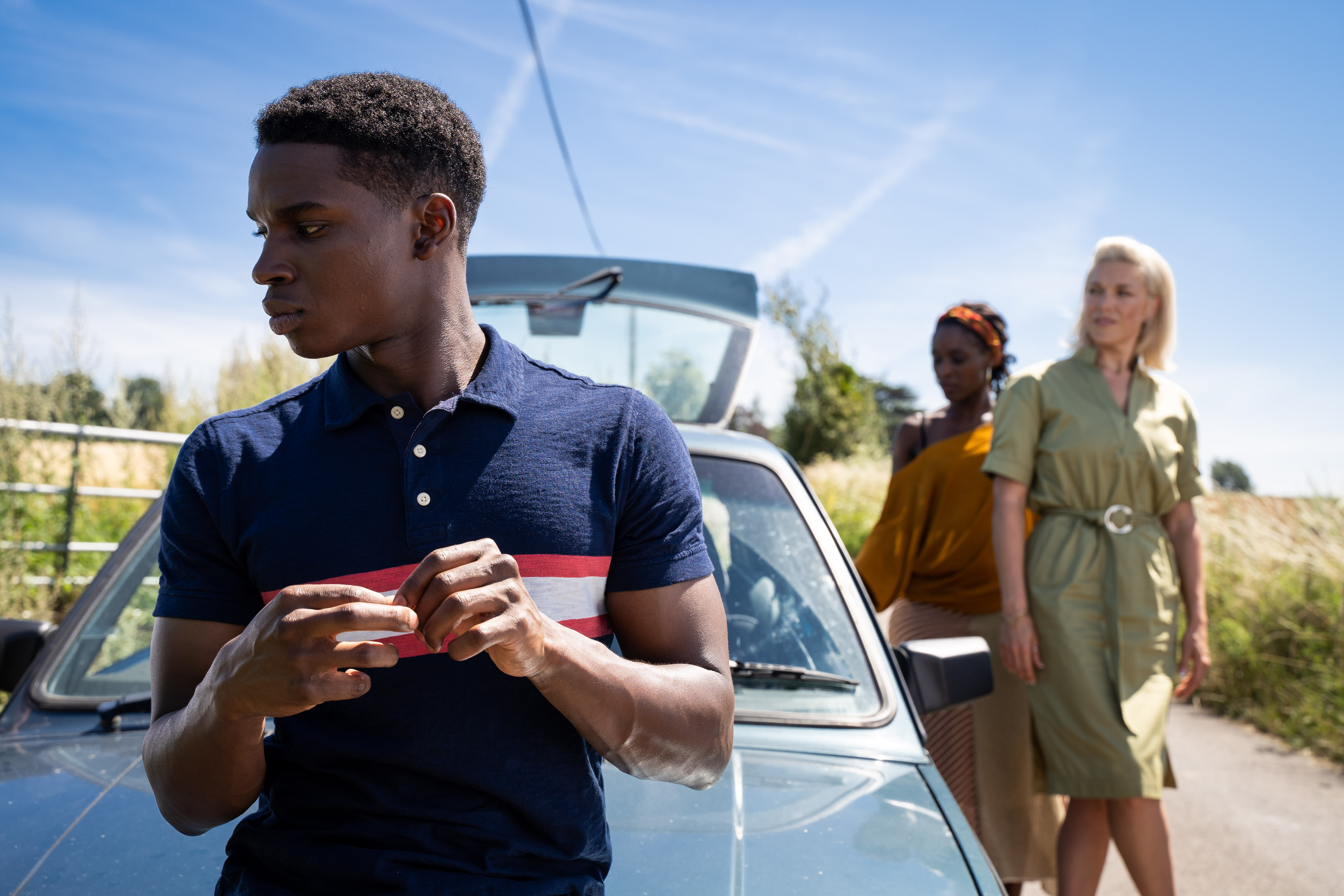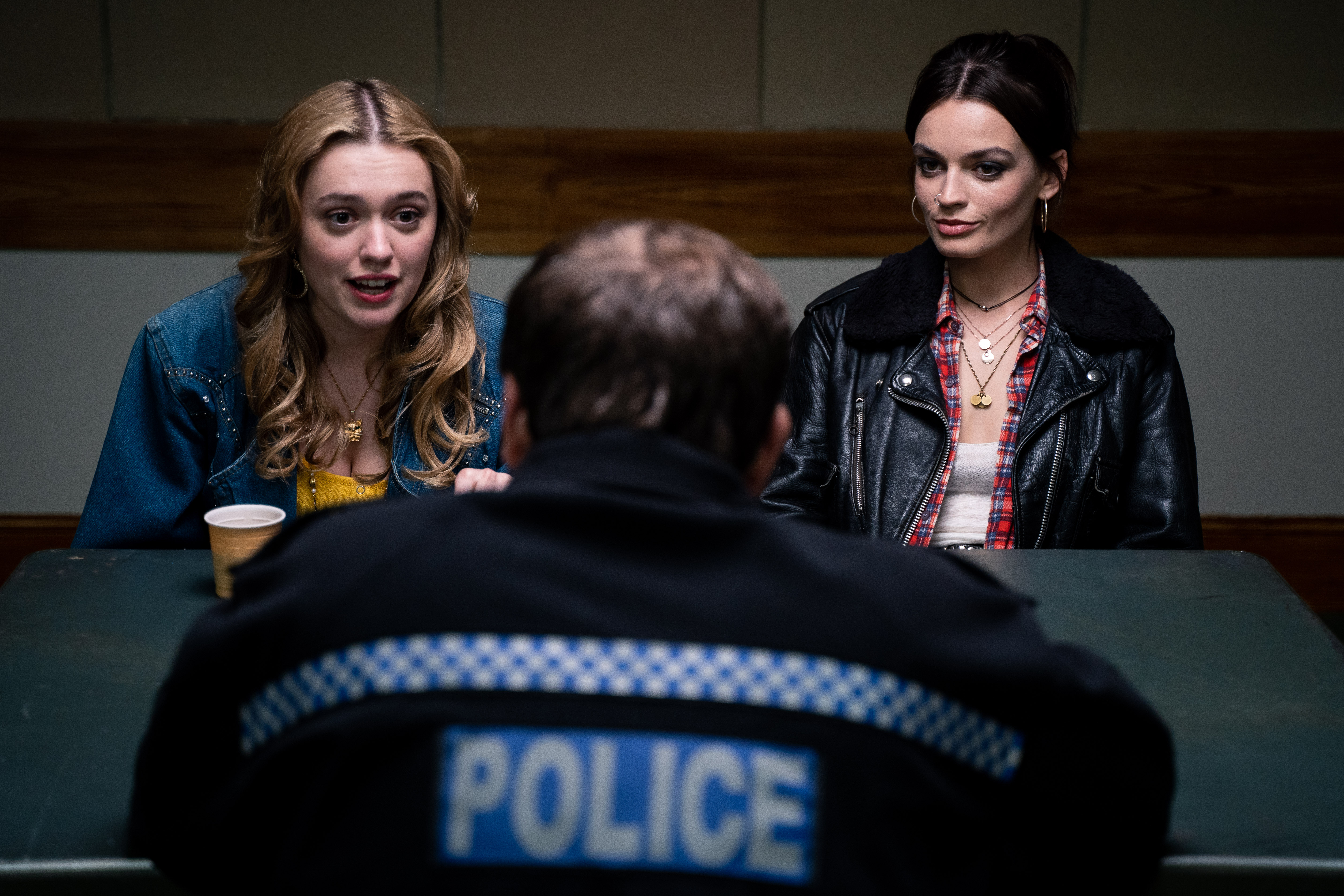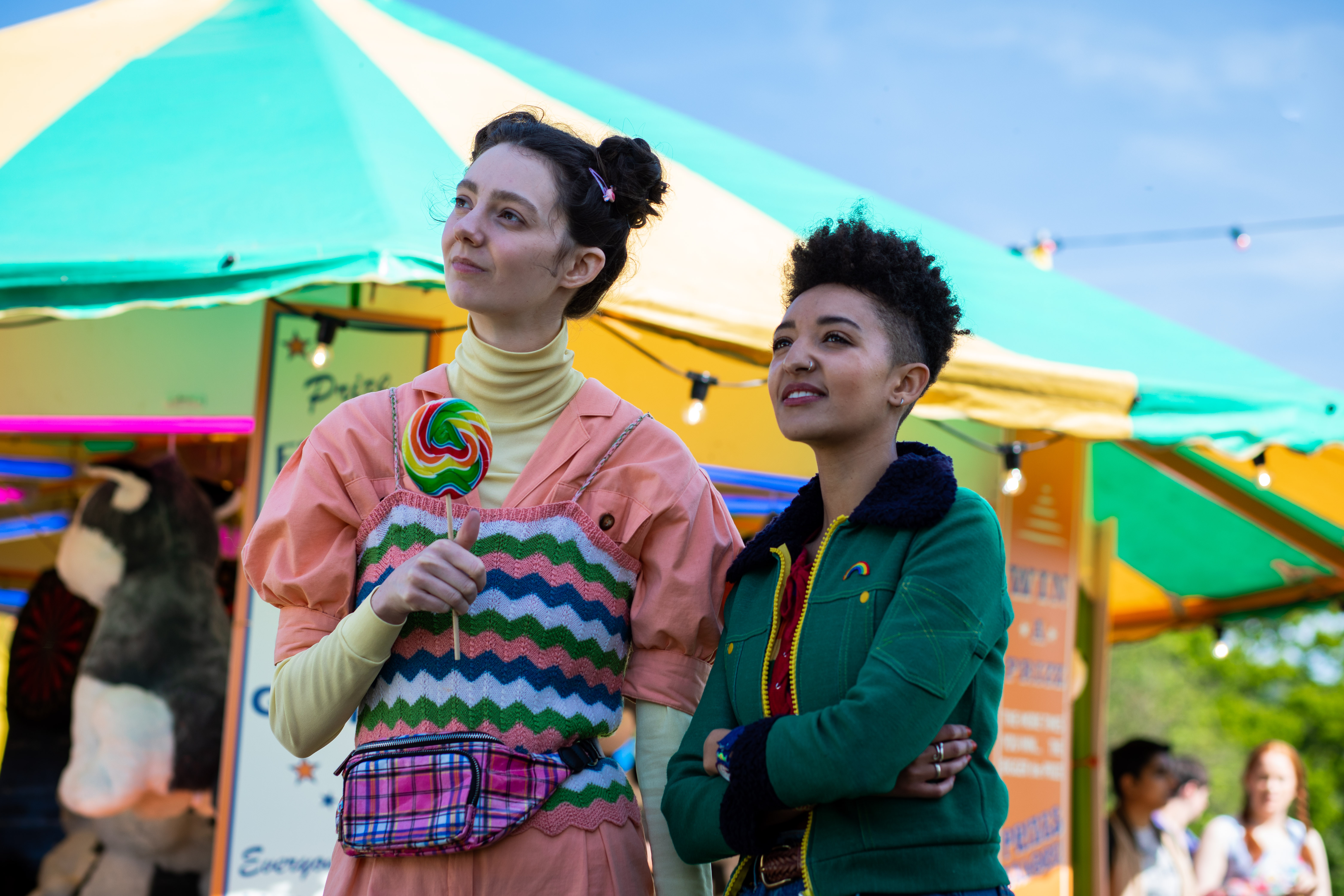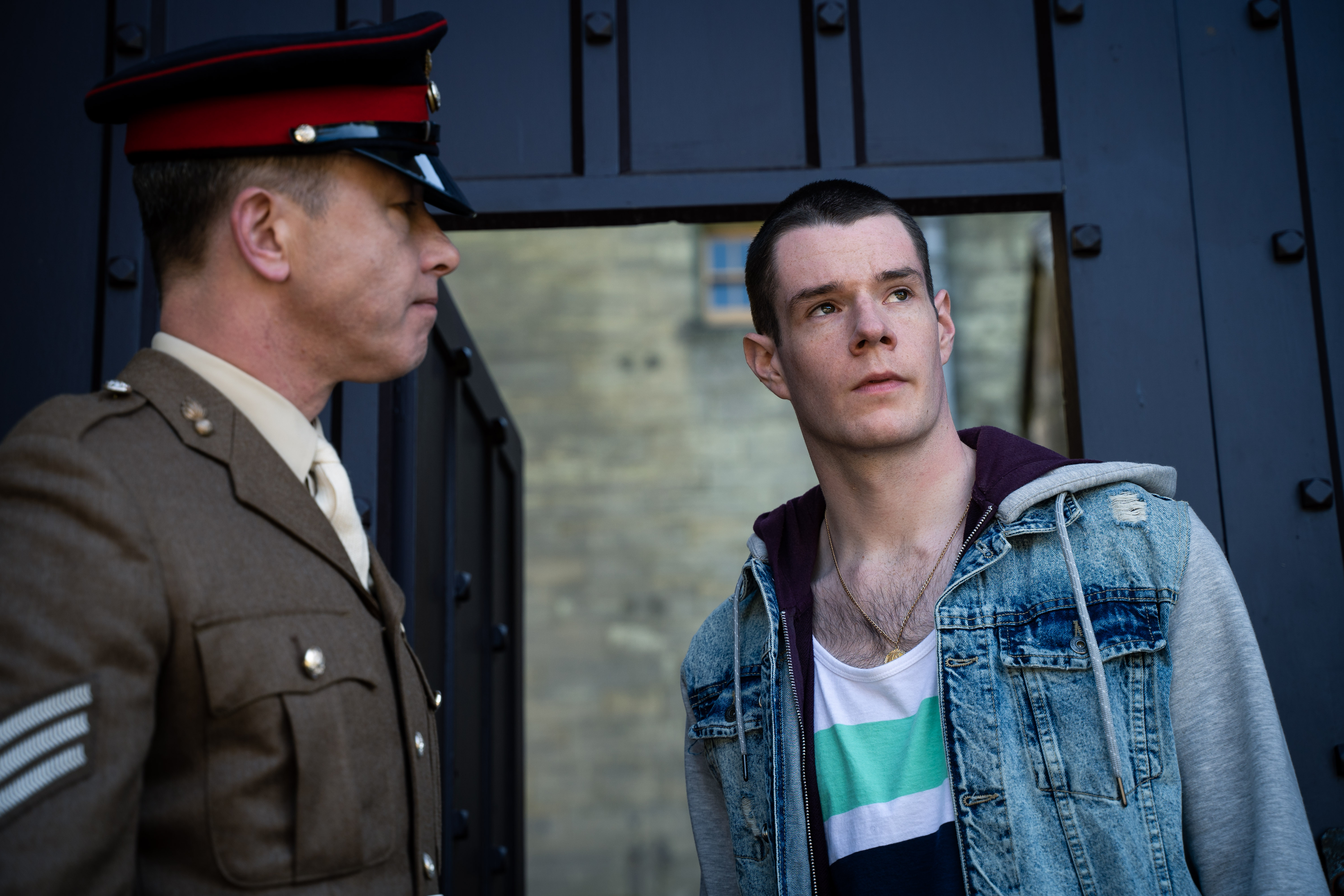 Sex Education Season 2 Cast
The creative team behind Season 1 will remain in place, with visionary Laurie Nunn returning as executive producer, joined in that capacity by Jamie Campbell, with Eleven continuing to produce.
Season 2 of Sex Education sees a lot of familiar faces returning, including—of course—Asa Butterfield and the glorious Gillian Anderson (The X-Files'). In the official synopsis for the sophomore season, Netflix tells us:
In season 2, as a late bloomer Otis [Butterfield] must master his newly discovered sexual urges in order to progress with his girlfriend Ola whilst also dealing with his now strained relationship with Maeve. Meanwhile, Moordale Secondary is in the throes of a Chlamydia outbreak, highlighting the need for better sex education at the school and new kids come to town who will challenge the status quo.
They get more specific with character details, saying:
"Maeve and Aimee's (Aimee Lou Wood) BFF relationship is stronger than ever since Aimee ditched 'the Untouchables'."
"Eric (Ncuti Gatwa) notices his new-found self-confidence attracting unfamiliar kinds of attention."
"Jean and Jakob's (Mikael Persbrandt) relationship is discovered and they have to learn how to operate as a blended family."
"Adam (Connor Swindells) is at military school, still conflicted by his feelings for Eric."
"Lily (Tanya Reynolds) has hit pause on her sexual endeavours to focus on her creative talents and finds a new found friend in Ola (Patricia Allison)."
"Jackson (Kedar Willaims-Stirling) is forced to flex his mental rather than physical muscle and is still buckling under the pressure from his parents to succeed."
The cast also includes: Chaneil Kular (Informer), Simone Ashley (Broadchurch), Mimi Keene (Tolkien), Tanya Reynolds (Emma), Mikael Persbrandt (Invisible Heroes), Patricia Allison (Les Miserables), Jim Howick (Broadchurch), Rakhee Thakrar (Four Weddings and a Funeral), Samantha Spiro (Game of Thrones) and Alistair Petrie (Deep State).
More news on Sex Education Season 2 as we get it.
Joseph Baxter is a contributor for Den of Geek and Syfy Wire. You can find his work here. Follow him on Twitter @josbaxter.