News
Sense8 Finale Date, Trailer, and Everything We Know
Saved from cancellation, cult Netflix series, Sense8, will receive some amount of closure when its finale airs in June.
Back in June of 2017 Netflix cancelled Sense8 and the fan outcry was immediate. Hashtags were started, campaigns mounted, and Netflix was bombarded with e-mails and calls. It's no surprise, since season two was left on such a major cliffhanger, that fans desperately wanted some kind of resolution. Lana Wachowski, one of the creators of Sense8, confirmed the ratings weren't there for Sense8 in its first two seasons but that fans made enough of an outcry that Netflix would at least give the creative team a way to wrap up the story. How much it wraps up the story is still up in the air, since the series was originally planned to last for five seasons. Hopefully Lana and the others give the series some sense of closure, since they barely got this special to happen. 
Then out of nowhere the Sense8 twitter posted that a two hour special would be released this year. We've got the trailer below.
Sense8 Finale Trailer
The Sense8 finale looks to be filled with the kind of heart and action we've come to expect from the series. It picks right up from where sense two ended with the team going to rescue Wolfgang.
We've also got the original teaser for the movie below.
It doesn't reveal too much but there's enough shots of the action being filmed that it looks like it'll be an amazing ride. Everyone is back and this whole movie is truly a love letter to the fans.
Sense8 Finale Release Date
Now we know that the film will be released on Netflix June 9th worldwide.
Check out the poster…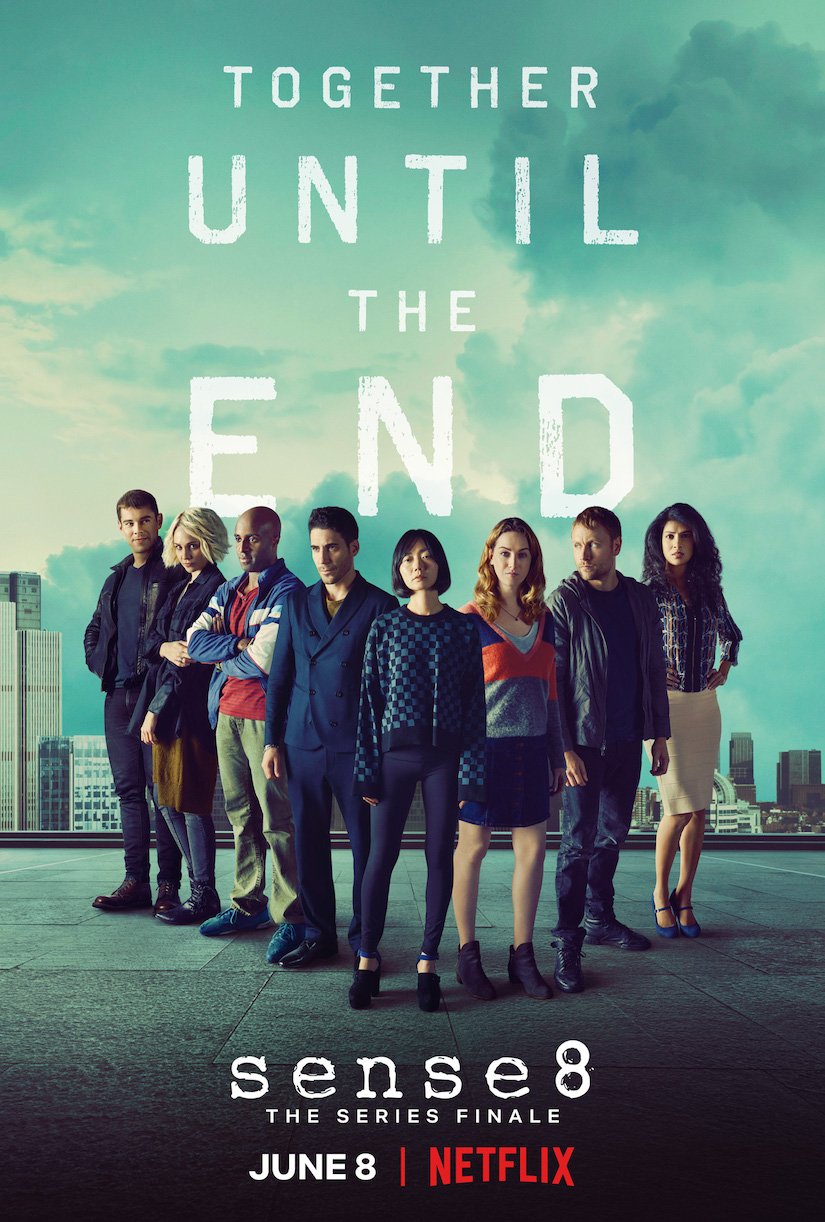 We are ready for the end. Stay tuned for more news on Sense8!
Oh my god does Shamus Kelley cry. He cries all the time. Follow him on Twitter!