News
Talented Mr. Ripley Series Adds Johnny Flynn to Cast
Production continues on Andrew Scott and Steve Zaillian's TV adaptation of The Talented Mr. Ripley, with Johnny Flynn joining.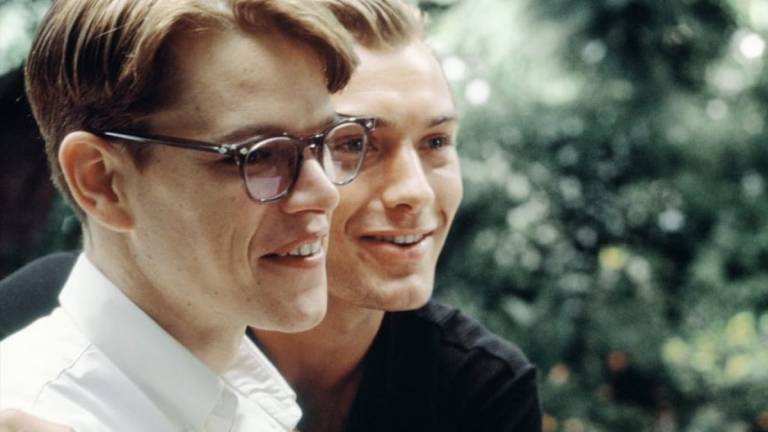 Murder on premium cable is about to become quite fashionable, old sport. At least it would appear so with Showtime partnering with screenwriter Steve Zaillian to bring Patricia Highmore's legendarily amoral protagonist to the small screen. Here's what you need to know about Ripley.
Ripley Cast
Johnny Flynn has just been cast as Dickie Greenleaf, across from Andrew Scott, in Ripley. It also might be a get for Showtime as Flynn is clearly on the upswing. Set to appear in this spring's Emma adaptation from Focus Features, he is coming off shooting Stardust, in which he plays a young David Bowie.
The series is of course led by Andrew Scott, who will play the resilient and clever Tom Ripley. The lead of the series, Tom finds a quick liking to the high life of the rich and bored, and will go to dubious means to stay there. It's a star-making role for Scott after winning numerous awards for his role as the "Hot Priest" on Fleabag. He also of course played Moriarty to great fanfare in Steven Moffat and Mark Gattis' Sherlock TV Series.
Ripley Story
The series, which will pull from all five of Highmore's novels, beginning with the familiar setup of The Talented Mr. Ripley: Tom Ripley (Scott) is etching out a feeble existence in early 1960s New York when a wealthy man sends him to Italy to retrieve his wayward son, Dickie Greenleaf (Flynn). Dickie is floating on his trust fund, one sail boat expedition at a time, as an ex-pat when Tom comes to deliver a message… and then stays to be enamored by Dickie's lifestyle. Already pretending to be an old classmate, Tom begins assuming many of Dickie's characteristics. That is the first step in deceit that will lead Tom down a path of grifter, fraud, and eventually serial killer.
Ripley Production
Showtime is partnering with Steven Zaillian for the project. Zaillian is attached to write and direct the entire first season. Previous credits include an Oscar win for his screenplay to Schindler's List. Zaillian's also been nominated for his scripts to Gangs of New York, Moneyball, and The Irishman. Having also worked on American Gangster, Hannibal, and The Girl with the Dragon Tattoo, this will be Zaillian's second foray into television after The Night Of.
The first greenlit season is expected to be eight episodes, for which Andrew Scott is also a producer. The series will be pulling from the totality of The Talented Mr. Ripley, Ripley Under Ground, Ripley's Game, The Boy Who Followed Ripley, and Ripley Underwater.
The first novel was adapted by Anthony Minghella in 1999 and starred Matt Damon as the talented good fellow.
David Crow is the Film Section Editor at Den of Geek. He's also a member of the Online Film Critics Society. Read more of his work here. You can follow him on Twitter @DCrowsNest.