Reviews
Ramy Season 2 Review (Spoiler-Free)
With added star power and a darker tone, Ramy Season 2 is one of the freshest, thought-provoking comedies currently streaming.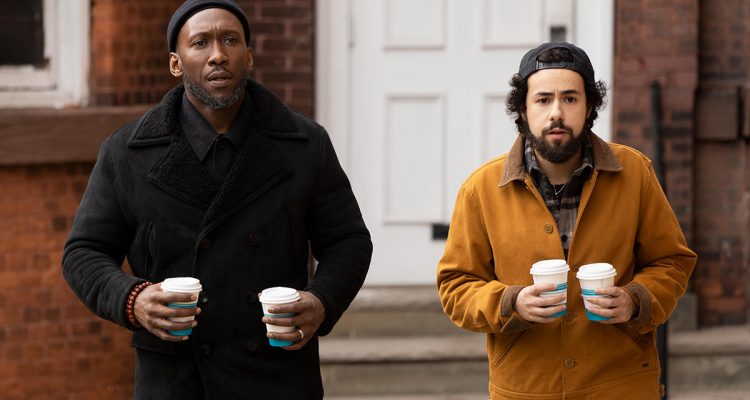 This RAMY review contains no spoilers and is based on all 10 episodes.
When Hulu's Ramy debuted in 2019, it won the audience award at SXSW for episodic premieres, netted creator/writer/star Ramy Youssef a Golden Globe for Best Actor in Television Series – Musical or Comedy, and garnered widespread critical acclaim. Still, while onstage accepting his award, Youssef joked "I know you guys haven't seen my show." So how do you get audiences to tune in to an autofiction about a first generation Egyptian-American caught between living a millennial lifestyle while maintaining his Muslim beliefs? Simple: you add Academy Award-winner and fellow American Muslim Mahershala Ali.
With added star power and a darker tone, Ramy Season 2 continues to offer a fresh perspective on tried and true sitcom beats while also focusing deeper on spirituality and how the pursuit of spirituality can sometimes be a selfish endeavor. The season picks up with Ramy back in the States after his trip to Egypt failed to result in enlightenment, still processing the shame he feels after participating in a taboo relationship with his cousin, Amani (Rosaline Elbay).
Ramy blames his addiction to porn and his predilection for premarital sex for his depression and he throws himself even deeper into his belief to conquer his problems. That leads Ramy to the Sufi Center, where he seeks the mentorship of the Sheikh (Ali). Ramy's white, recently converted friend urges him to seek a Bay'ah with the Sheikh, which he describes as "A spiritual contract bro, he gives it to students he thinks can follow him on the path. You get to be bound to him and he gets to be bound to you. It's beautiful, man. He can help you cleanse all your demons. He's got a direct connection to God."
It's immediately easy to see why Ramy is drawn to the Sheikh; he speaks softly, but with purpose and he radiates both warmth and wisdom. Unfortunately, Ramy plunges headfirst into this new spiritual relationship with the intense reckless abandon that he normally reserves for his romantic relationships. Youssef and Ali make great scene partners, with Ali's calm, collected demeanor serving as the perfect foil to Ramy's anxious, eager-to-please energy. Their dynamic is a wonderful addition to the show. Ramy's overenthusiasm not only rubs his family and friends the wrong way, as he flaunts his newfound righteousness in their faces, but it also brings unwanted conflict to the Sufi Center, negatively impacting the Sheik and his daughter Zainab (MaameYa Boafo).
The series is still able to deftly tackle a number of weighty topics, including PTSD, gender identity, and the sexual complications that people with disabilities face, among many others, while also educating under-informed Americans about Muslim specific traditions or issues, from the trivial (the dangers of the Evil Eye) to the significant (racism directed at black Muslims). Like the first season, the show utilizes character-focused episodes to great effect, particularly in installments centered on the secret life of Ramy's rude Uncle Naseem and on Ramy's father Farouk grappling with the American Dream and the demands of fatherhood.
Unfortunately, less successful are the outings dedicated to the women of Ramy's life. The episodes are not without their merits, particularly "They," which finds Ramy's mother Maysa confronting her own prejudices, but they do little to deepen our understanding of Maysa and Dena's inner lives in the way that was afforded to Uncle Naseem and Farouk. Worse is the treatment of Zainab, who is defined only by her belief and nothing else, and Amani, who we only view through Ramy's lens. The only criticism that was leveled against Ramy's first season was the shallow writing of its female characters, and that issue goes largely uncorrected in season two.
That said, Ramy is still one of the freshest, thought-provoking comedies of the streaming era and should be a priority watch when it debuts May 29th on Hulu. Like the end of Season 1, Ramy Season 2 coalesces in a finale so simultaneously revolting yet satisfying that audiences will be eager to dive into Ramy's next crisis of faith, no matter whether they believe the titular seeker to be worthy (or capable) of spiritual awakening or not.