News
Peter Pan TV Series The League of Pan in Development
Syfy will bring The League of Pan, about the further adventures of the Neverland crew.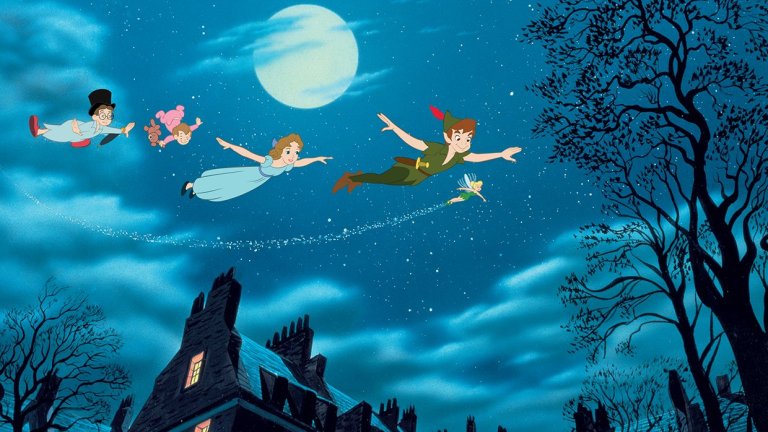 You can add The League of Pan to stories that try to put a modern spin on the timeless Peter Pan tale. Well, when we say "stories" the main one that always comes to mind is Steven Spielberg's surprisingly lifeless Hook, which saw a grown-up Peter Pan (Robin Williams) having forgotten his days as a flying eternal youth in favor of being a neglectful parent and generally joyless businessman. But I digress…we're not here to relitigate the relative merits of Hook, we're here to talk about a new Peter Pan TV series from Syfy.
Deadline says that The League of Pan "picks up with the fabled characters after ten years on the mainland. Now grown up and estranged, Wendy Darling and The Lost Boys must return to Neverland to face a new evil that threatens the very existence of the magical place they once called home, reigniting bitter rivalries and unearthing twisted secrets from their past. The series explores the painful truths of growing up and the realization that 'going home' is never quite as simple as you think."
The League of Pan is a limited series from showrunner Brian McCauley Johnson, who has been involved with two prior Peter Pan projects that never made it to screen (one in 2012 and one in 2014, with Andrew Miller, both for Fox). No other details are currently available, but if this is going to Syfy, we could do a lot worse than hope for the kind of aesthetic that Fillory has on their endlessly successful The Magicians series. 
"The stories of Peter Pan, The Lost Boys and the Darlings have provided us with epic tales of gallantries and escapism for generations," said Bill McGoldrick, President, Original Content, NBCUniversal Entertainment Networks and Direct-to-Consumer in a statement (via Deadline). "Now, Syfy is developing an original take on the classic, setting the limited series in uncharted lands, making for new adventures and showcasing these characters like you've never see them before."