Features
People Magazine Investigates: Cults Producers Remember Alamo
The producers of People Magazine Investigates: Cults explain how anyone can get caught up in the dark side of faith.
Love thy neighbor. Turn the other cheek. He who lives by the sword dies by the sword. These concepts get lost in a heady mix of narcissism and paranoia when spiritual seekers get pulled in by charismatic people of god. People Magazine Investigates: Cults, which runs on Investigation Discovery, looks at the personal stories behind the shocking headlines, told by the survivors themselves.
Jonestown's revolutionary suicide planner Rev Jim Jones proclaimed "If we can't live in peace let's die in peace" as he force fed Kool-Aid laced with cyanide to children to fulfill his own apocalyptic predictions. Jones founded the People's Temple in the late 50's, with an eye toward Christian charity.
The Word of Life Church was a Bible study group until Pastor Jerry Irwin died and his daughter Tiffanie established her impenetrable rule. Yahweh Ben Yahweh ruled his followers with terror and violence that left 14 dead. Deborah and Jim Green started a spiritual movement based on love and peace before they took up arms in the Army for God blowing up abortion clinics. The Nuwaubian Nation of Moors cult leader Dwight York's alien DNA may have given him the powers to destroy.
Evangelical child abuser Tony Alamo died in prison at age 82. But his followers still worship him. Alamo was born Bernie Lazar Hoffman. He and his wife legally changed their names to Tony and Susan Alamo after they married in Las Vegas in 1966. He was forerunner to televangelists. His Jesus Freaks would give him their possessions and perpetuate the preacher's fire and brimstone version of Pentecostalism.
You might remember the Alamo jackets, highly decorated renderings of superstars like Elvis Presley. They pulled in millions of dollars for the apocalyptic ministry. Michael Jackson wore a black leather Alamo original on the cover of his Bad album.
Susan died from cancer in 1982. Her body was kept in a room while Alamo's followers kept vigil, praying for months for a resurrection. Alamo blamed them when she didn't come back to life. Her body was buried on the ministry's compound in Dyer, Ark., but was dug up in 1991, when federal marshals threatened to seize the property to satisfy a court judgment. Law enforcement found the concrete crypt smashed open and Susan Alamo's coffin gone. An 11-year-old boy told police he was paddled 140 times by four men on orders from Alamo in 1988.
"Consent is puberty," Alamo told AP in September 2008, right before federal agents raided the Tony Alamo Christian Ministries in Fouke, Arkansas, on suspected child abuse and pornography claims. The minster began taking multiple wives, including a 15-year-old girl in 1994. Five women testified they were "married" to him in secret ceremonies at his compound when they were minors. One was 8 years old. A judge sentenced him to the maximum 175 years in prison.
Executive producers Greg Henry, who is Co-President of Lucky 8, and Mike Sheridan for the series People Magazine Investigates: Cults spoke with Den of Geek about blind worship, power-crazed cult leaders and brutal rituals.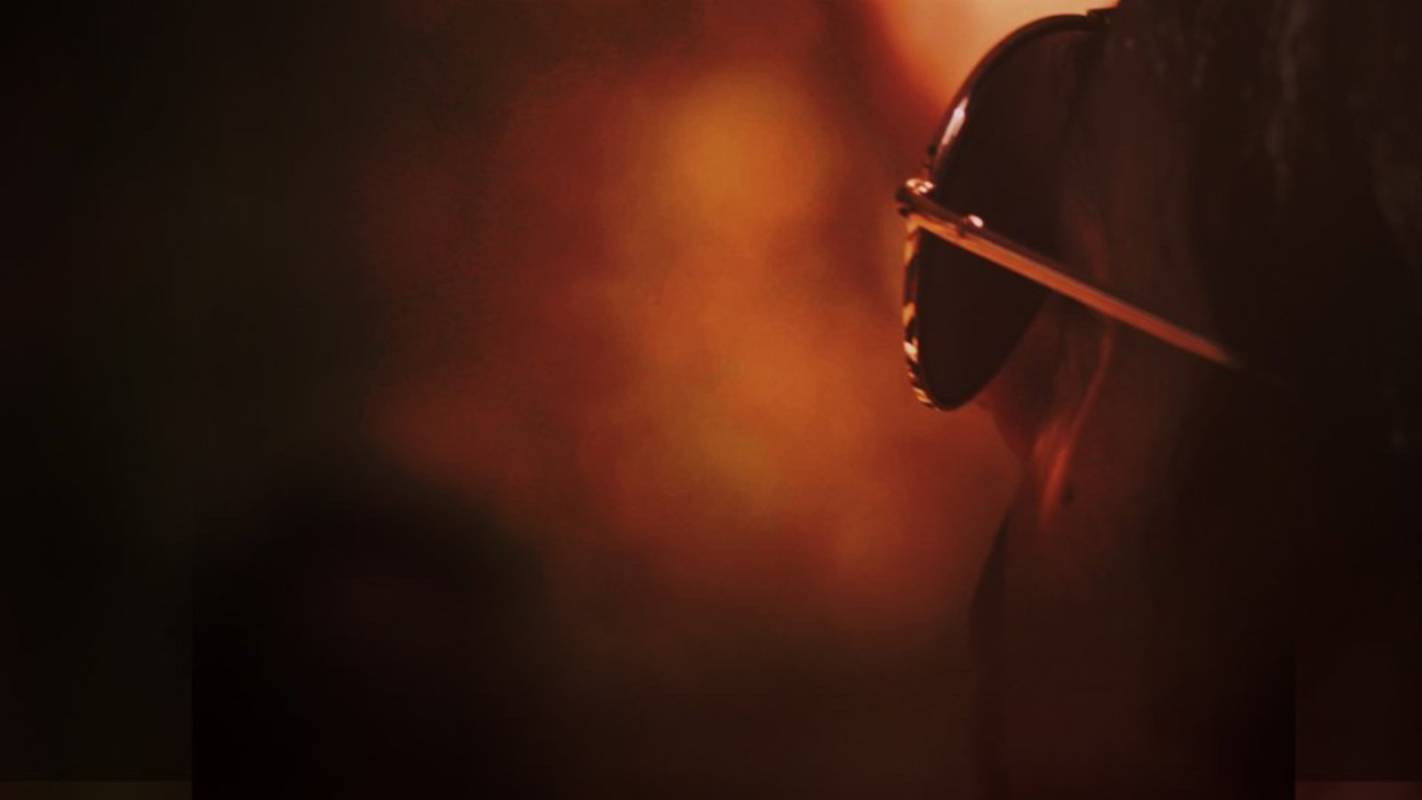 Den of Geek: I saw the first two episodes, Tony Alamo and Jonestown. First of all, I do not know it was pronounced Alamo until I heard it out loud. I'd only seen it print, I guess. Anyway, they're very, very different stories, how did you choose these particular cults?
Greg Henry: Our collaboration with People Magazine on this has been a really vital, robust collaboration. And, most if not all are stories that People magazine both reported on in the past and continues to actively report on. That's one of the things that makes the series and the collaboration so special. These are stories where we could really bring in the expertise of People but, then also bring in these incredible survival stories, some which haven't been told before. So, this first season is really standing side by side with People on these stories that we feel have a new entry point that maybe you haven't heard before but also had that deep recording backing of People magazine.
What resources do you have from People that other shows on ID might not have only because of the length that they've been doing this?
Greg Henry: I don't know that I can speak directly to some of the other shows on ID but Michael if you want to talk in terms of you know what the resources that we got which were vast, really.
Mike Sheridan: Yeah, these reporters and editors had direct experience, working on stories writings stories, reporting, meeting people, survivors, in these cults and in others. They were a tremendous resource for research and contacts when we went out kind of brainstorming which organizations were we going to profile, and then who were the survivors that we wanted to talk to? They were extremely helpful and were usually a liaison between us and them.
You're combining headlines with some very personal stories, where do the interview subjects come from? What kind of vetting do you put them through?
Mike Sheridan: Really, it was working with the People editors and reporters, giving them a call, talking with the subjects, making sure that we have multiple sources that establish that they are who they are and they did experience what we thought they went through. So it was over time. It wasn't just one conversation.Pretty much in every episode there's some legal justice or law enforcement aspect to it. So the law enforcement also knew who these people were so, we always felt very comfortable in picking and choosing the survivors that we were highlighting.
The on-camera interviews were sometimes very painful. Who was the person-who's actually asking the questions?
Mike Sheridan: It was a combination of the Lucky 8 producers and some of the People magazine reporters, but mainly it was our producers from Lucky 8 who were going out and talking with them one on one. Regarding building a level of trust so that when we did get together, I mean obviously they were very open to share these extremely emotional and traumatic stories with us. And we also tried to create an environment when we did the interviews, that was intimate and serious.
Early on, Greg even consulted a psychologist in trying to figure out how we deal with someone who has gone through something this emotional and so we went to the psychologist and came up with a list of do's and don'ts when interviewing and looking for signs if we needed to take a break. And just relating to them one on one as human beings where this could happen to almost anyone, this could be you, this could be me. This isn't someone who deserved this abuse or is dumber than anyone else.
Greg Henry: I think also you'll see in those interviews that we made a very deliberate choice to have our survivors looking straight in the camera and looking right down the barrel of the lens and that was really a choice that we made together because we really wanted the audience to fully connect with these survivors, and so when you ask who did the interviews, just to get back to Michaels' point, each and every survivor relationship was with one of our producers, and those producers cultivated relationships so that this interview time could become a safe space to really talk and share some of the worst moments in these folks' lives at times.
Okay, one more overview question because you were talking about how this could be you to most people that are watching it. American Horror Story's last season was on cults, the documentary on the Rajneesh cult, Wild, Wild Country, was huge for Netflix. Why are cults so hot right now?
Greg Henry: The subject is popular because, I think, we are at a moment now where we're sort of searching for meaning yet again as people around the country no matter where you fall, and I do think these stories of people who get wrapped up in very charismatic leaders is something that I think for a viewer, it's always "Would I have fallen? Would I fall into that?"
And I think that, maybe not just now, but it is always kind of a universal. When we do other shows like 60 Days In, where we send people into a jail, I think the viewers watching want to figure out "how would I react to this situation?" So the cult story is really a litmus test for, "what would I do in that situation?" Because I think as we got into retelling these stories, more often than not, unless somebody was born into it, there were often stories that were just sort of like, "I was looking for something and I met this charismatic group and I was at a moment where I was open to falling." So that viewing experience of what would I do, in that situation, for me is the thing that we really thought about from the start of the show but I think it's also the thing that draws viewers in.
Mike Sheridan: I agree 100% with what Greg was saying. We've talked with several of the survivors and one of them, I think it was Ben Risha, who said you don't go into a cult thinking "I'm going to join a cult." There's some reason, there's something that draws you early on. I mean many of these people as Greg was saying were seekers, they're searching for something.
They actually want to do something positive with their lives and many of them would say they were at a vulnerable point in their lives and that can be something as simple as they were on drugs or unemployed. But it could also be spiritually. They were at a point in their lives where they really wanted to be part of a bigger community and now all of a sudden they see someone who they connect with, like in one of our other stories there's a woman in the Nuwaubian episode, Ruby Garnett, she was an African-American woman who grew up in Queens. There was a racial incident when she was four in a grocery store, two white women kind of penning her in and she couldn't find her mom and this stuck with her. She grew up Christian and then all of a sudden she sees this person who's in these white garbs and is preaching about black empowerment and she's drawn to it, everything for her kind of made sense at the moment. And that kind of led her on along the way, finding this other community that accepted her.
Do you think she was more drawn to the political, or to the religious?
Mike Sheridan: A little bit of both. Because you know, she really was looking for something. She was asking those big questions, you know, those meaning of life questions. And when she found this charismatic leader she really believed that he was the messiah. And people would talk about the various things that he would do, like heal people, which would prove this. And I think once they're in it, your entire life becomes that community. You become cut off from your family, and now you're rationalizing as maybe you start to see things are really going south, you think "well there must be a bigger reason for this, that I'm not seeing." Because there's a messiah, there's a prophet, and so there is this rationalization until that final turning point. I think that's what we were hitting on in each of the episodes with the survivors: what was that one moment where all of a sudden it just clicked and they said "You know what? This is wrong and I'm getting out." It's those tales of the escape in each of these episodes that's also fascinating. You know, what was that one turning point that made you realize, this guy's a fraud?
Why do cult leaders like Tony Alamo and Reverend Jones get rockstar parking?
Mike Sheridan: Can you repeat that? Did you say rockstar parking?
Yeah it was a short cut since most come from charismatic churches-
Mike Sheridan: Yeah, I mean, I think you're right. I think there is something to that about being rock stars. I mean take a look at some of the people, I mean obviously the one that everyone kind of knows or has heard of, is Jim Jones, an extremely charismatic guy. A lot of people don't know that early on he was like a socialist, and almost progressive in some ways like calling for an end to capitalism and he had a very racially diverse congregation and so people liked that about him.
He seemed approachable, he seemed like he wanted to do right with the world and that's what initially drew them to him. I think people are always kind of fascinated and, if they're at that moment of their lives where they're seeking something, it's nice to think that there's one person out there who has the answers.
How does someone go from being an idealist to becoming someone like Sharon Amos, who slit her own kids' throats? How does one get that far into the person's mind set?
Mike Sheridan: Yeah, God. I know that's-that is … I mean that's a great question. Where in your life are you? You go down that road that you're in this one moment. You're not hearing other voices to tell you this isn't right. So I think you get caught up in that little world. And obviously that's where she was when she did that.
Greg Henry: [Referencing one of Alamo's victims] Amy Eddy's mother thought it would be a privilege to be married to him. That's what she told her daughtre. And so she followed him and now Amy Eddy is born into this and here she is at 14 years old thinking that this guy is as close to God as you can get, and she becomes a child bride to this 60 year old. And Amy was lucky enough to get out, Tony abused her physically, mentally. She was able to escape but while we were interviewing her, she broke down because her mom, even now that Tony died, still believes that Tony is a prophet, and that he's someone special. And so her wish was that her mom would wake up.
In that episode you also talked to Pebbles Rodriguez who was told not to tell her mother because she'd burn in hell, but told Amy about the dream and regretted it immediately. How do people in cults ever trust anyone again?
Mike Sheridan: I think each and every one of them has had a process, afterwards and they're still going through it. For the Alamo episode, Ben Risha, Amy and Pebbles all got together. Ben had never met the other two before and they're all sitting there sharing stories. And Ben is a complete success story where he went through years and years of therapy, and still does, to handle this. Ruby Garnett from the Nuwaubian nation, she said she wouldn't even say the word cult, it took her forever to admit that, to say that word and to admit that she was in an organization like that.
And she couldn't communicate with people, she couldn't trust people, and so now it's you know, each of them has their own path of trying to rebuild their lives. I mean there's a horrible thing particularly for these child brides at 12 or 14 to have their childhood, their lives really taken away from them by this monster.
Do you think Tony Alamo would've developed into such a monster if Susan Alamo hadn't died?
Mike Sheridan: It's a good question. He definitely did but would he have? His background certainly suggests that he was always a bit of a charlatan and he was always looking for an angle on people, but Susan definitely seemed to keep him in check. I think even while she was alive though, I think there were reports of physical abuse, and signs that he wasn't very stable.
After she died they talked about how they expected her to be resurrected, so when she didn't and he blamed it on followers, what kind of effect does that have on the groups' high of mind? The cult, the regular members, the people that are following?
Mike Sheridan: So when Susan didn't resurrect, which by the way I think they kept her body in a living room for several months, and when she didn't rise again, Tony turned it on his followers, he said it's your fault, you don't have enough faith. So that's what these cult leaders try to do. They don't show signs of weakness: "he's not wrong, it's you, it's you the follower, you don't have enough faith that she's coming back to life, and it's your fault."
And so they felt worse, kids would go there and be praying 24 hours a day and all of the followers would be praying 24 hours a day and they were all punished by Tony because she didn't rise again.
Mike Sheridan: It's a power and control dynamic.
So most of them go into it for the idealistic reasons, but then they went against abortion clinics, I haven't seen the episode yet but Christians are supposed turn the other cheek. Why does it turn violent so often?
Mike Sheridan: Yeah their real name was "Aggressive Christianity Missions Training Corps,"which is pretty fascinating. That right there should tell you something, the Aggressive Christianity. They did start out almost like hippies in a way. I think they were called Free Love or something like that, I'd have to look that up. But love was in their first name as an organization before they became the Aggressive Christianity Missions Training Corps.
And I think it's, you know, in the Word of Life episode, as well with Crystal Leonard and it's the same thing in the Army of God. People have certain interpretations, of the bible and of the New Testament. It could either be you could have a loving and forgiving God, or you can have a hateful, vengeful God. It really depends on your interpretation of it and you could quote scripture sort of any which way you want to, and I think that is also one of the fundamental dangers of these sects or you know, cults that end up having a literal interpretation of the bible where they will pick and choose whatever part of scripture they want to highlight to justify their ideology.
And so in Word Of Life Crystal Leonard the pastor, he was kind of a-
Cherry Irwin?
Mike Sheridan: The way he preached, yeah, it was like God was, you know, you better fear God, or you're going to be in trouble. And they had hoped when he died and passed on that his daughter would be different, but she wasn't.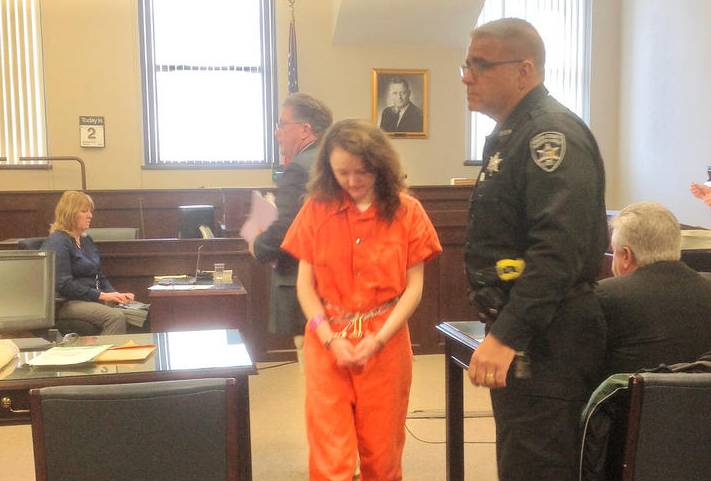 How did Tiffanie grow it from a Bible study group to an abusive cult?
Mike Sheridan: Yeah, that one happened pretty recently. That was in upstate New York, and Tiffanie took over for her father and she would have these eight, 15 hour sessions where she would just sit up there and preach how she thought the Bible should be interpreted and what you should do as a Christian. Crystal has left by that point, but her father, stepmother and step brothers all continued to attend and the father truly believed that Tiffanie had this gift and was also like a messenger of God.
Ultimately when Tiffanie under sort of a power move suggested that his sons were abusing other family members, Tiffanie ordered the boys to be beaten, and even the father stood there and watched them get beat and he actually ended up doing it himself. He ended up beating his sons as well and then one of them died because of the severity of it.
So how did they get that far?
Mike Sheridan: They called them counseling sessions, because they were doing something wrong. They were doing something that Tiffanie deemed to be wrong, and she could just essentially make anything up that she wanted to. It was all about control.
So it was very overt brain washing then?
Mike Sheridan: Yes.
Actually let me get back to the thing I was going to go into earlier, tell me a little about revolutionary suicide from the Jonestown episode?
Mike Sheridan: I think one of our survivors has a quote: It wasn't revolutionary suicide, it was murder. That's what it was. Jim Jones was addicted to drugs. He was paranoid. This was taking over his life and he decided, in the most horrible, selfish way, to take everyone with him. I mean that's what he was calling it right, that was his term, revolutionary suicide.
Yes.
Mike Sheridan: And maybe some of the followers truly felt that way, but my guess, and from talking to the survivors, and other people, is that the vast majority of those people were murdered, they were forced to, you know, kids. It's horrible. The producer who worked on this found this really incredible audio of Jim Jones in his last days and he's asking for the kids to be brought up first. So that they can be injected or be made to drink the poison.There was an old woman who says to him, we don't have to do this. Suicide isn't the way, let's fight our aggressors, if that's what you're saying if you're saying everyone is-the world is against us, we're willing to fight, we're willing to go out there and not kill ourselves. You know, give these kids … they deserve a chance. But Jim Jones was way too far gone to listen to any of that.
They were already becoming militarized before the shootings on the air field, how come they're not giving off warning signals? He was busted by the IRS, but what how does it get this far, as opposed to someone like David Koresh where the actual violence was triggered by the police intervention?
Mike Sheridan: Yeah I mean,the Nuwaubian nation is one that is completely irrational and outlandish, the leader started to take aspects of all religions, whatever worked, you know from Egyptians, native Americans, extraterrestrials, whatever worked and you sit there and ask survivors like Ruby Garnett: Why didn't you leave? And besides not having anywhere to go, she said it made sense at the moment.
It's hard. I think any of us can relate to that in a way, when you were in something that it's one of those, you had to be there. This is extreme, these are extreme examples obviously but to them, with the blinders on, being kept from any sort of outside communication, they're truly believing maybe after time right, that this person has special powers, is a prophet of God in some way. I don't think they all of a sudden change it all at once, necessarily. But it's these little things that "okay, well he did this and now this next one I guess, kind of makes sense" and it just keeps moving forward that way.
I understand what you're saying with Koresh, but yes, there are those red flags, there are definitely those red flags but then they start thinking where do I have to go? I don't have anyone else. This is my family now.
The leaders themselves, Yahweh Ben Yahweh, Dwight York, Jones, what do they have in common? Is there a particular, is there a diagnosis in psychology that would fit all of them?
Mike Sheridan: I mean they certainly all have a God complex, right? I think most of them. And when they realize that people are following them it just feeds that even more. And they want to take more and for at least all the male leaders, there's typically, except in Jonestown I want to say and … possibly the Army of God, although that's still being determined, there is some sort of sexual abuse and exploitation involved in it as well. Sometimes there's polygamy, with Alamo and Yahweh Ben Yahweh, with the Nuwaubian nation of Moors there's polygamy there, so you have these people who think that everyone else is just to serve them.
So in the case of like the polygamy or the age of consent, when Pebbles Rodriguez was talking about the fear of Hell her mother would go if she told her mother about Alamo, does the Bible do most of the work for them?
Mike Sheridan: Yeah, going back to what I was saying before, I truly do believe these guys can use any bit of text, even out of context to justify, and sometimes they would make verses up. It could be the Qur'an or it could be in the bible, and if the followers don't look it up, then certainly … he must be right, he's the expert on all of this. And in some cases if it's not in one of the mainstream texts, mainstream religious texts, make up your own. That's what Dwight York did. He just made up his own version of the bible that people would have to follow, and that's how he justified things.
You said something before about one of them using UFOs. I didn't see the episode yet, which one used UFOs?
Mike Sheridan: Yeah, that is in the Nuwaubian Nation of Moors, so that's Dwight York. He tried everything. That's what I'm referencing when talking about creating your own scripture, that's what he did. He essentially was saying he was descended from some extraterrestrial at some point. So it had something to do with that.
Please tell me a little bit about Yahweh Ben Yahweh because we haven't touched on him at all in this.
Mike Sheridan: Yahweh Ben Yahweh also started, and maybe in some of the same ways as Dwight York, as being a symbol of power. I think relating to African Americans in a way and speaking to them in a way that empowered them and gave them the confidence to believe in themselves I think he started in Miami. As time went on, he evolved. He changed names a couple of times, where he finally like revealed himself one day as Yahweh Ben Yahweh, God, son of God and that he is the figure. He is the one that everyone's been talking about.
So this happened over time as he built his following and he too, he would require a lot of very strict discipline among his followers and it was very segregated, male and female, he had guards who would put down anyone, and violently, who would try to dispute whatever Yahweh Ben Yahweh was saying and ultimately that's what did him in. They would take over communities and in one incident they took over a whole bunch of buildings and kicked all of the tenants out, one of the tenants didn't want to leave and he ended up dead the next day. So Yahweh Ben Yahweh kind of ruled with an iron fist and intimidation.
Okay and my last question, do you think you're going to burn in Hell for all this?
Mike Sheridan: No! I think I get a check mark for this. I think like a lot of us, I was a seeker, a searcher. Growing up, you need to know that there's always going to be people out there who try to take advantage of you. And you need to question, you need to constantly question. Not only yourself and your faith, but the motivations of others as to what they're trying to get out of all of this. Hopefully for some people all of a sudden that red flag will go off, "Huh, why can't I speak to my mother or sister anymore, why are they keeping me in this room? Something bad is happening here." Hopefully, it's exposing and helping people out there.
People Magazine Investigates: Cults premieres on Monday, June 4 at 9 p.m. on Investigation Discovery.
Culture Editor Tony Sokol cut his teeth on the wire services and also wrote and produced New York City's Vampyr Theatre and the rock opera AssassiNation: We Killed JFK. Read more of his work here or find him on Twitter @tsokol.