News
Ozark Season 4 Filming Start Date Set as Jason Bateman Prepares "for the Worst"
"We're getting it as safe as we possibly can. I want to prepare for the worst but expect the best," said Bateman, as he admits he probably won't direct any Season 4 episodes of Ozark.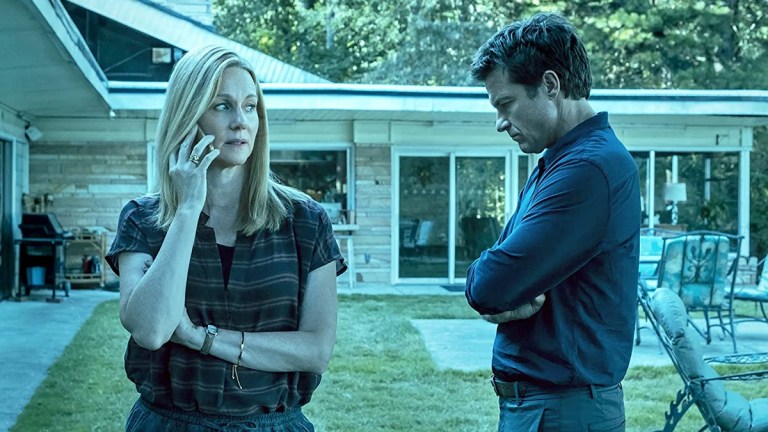 Jason Bateman has confirmed that Ozark's fourth and final season is gearing up to start production in November. The critically acclaimed Netflix drama's final run will be released in two blocks of seven episodes on the streaming service, hopefully in the second half of 2021.
Bateman leads the cast of the series – which was created for Netflix by Bill Dubuque and Mark Williams – as patriarch Marty Byrde, and follows the Byrde family's relocation to deep Missouri, where they become entangled with local criminals.
"We're going to start [filming] November 9," Bateman confirmed in a new interview with IndieWire. "Everything is moving well toward that, and we're very confident in the guidelines and protocols we're going to be following. We've got tons of consultants, [and] we're learning a lot from other productions."
Despite some strong confidence in the safety guidelines that the Ozark crew will be following, Bateman explained that filming on Ozark Season 4 will be understandably precarious.
"I'll bet you we get a positive [test result] every week down there, so it's going to be challenging," he said. "You're effectively starting up a school, and look at the infections that are starting up at schools down there — they just had to shut a bunch down. [Sometimes] we've got 60 or 70 people on stage, [and] sometimes [we're] in a very small location. You've got ad hoc air conditioning tubes and vents going in there, pushing air. Every one of those crew members is going home every night to families that are not having to follow a strict quarantine. […] So chances are high that we're going to have some virus come through our set — often."
Nevertheless, he said "We're prepared for all of that. It will be disruptive, but these people, we've got to get back to work. We're getting it as safe as we possibly can. I want to prepare for the worst but expect the best."
Bateman also revealed that Season 4 could end up bucking tradition. The star would usually want to direct a couple of the season's episodes, but he conceded that it might not be possible for him to step behind the camera to direct this time.
"As normal, I was going to do the first two episodes, but as we were looking through the protocols, the guidelines, all the complications with COVID, [and] the producer side of me made me think it's just not responsible to have one of the actors direct the first two, given that we're still going to be getting our perimeter safe," he said. "Because if one of the actors gets sick, we all have to go home for weeks. If one of the crew members gets sick — while I'm making sure their salary is protected while they're in quarantine — we can hire a replacement. So it just didn't seem smart for me to [direct] the first two [episodes]."
Looking ahead to filming the second part of Season 4 next year, Bateman said he isn't sure if he'll be able to helm any of those final episodes, either.
"Atlanta is just raging with the virus right now," he noted, later adding "It's breaking my heart. I love directing that show, but it just didn't make any sense to start out the season like that."
Netflix has not yet set a release date for Ozark Season 4, but we'll bring you more news when we get it.