Reviews
Only Murders in the Building Season 2 Episode 3 Review: The Last Day of Bunny Folger
Only Murders in the Building season 2 takes on the perspective of its victim in a welcome change of pace.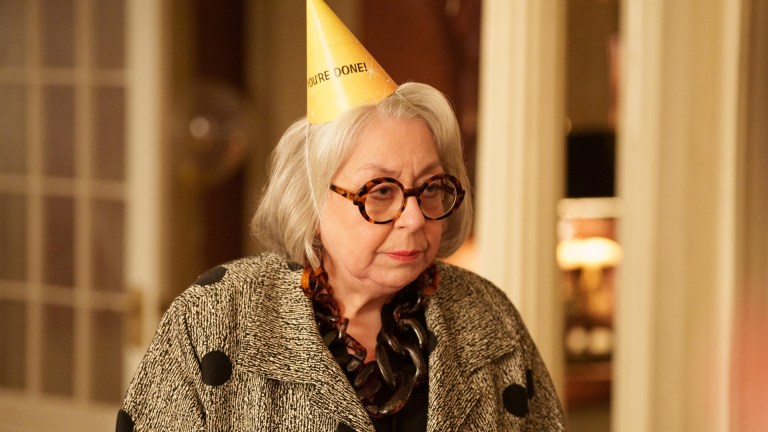 This Only Murders in the Building review contains spoilers.
Only Murders in the Building Season 2 Episode 3
Perspective is one of the most important factors in how we tell stories. Watching The Sopranos or Breaking Bad from the perspective of the side characters instead of Tony Soprano or Walter White would have made each of these shows take on an entirely different meaning. These anti-heroes would have become villains, and antagonists come to be seen in a contrary light.
Only Murders in the Building understands that perspective is especially important to its storytelling. Theo Dimas (James Caverly) got an episode told through his eyes in the first season, a high point for the show that gave the audience a way for a deaf character to shed some light on the murder investigation. Theo ended up being only a small part of the mystery's final outcome, but it was a brilliant way for us to think about what was happening in the lives of the suspects outside of what Charles, Mabel, and Oliver could see.
The show takes a similar approach in this week's affairs when we get to live out the final day of Bunny Folger's life right alongside her. The eerie part of the narrative is obviously that we know her demise is close, but she thinks the day is important for an entirely different reason. Bunny plans to retire and give the keys to the Arconia to Nina Lin (Christine Ko), a woman who resident gossiper Howard (Michael Cyril Creighton) says is an even bigger bitch than Bunny.
But what makes Nina such a central figure besides this one-off claim from Howard? We know that she does actually get the job after Bunny was murdered, but the fact that she was already in line to get the position regardless of Bunny's fate points to an obvious assumption: Nina just might be the prime suspect in the killing of her former mentor.
If Bunny was going to retire, why would Nina have to whack her to take the throne? Because as Bunny lives out her personal finale, she gets more and more melancholy about the prospects of giving up her power. The Arconia means a lot to Bunny. It's been in her family for decades, and seeing someone else get to make the decisions for the building's residents is something that she just can't imagine relinquishing.
And while Charles, Mabel, Oliver, and everyone else in the apartment made off-the-cuff remarks about Bunny's personality throughout the first season, that simple change of perspective that we talked about before gives us reason to believe that Bunny is actually not so bad after all. Her passion and loyalty to those she serves is misconstrued, much the same way a strict parent or a stern teacher is taken for granted.
This serves to connect the audience to the murder investigation on a deeper level. Now that we know what motivates Bunny, we can feel even worse about her life being cut short. This is vital to adding layers to the show, and it's something other programs might have a hard time pulling off if they tried doing the same thing. Unless approached extremely carefully, true crime podcasts in real life are inherently insensitive to the victim's life.
Only Murders in the Building has done a fantastic job at recognizing this through satirical humor and by flipping traditional mystery genre tropes on their heads. Bringing Bunny to life with hardly any screentime from the three main characters is something that is both daring and risky, but the show manages to pull it off seamlessly.
The end of the episode fuses the two perspectives together when it's revealed that Bunny came to visit the main trio just moments before her death to give them some champagne. Remember that Charles, Mabel, and Oliver were celebrating the comeuppance of Jan (Amy Ryan) at this time in last season's finale. When the crew takes Bunny's gift and leaves her hanging outside, never thinking to invite her in to join the festivities, we see how thankless her job really was. The three immediately feel guilty when they hear her cries of depression outside their door, a moment that is punctuated with one of Martin Short's funniest lines of the series so far ("Wow! Did not peg Bunny for a wailer.")
Even though we knew our main cast members weren't the ones who killed Bunny, this scene is important to get them off the schnide with absolute certainty. It's a very natural set-up for what is to come, and solidifies Nina as the top suspect for the murder. As we've learned so often with this show, though, there are definitely going to be more twists and turns. With each passing episode, we gain even more perspective on the case (pun intended).