Features
What Nicktoon Reboots We Want to See Next
With a rebooted version of Rugrats announced for Paramount+, what other Nicktoon classics should enter the streaming era?
When ViacomCBS recently announced the slate of programming that would be coming to Paramount+, the rebranded streaming service formerly known as CBS All Access, the media conglomerate touted a rebooted version of the beloved Nickelodeon classic Rugrats. Described as a "reimagining of the classic '90s hit," the new Rugrats will feature the voice cast from the original 1991 animated series, but present the babies in a brand-new, three-dimensional CG style.
"Rugrats is one of the most iconic cartoons recognized by fans around the globe, and this original version is one we are taking great care and pride in creating for a brand-new audience," said Ramsey Naito, President, Nickelodeon Animation. "Having the voice cast behind these special characters come together is one of the essential pieces to making the show recognizable and we can't wait to watch this talented group bring them to life again."
Rugrats is not the only Nickelodeon property getting an update from Paramount+ The service also announced Kamp Koral: SpongeBob's Under Years, the first-ever spinoff of SpongeBob SquarePants, new spinoffs, shorts and features set in the wildly popular world of Avatar: The Last Airbender and The Legend of Korra, new live-action versions of both Dora the Explorer and The Fairly OddParents, and a continuation of hit kids sitcom iCarly.
One day the streaming wars will slow down, but until then, media conglomerates like ViacomCBS and WarnerMedia will lean on their wealth of existing intellectual property to entice buyers to sign up for a subscription to their respective streaming services. ViacomCBS is wise to tap into their Nickelodeon vault, as a whole generation of viewers weaned on Nickelodeon's programming are now media buyers, many with families of their own. Driven by nostalgia and possibly fresh takes on old favorites, Nickelodeon IP could help Paramount+ catch up with its well-established competition.
With recent revivals like Invader Zim, Rocko's Modern Life, and Hey Arnold! already delivered, here are some other potential Nickelodeon properties ripe for a reboot.
Danny Phantom
While Danny Phantom creator Butch Hartman may not be a favorite among the art community, Danny Phantom feels like the Nickelodeon property most fans are eager to see return. It's easy to see why; the story of Danny Fenton, a teenager who's transformed into half-human, half-ghost superhero Danny Phantom after an accident caused by his ghost hunting parents' technology, had a unique comic book-influenced premise that lent itself well to interesting animation, colorful characters, and an excellent mix of action and comedy.
Superhero content has only further exploded since Danny Phantom's cancellation in 2007, giving Paramount+ the chance to get in on the action with storytelling beats that are very familiar to Spider-Man fans. Hartman has already pitched Danny Phantom: The College Years on his YouTube channel and confirmed that a script for a live-action reboot exists. Whether the series returns in its classic style, a new CG rendering, or as a live-action property, Danny Phantom seems like a slam dunk just waiting to be thrown down.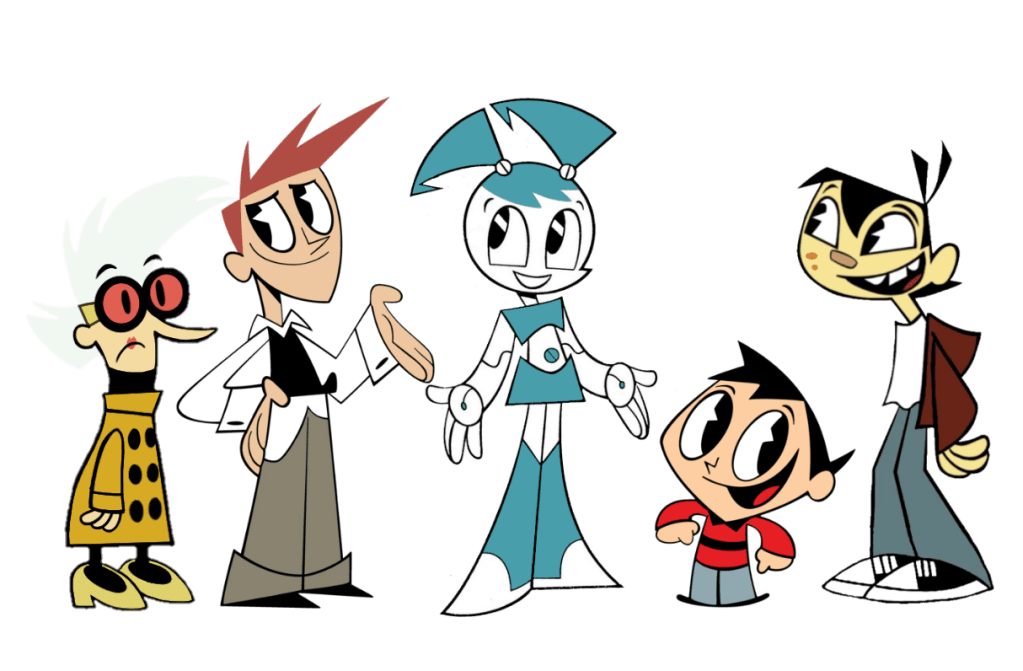 My Life as a Teenage Robot
Speaking of superheroes, My Life As A Teenage Robot isn't one of the most talked about of the old Nicktoons lineup, but it's one of the series that's held up the best. Credit that to Rob Renzetti's art style, which used a classic sci-fi, Art Deco-inspired retro-futuristic look and a bold color palette. Centered on teenage robot XJ9 just trying to live her life as a normal, suburban teenager, the show got a lot of milage out of poking fun at the typical cliches about adolescence.
During MLAATR's run, critics complained about the lack of complex storytelling, a problem that could easily be fixed by a new writing team focused on continuity and more epic action. Just like Danny Phantom, XJ9 would thrive whether she returns with a new look, in her classic style, or as a live-action interpretation. As long as there are teenagers, then stories about trying to fit in, feeling weird about your appearance, and achieving independence from your "creators" will always be around.
Aaahh!!! Real Monsters
Developed by Klasky Csupo, the same folks that brought you Rugrats, Rocket Power, The Wild Thornberrys, and As Told by Ginger, Aaahh!!! Real Monsters was garish, gross, and grimy in all of the best ways. Embracing gross-out humor and some lightly nightmarish imagery, Aaahh!!! Real Monsters took style inspiration from Soviet cartoons, film noir, and movies like Blade Runner and Brazil. The show followed young monsters Ickis, Oblina, and Krumm as they attend Monster School below a dump in New York City.
The show was cancelled in 1997 due to worries about its "disturbing" content, but the darker quality of the show paved the way for series like Invader Zim and Courage the Cowardly Dog. New York has changed a lot since the '90s, which could give Aaahh!!! Real Monsters plenty of material to play with. A new series could bring our original trio back or introduce us to a new class of monsters, giving us plenty of new, weird creature creations.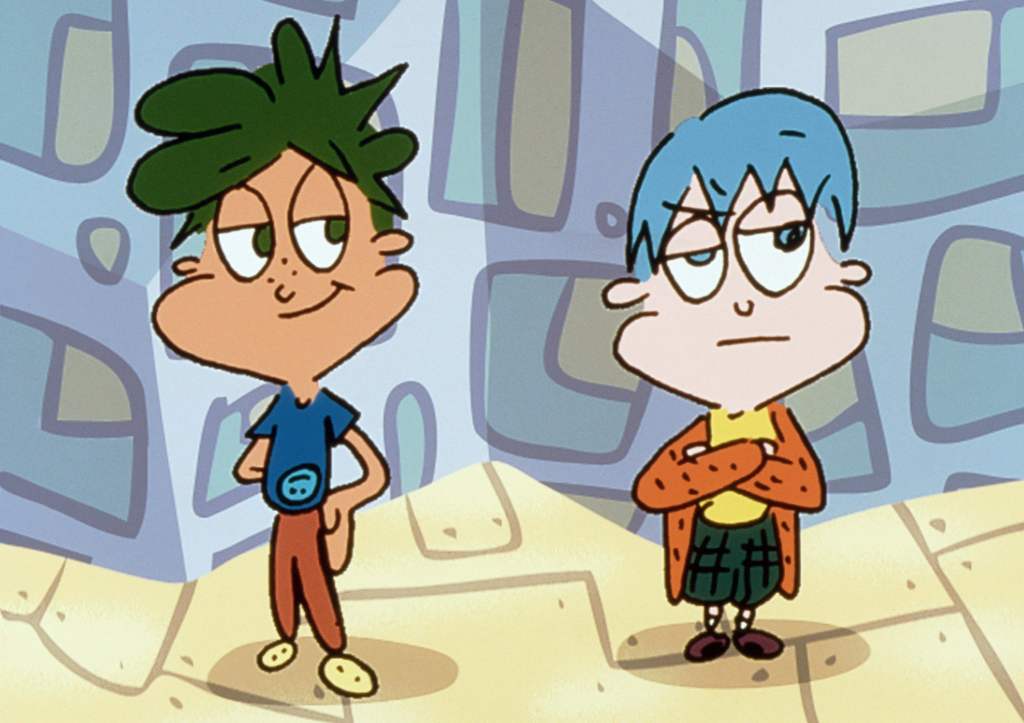 KaBlam!
Maybe the absolute coolest Nicktoon to ever air on Nickelodeon, KaBlam! was a spinoff of All That conceived to be an "animated sketch series" which served as a showcase for alternative forms of animation, like stop-motion, live-action hybrid, cutout photo, and more. Hosted by animated characters Henry and June, KaBlam! featured recurring cartoons like Sniz & Fondue, Life with Loopy, The Off-Beats, and fan-favorites Action League Now! and Prometheus and Bob, alongside one-off shorts and music videos from artists like They Might Be Giants.
While we would absolutely welcome more Prometheus and Bob shorts, the KaBlam! banner could be brought back to give new creators a chance to showcase their skills and creativity. Technology has come a long way since the last KaBlam! episode in 2000 and there are plenty of new animation techniques that could be put to use.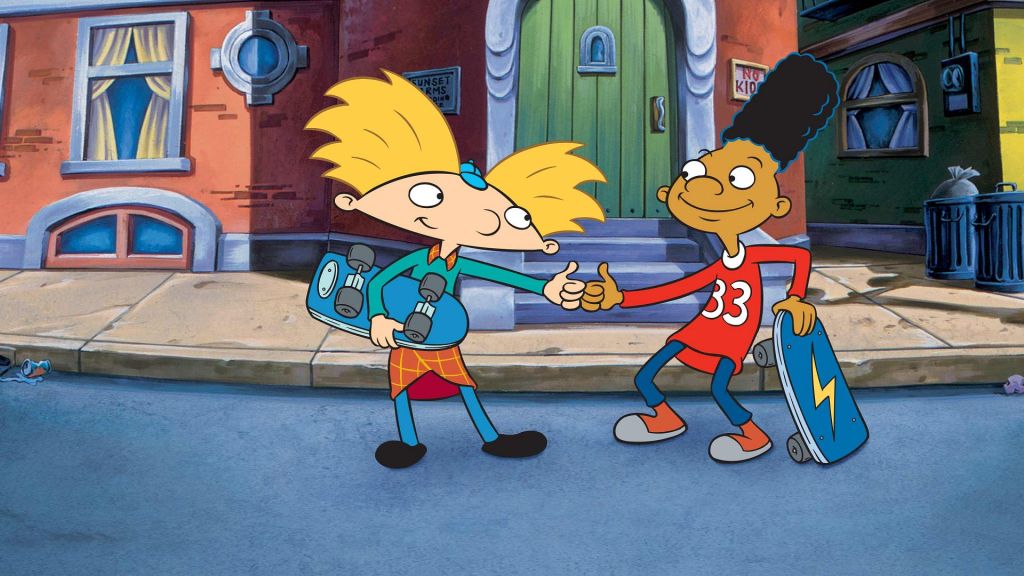 Hey Arnold!
While the show was recently brought back to life in the form of a 2017 TV movie titled Hey Arnold! The Jungle Movie, everyone's favorite football head should be at the top of Paramount+'s list for a revival. Created by Craig Bartlet, Hey Arnold! ran from 1996 to 2004 and centered on fourth-grader Arnold as he navigated a facsimile of New York City while living in a tenement apartment with his grandparents and plethora of colorful characters.
Set to a brilliantly jazzy soundtrack, Hey Arnold! taught audiences about respecting different cultures and portrayed inner-city life and non-nuclear families in a positive light. Hey Arnold! holds up incredibly well, and Bartlet and company could pick up right where they left off in their last feature. The world could certainly use more of Arnold's optimism and positivity.