Features
Sky Cinema: What's New in June 2020?
Let's have a look ahead at what Sky Cinema will be bringing us in June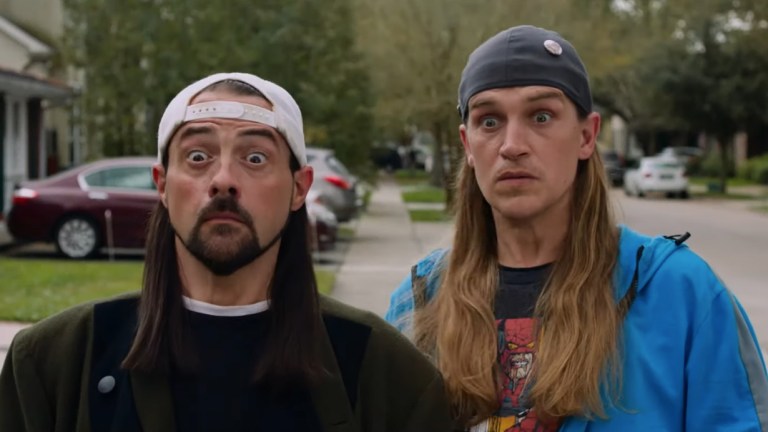 Sky Cinema has a big box of cinematic treats for you in June, with something for pretty much everyone on the agenda – horror fans, monocle-poppers and kids alike will find gems waiting for them in the month ahead. As usual, we've got a comprehensive list of everything you can expect to hit the service as summer rolls around in earnest, so close the curtains, get the fan on, shove a big bag of popcorn in the microwave, and get ready to clap your eyes on a movie or two.
Premieres
Daniel Isn't Real – June 1st
The next generation of horror truly arrives with this surprisingly entertaining entry into the 'imaginary friend' genre, as Miles Robbins – son of Susan Sarandon and Tim Robbins – and Patrick Schwarzenegger (you can probably guess who his dad is) battle it out to be the owner of a very real human body. Daniel isn't messing around when it comes to violent demonic possession, so how will Miles banish his evil childhood companion for good?
Maleficent: Mistress of Evil – June 5th
Angelina Jolie returns for this unexpected sequel to Disney's 2014 live-action adaptation of Sleeping Beauty. As we return to the magical kingdom, Aurora is about to marry Prince Philip, but the nuptials aren't going to go smoothly when Michelle Pfeiffer arrives as a new thorn in Maleficent's side.
The Dead Don't Die – June 7th
An all-star cast bursts from the seams in Jim Jarmusch's unlikely zombie horror-comedy. Worth it just to see Bill Murray, Adam Driver, Tilda Swinton, Chloë Sevigny, Steve Buscemi and Danny Glover fight hoards of the undead in this weird slice of indie film.
Annabelle Comes Home – June 12th
Ungrateful staring competition winner Annabelle inevitably gets loose in the Warrens' big room o' spooky crap, so their daughter and her mates are gonna have to deal with it before things spiral out of control. A fairly decent Conjuring Universe threequel.
The Kitchen – June 13th
Ollie Masters and Ming Doyle's incredible comic gets the movie treatment from Andrea Berloff (Straight Outta Compton). Melissa McCarthy, Tiffany Haddish and Elisabeth Moss star as Hell's Kitchen housewives who have to take over the local racket in the late 70s when their mobster hubbies are banged up.
The Mustang – June 14th
Convict Matthias Schoenaerts tests his mettle when he joins a rehabilitation program that teaches him to train wild mustangs.
First Love – June 17th
Prolific gore hound Takashi Miike (Ichi The Killer) is back with a tale of drug smuggling, prostitution, Yakuza and deadly assassins. It's a love story, of course!
Gemini Man – June 19th on Sky Cinema and Sky Cinema Pass on NOW TV
The "don't trust anyone, not even yourself" meme comes to life in the movies again thanks to Ang Lee's long-in-gestation CG passion project. Will Smith stars as a hitman getting long in the tooth when another player starts trying to take him out of the game for good. After he realises it's a younger version of himself, things get extra complicated.
Mr. Jones – June 21st
A Welsh journalist uncovers Stalin's genocidal Ukraine famine in Mr. Jones, which is based on real-life events. Almost 10 million people died, the least you can do is watch a movie about it.
Downton Abbey – June 26th
The Downton Abbey movie draws back its huge TV cast as royalty decides to pay a visit. Hugely enjoyable for fans, utterly baffling for everyone else and the height of cinema for Happy Hogan. He's been through a lot, let him have this.
Jay and Silent Bob Reboot – June 27th
Jason Mewes and Kevin Smith bring their popular characters out of retirement to stop Hollywood rebooting Bluntman and Chronic. A huge chunk of the View Askewniverse returned for this out of time sequel, which Smith describes as "literally the same f***ing movie" as 2001's Jay and Silent Bob Strike Back.
Collections
Will Smith – June 15th – 21st
Will Smith usually manages to make even the most average film pretty watchable, and this month Sky Cinema is celebrating his star power. Stay safe with Big Willie.
Highlights: Gemini Man, Aladdin, The Pursuit of Happyness, Men in Black (1997), Men in Black II (2002), Men in Black 3 (2012)
Tom Hanks – June 22nd – June 28th
Eternal treasure Hanks helped a lot of oblivious people realise that our current hellscape was a serious situation when he came down with the 'rona, and in June you can spend some time paying tribute to his ongoing survival by checking out a ton of his greatest hits on Sky Cinema.
Highlights: Saving Private Ryan, Forrest Gump, The Da Vinci Code, Philadelphia, Sleepless in Seattle
Star Wars – June 29th – July 5th
If it's always May the Fourth in your heart and you're still jonesing for a Star Wars hit, Sky Cinema will have you covered with its collection at the back end of June.
Highlights: Star Wars: The Phantom Menace, Star Wars: Attack of the Clones, Star Wars: The Rise of Skywalker, Star Wars: The Clone Wars, Star Wars: Revenge of the Sith, Star Wars: The Empire Strikes Back, Star Wars: A New Hope, Star Wars: Return of the Jedi