News
Never Have I Ever Season 2: Episode 3's Last-Minute Celebrity Narrator Change
Netflix teen comedy Never Have I Ever season 2 had to replace narrator Chrissy Teigan following a social media controversy.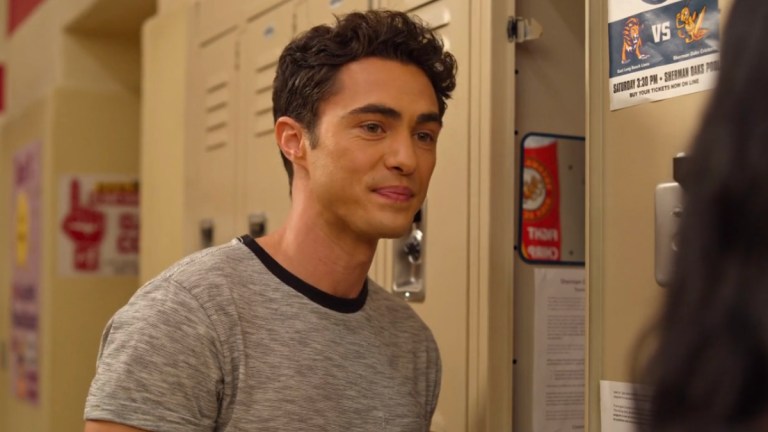 Warning: spoilers for Never Have I Ever Season 2 Episode 3
Former tennis pro John McEnroe isn't an obvious choice of narrator for the story of a 15-year-old girl, which is all part of Never Have I Ever's fun. The Mindy Kaling/Lang Fisher Netflix teen comedy has an in-story explanation for McEnroe being the one to commentate on Devi's high school life following the death of her father, but the comedic mismatch is half of the attraction.
When season one episode six 'Never Have I Ever… Been the Loneliest Boy in the World' shifted its attention away from Devi (Maitreyi Ramakrishnan) and onto her schoolmate nemesis Ben Gross (Jaren Lewison), a new narrator was required. Andy Samberg, a fictional client of Ben's wealthy, connected attorney father, stepped in to tell Ben's story. And when season two shifted focus again onto heartthrob character Paxton Hall-Yoshida (Darren Barnet), a third narrator was required. 
The first choice of voiceover for Paxton's season two instalment 'Never Have I Ever…Opened a Textbook' was model and presenter Chrissy Teigen. It was a sound thematic shout for the episode, which is all about showing that there's more to popular, attractive people than their looks. Teigen came to fame as a model in the Sports Illustrated 2010 swimsuit edition, so her on-screen persona could empathise with the character of Paxton, a talented swimmer objectified and underestimated at school because of his attractiveness. 
Teigen's Thai-Norwegian family heritage would also have made her a good match for Paxton, whose family is Japanese on his father's side. (Not the original plan for the character, by the way, whose surname was simply 'Hall' to begin with. When the writing team discovered actor Darren Barnet's Japanese-Swedish heritage, it was written in, hence the addition of 'Yoshida' to his name.)
In June 2021, a spokesperson for the Netflix comedy announced that Teigen had withdrawn from her guest voiceover role, which would be recast. Teigen's exit came after she acknowledged resurfaced historical Tweets in which she is alleged to have cyberbullied model and media personality Courtney Stodden. 
Happily for the series, a suitable new last-minute voiceover was found for the Paxton episode in the form of model and multi-hyphenate Gigi Hadid, who fit with most of the asides in the existing script. In the episode, Hadid's voiceover emphasises her link with Paxton as a former 16-year-old California high schooler, just like him. (In true teen drama tradition, actor Darren Barnet is actually 30, five years older than Hadid, a fact cheekily alluded to in season one when Devi taught her cousin Kamala about the age gaps between actors and the characters they play in Riverdale.)
All of which explains why episode three of Never Have I Ever's second season wasn't made available for critics to preview, as the surprise celebrity voiceover was being hastily recreated.
Never Have I Ever season 2 is available now on Netflix.