News
Motherland: Fort Salem Season 2 Confirmed
Motherland: Fort Salem Season 2 is a go!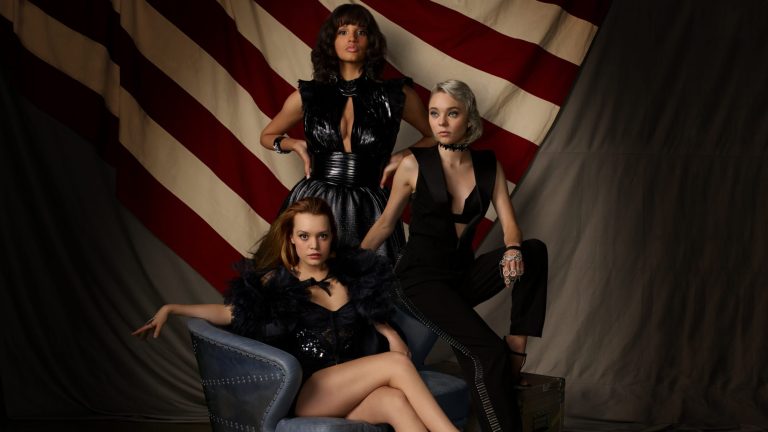 Motherland: Fort Salem will be back for a Season 2! Freeform made the announcement today, along with a renewal for Everything's Gonna Be Okay.
"We couldn't be happier to bring both Everything's Gonna Be Okay and Motherland: Fort Salem back for second seasons," said Freeform head of originals Lauren Corrao. "Each show's originality, characters and themes struck a chord with our audience, and we're excited to share the ambitious stories the writers have planned for season two. We have a strong slate ahead, and with our young adult audience coming of age in a time that will forever impact their lives, we owe it to them to tell bold, authentic stories that reflect who they are and where they are going."
This is great news. Those who haven't given Motherland: Fort Salem a chance are missing out. In addition to being a riveting supernatural drama, it actually has some things to say about power and features queer characters in its storytelling. It's been one of the original bright spots on an increasingly-diminished offering of new shows and, as we head further into the production shutdown caused by COVID-19, it may be one of the last new shows we get for a while.
"I could not be more grateful for the chance to keep exploring the world of Motherland: Fort Salem," said show creator Eliot Laurence. "Freeform has been such a fabulous home for us through the development process, production, post and marketing. I'm also blown away by the love we've gotten from our fans, whose excitement and passion played a massive part in this renewal. Thank you, witches!"
In addition to the official renewal for the witch military drama, Freeform also announced that Lyne Renee, aka General Sara Alder, will be a series regular in Season 2. Renee was technically a recurring actor in Season 1, though she appeared in nine of the season's 10 episodes.
Motherland: Fort Salem, which is set in an alternate, present-day United States where witches ended their persecution over 300 years ago by cutting a deal with the government to fight for their country with supernatural tactics and weapons, stars Taylor Hickson, Jessica Sutton, Ashley Nicole Williams, Amalia Holm, and Demetria McKinney. The show is written by Laurence, with Laurence, Will Ferrell, Adam McKay, and Kevin Messick serving as executive producers. Steven Adelson, Erin Maher, Kay Reindl, and Bryan Q. Miller will also serve as executive producers on the series.
More news on Motherland: Fort Salem Season 2 when we hear it. In the mean time, you can stay up to date with the current season here.