Sponsored
MobyFox Watch Bands: The Perfect Gift for the Fan that Has Everything
If you're looking for a perfect gift for someone special in your life, or simply appreciate dope and rad things, what're you waiting for? MobyFox has the pop culture watch band market covered.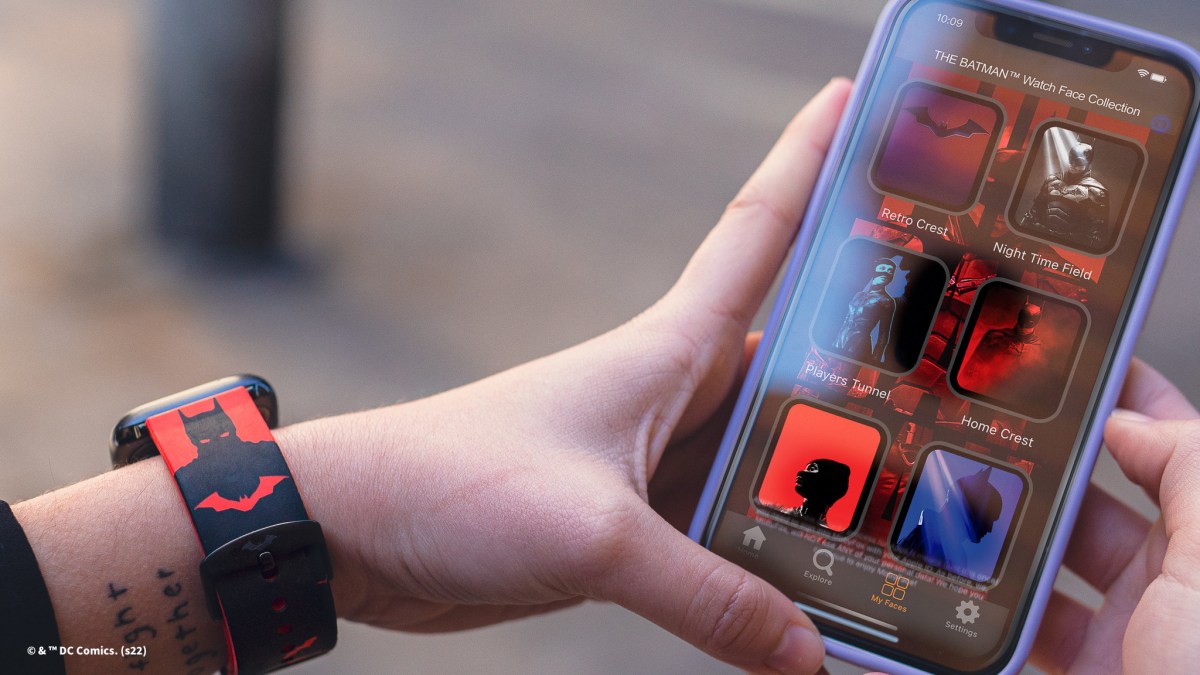 This article is sponsored by MobyFox
A nice watch can not only make a good first impression but also serve as a statement of what matters most in life… fandom! Thanks to MobyFox's rad collection of watch bands, you're in luck!
Wait a minute, why are you giving me that look? You're skeptical? Well fine then, buzzkill, let's take it to the courtroom where you'll be inundated with plenty of info for why Mobyfox is the best fox since the Nine-Tailed one.
EXHIBIT A: Marvel…Ever Heard of 'Em?
Your honor, pictured above is just one example of MobyFox's partnerships: everyone's favorite web-slinging teenage dork, Spider-Man. Just look at it! And along with Marvel, MobyFox partners with a whole bunch of the biggest brands in pop culture like DC, Harry Potter, Star Wars, Game of Thrones, Disney, and a whole bunch more.
So basically, true believers, MobyFox has you covered in every realm you could ask for in fandom. And it's important to note that these aren't just cheap knock-offs with a picture printed out from google images slapped on top of a basic watch mold. They're fully designed, fan-focused, and are compatible with all Apple Watch sizes and Samsung/Fitbit devices with 22m pin (with more compatibility for Android and Samsung devices coming in November)
I mean, ya'll, if you don't believe me about the quality… just check out their Moon Knight design that is practically as beautiful and perfect as Oscar Isaac himself.
Shop the Moon Knight band here!
Exhibit B: The Best Ability is Durability
One of the things Superman is known for — aside from his conspicuous Clark Kent disguise that somehow manages to work — is his near and total invincibility. Not only does MobyFox nail the Superman vibe on the design front, as pictured above, but also in its durability. With the bands built with the highest quality of silicone, something Superman's famous ally and occasional rival Batman would approve of, this is a product that will last a good, juicy long time. Plus MobyFox also has a line of premium leather bands hand-stitched by 3rd generation leather craftsmen in Spain, which is precisely as fancy as it sounds.
And hold up! I know what you're thinking. You want to see Batman now too, don't you? Well, ladies and gentlemen of the jury, I promise you'll find that MobyFox does right by the caped crusader as well.
And how about the changing hierarchy in the DC Universe? This new Black Adam band is simply electric.
Exhibit C: There's Plenty More to Come
Look, your honor, while I imagine most of the jury is already convinced of the MobyFox brands prestigious quality, I promise my closing argument is still worthy of being heard. Because even if you're not a fan of the emo Batman, the world of superheroes just seems a bit too daunting, or the intensity of Star Wars and Game of Thrones isn't your current mood, MobyFox has even more!
Want to pay tribute to Eddie Munson of Stranger Things (the best thing about the latest season, obviously) and the nerd-tastic wonder of Dungeons & Dragons? You're covered.
Do you just really love showcasing your love of, say, Harry Potter but want something more simplistic? Something that true fans will recognize? You're covered.
Or, hang on a second, do you want something that's a bit outside fantasy and more reality? What's more nerdy than good ole fashioned space science? You're covered.
One small step for nerds, one giant leap for folks that love fantastic, high-quality watch bands.
And that's just the surface of designs MobyFox's watch brands have in store. They've got Hello Kitty, Sonic, Rick & Morty, The Powerpuff Girls (!), and even Willy Wonka & the Chocolate Factory amongst their giant collection. And even better, MobyFox is growing! Their new releases include The Nightmare Before Christmas.
Not only does each band come with 20 custom watch faces (which feature official artwork that can be found in their iOS app), but there's new product drops happening every week. It's like an advent calendar of delicious pop culture watch goodness. So if you're looking for a perfect gift for someone special in your life, or simply appreciate dope and rad things, what're you waiting for?