Midnight Club To Get Netflix Adaptation From Hill House Creator
Christopher Pike's The Midnight Club will get the Netflix adaptation treatment from Haunting of Hill House creator Mike Flanagan.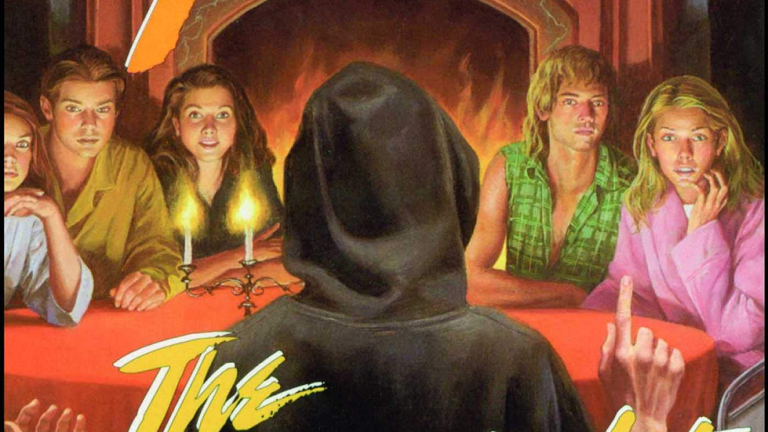 Netflix just doubled down on both horror content and creator Mike Flanagan. The Haunting of Hill House creator will be adapting another scary novel, Christopher Pike's The Midnight Club, for the streamer, according to Variety.
The Midnight Club was published in 1994 and follows five terminally-ill teenagers living at the same hospice home. To keep entertained, the group gathers at midnight to tell scary stories. One night, they make a deal with one another: the first of them to die will try to contact the others from beyond the grave. In addition to adapting The Midnight Club, Variety reports the series will also incorporate other Pike works.
Flanagan tweeted: "Oh, and for you fellow Pike fans out there… the article is correct, we will be incorporating a lot of his books into the series. So whatever your favorite Pike book is, there's a chance it'll be part of the show."
Christopher Pike is the pseudonym for American author Kevin Christopher McFadden. (Yes, his pen name is inspired by the Star Trek character.) He is best known for his 80s and 90s teen horror fiction, including The Thirst and Chain Letter series, as well as the books Remember Me and Alosha. He has written a few adult novels, including Sati and The Blind Mirror. Previously, his book Fall into Darkness was adapted into a 1996 TV movie of the same name.
Flanagan has apparently been dreaming about adapting The Midnight Club since he was a teenager. He took to Twitter to announce the news, writing: "I began brainstorming an adaptation of The Midnight Club as a teenager, so this is a dream come true. It's an honor to introduce a new generation of young horror fans to the world of Christopher Pike."
Flanagan will create the series alongside Leah Fong, who is currently a writer on The Haunting of Bly Manor, the follow-up series to The Haunting of Hill House; it is inspired by Henry James' horror novella "The Turn of the Screw." Fong has also worked on Amazing Stories, Once Upon a Time, and The Magicians.
In addition to The Haunting of Bly Manor and The Midnight Club, Flanagan is also working on Midnight Mass, an upcoming Netflix series about "an isolated community [that] experiences miraculous events – and frightening omens – after the arrival of a charismatic, mysterious young priest." It stars Kate Siegel and Zach Gilford and is currently in suspended production due to COVID-19. In addition to his TV work, Flanagan recently directed Doctor Sleep.
More news on The Midnight Club as we get it.