News
Mare of Easttown Season 2: Will Kate Winslet Return for Another Case?
As a limited series, Mare of Easttown is unlikely to get a second season. But will HBO still want more?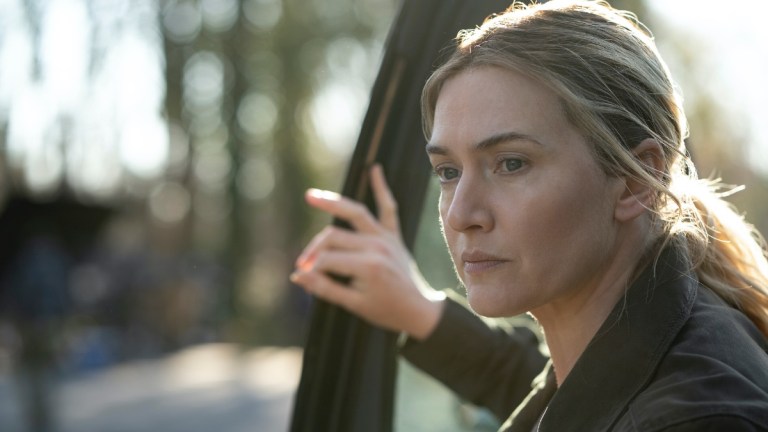 When it comes to zeitgeist-capturing crime dramas, HBO just absolutely cannot miss. It seems like every couple months or so, the hallowed pay cable network (and now streaming service…kind of) presents a compelling crime drama that captures TV fans' imaginations.
The latest effort is the excellent Mare of Easttown, starring Kate Winslet as the titular small town Pennsylvania detective with an affinity for Wawa hoagies. Mare of Easttown wrapped up its story superbly in its seventh and final episode Sunday night. The case of Erin McMenamin's murder has been wrapped up definitively and Mare and her community have begun the process of trying to recover from the trauma. 
The conclusion of the story is logically and emotionally satisfying to the point where there doesn't appear to be a need for any future seasons of the show. Still, it's worth examining whether there's a possibility of Winslet and the show's creator Brad Inglesby wanting to return to Easttown at some point in the future.
For starters, how sure are we that Mare of Easttown is actually designed as a miniseries or limited series? Back when Stephen King adaptation The Outsider premiered on HBO, the initial marketing material described it as a limited series, but representatives from the network clarified that it was intended to be categorized as a "drama," suggesting it could have the potential for future seasons. Alas, The Outsider ended up as a de facto limited series anyway, given that HBO opted not to renew it for season 2. 
In Mare's case, however, the network seems quite confident and adamant that it's not a traditional drama. HBO's press release to journalists announcing Mare of Easttown's release date refers to the show as a "limited series" three times. Not only that, but Mare of Easttown is Inglesby's first work for television, with all of his film scripts being one-off concepts with no room for sequels.
HBO has also developed a recent track record of letting limited series do their thing then sign off without being pressured into second seasons. The network made clear that Watchmen would only go forward with future seasons if showrunner Damon Lindelof deemed it necessary, which to this point he has not. Last year's The Undoing starring Nicole Kidman and Hugh Grant performed quite well but has not yet been tempted to revoke its limited series status.
As things stand right now, the only two bits of evidence in favor of a second season for Mare of Easttown are the fact that the viewers seem to enjoy it and so does its creator.
"I loved writing her because I just thought she was awesome. I just loved that she was tough. I just loved Mare. I still love Mare," Inglesby told Collider of his Eastern Pennsylvania heroine. 
Maybe Inglesby and Winslet each enjoyed the experience of creating Mare so much that it will be worth it to them to give the character another go one day. For now, however, that seems unlikely. Both Mare and Easttown have been through a lot and deserve a bit of a break.