Features
Luther season 5: what we're hoping to see
The return of Alice and more. Here's what our fingers are crossed for in the new series of Luther, coming soon to BBC One...
This article comes from Den of Geek UK.
Warning: contains spoilers for Luther series one to four
It's been a long three years without Idris Elba's DCI John Luther, everyone's favourite good cop who rarely sticks to the book to do what's right. With series five just around the corner, not only do we get to revel in Elba's charismatic screen presence once more, there's also hope that we may get some much-needed answers.
Series four didn't go down brilliantly. While it was widely agreed that John Luther was as tortured and compelling as ever, the plot just went a bit barmy and left audiences with far too much to keep track of. Luther had taken to the coast to live a quiet life away from the Force until news of the death of Alice Morgan (Ruth Wilson) and a cannibal killer loose on the streets of London encouraged him to don his famous coat once again.
From there, Luther found himself in a complex web of criminal doings. While his hunt for Alice's killer led him to supposed clairvoyant Megan Cantor (Laura Haddock), who teased Luther with the possibility that she murdered Alice, it also led him to George Cornelius (Patrick Malahide), a wheeler dealer who wanted some diamonds Alice had in her possession and who puts a bounty on Luther's head when Luther chains him to a radiator. All that, and there was the small matter of the cannibal. Oh, and a cold case that is reopened amid the madness.
Series four's two-parter seemed to frustrate fans who felt too much had been crammed into what was essentially a short Luther special with less of the choppy pacing and thrill of the first three series. So, what do we want to see from the fifth instalment? Short of resurrecting the wonderful, loyal Justin Ripley (Warren Brown) and he and Luther setting up a nice brewery in the country somewhere, it's really quite simple…
Alice Morgan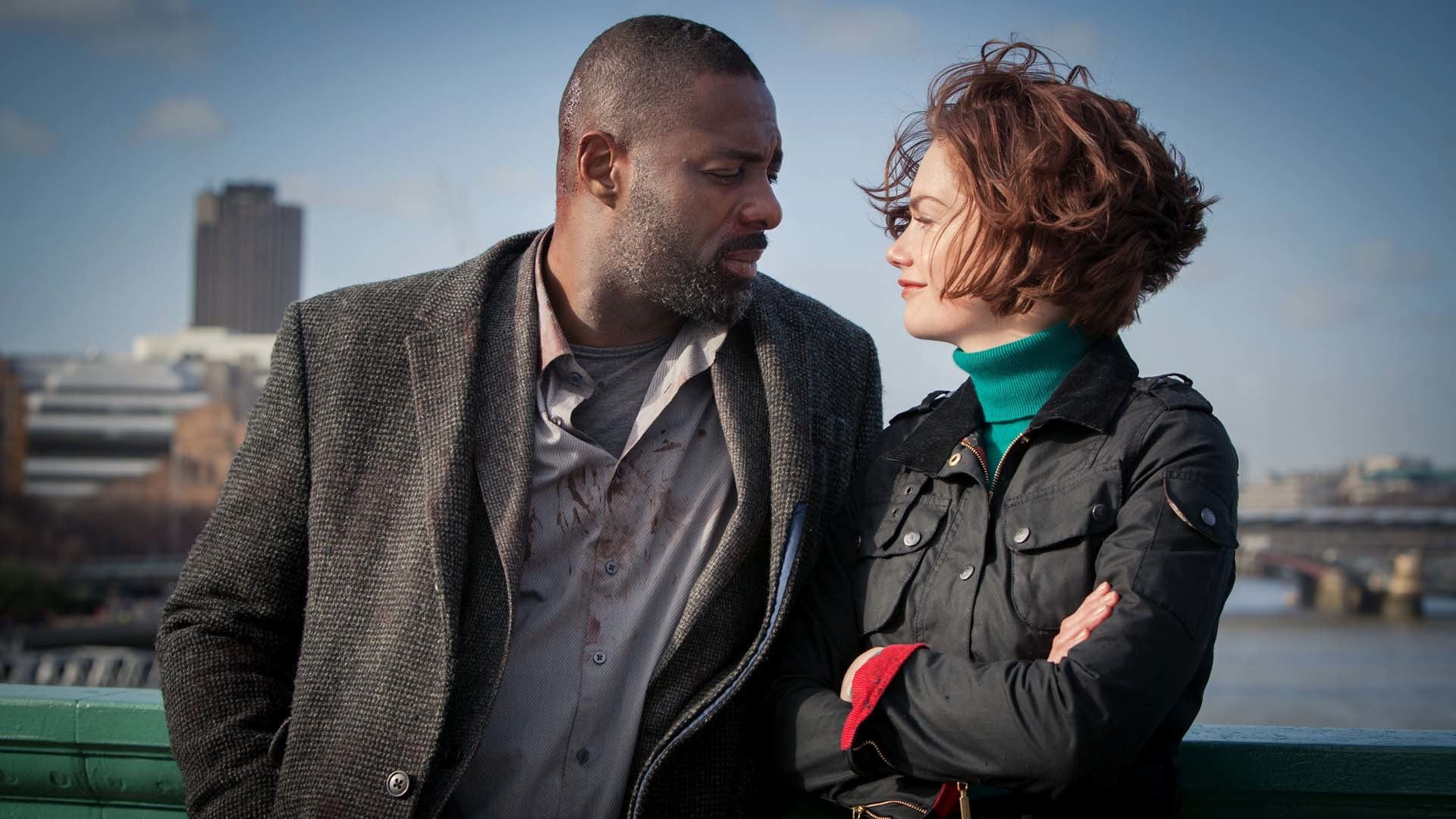 We want Alice Morgan back! Killing off this formidable character so easily in series four didn't sit right, but there may still be hope as the series' closing scenes suggested that Megan wasn't behind the murder of Ruth Wilson's narcissistic mastermind. Maybe Alice is still out there somewhere. She's been the thread throughout Luther, her murderous nature and the pair's sexual chemistry making a thrilling cocktail for audiences to get nicely tipsy on. As the show has progressed, she's also come to be the tormented copper's rock while he's lost everyone else close to him. Whether Alice is back in the flesh or in the form of flashbacks prior to her death, we want to know where she is and if there's hope of happiness for her and Luther.
More episodes
We've waited long enough, surely we'll get more than two episodes this time? Well, luckily, screenwriter Neil Cross has announced that series five will consist of four episodes. Whether this will be two individual two-part stories is unclear, but this fan would love to see at least one self-contained episode in the style of the first series where we get to meet and apprehend a 'monster of the week' all in the space of one hour.
Returning players
We fans get attached to characters in Luther. They're brilliantly written and expertly performed, hence why we fall about sobbing when they're shot in the chest in a dark industrial estate. Perhaps what made the fourth series feel more sterile is the number of new characters that we had very little time to get to know and love, so it would be a wise move on the writers' part to have some of the newly established characters further developed in this new series. We wouldn't sniff at the return of an old villain, either.
It's a relief to hear the confirmed return of DSU Martin Schenk (Dermot Crowley) and the lovably geeky Benny Silver (Michael Smiley). The return of series four gangster George Cornelius, too, promises to continue Luther's respect/hate relationship with a fellow born and bred Londoner. With news of Wumni Mosaku joining the cast as John Luther's new partner, however, it's looking unlikely we'll see Rose Leslie's DS Emma Lane again. Just when Luther's bad habits were starting to rub off on her, too…
A good reason to return
Most crucially for fans, we don't want John Luther's story to be picked up for the sake of it. Last series felt like a cobbled together story that would suffice while Ruth Wilson had other acting commitments, so Luther's return has a lot to tidy up and needs to tantalise its audience to keep us on side. It would feel like a misstep not to pursue Megan Cantor as Luther had promised at the end of series four, so we can only hope that by coming after Megan we discover Alice's whereabouts. We've also come to expect some truly horrifying criminals and it would be an exciting change of pace to have a female serial killer at large. We'll have four episodes to get to know the wrongdoers that are in need of a good John Luther thrashing, so fingers crossed for some worthy adversaries to test Luther's talents.
More of Luther at his best
The show wouldn't be half as compelling as it is without Idris Elba's powerhouse performance as the lone wolf who fights for justice. We can't wait to have this effortlessly cool maverick back in our lives. Let's hope we get more genius, terrifying and memorable moments like the highlights below…
When Luther lets Henry Madsen fall
There was no better scene to set up the show and Luther's character. Child killer Henry Madsen is hanging by his fingertips from a beam in a disused warehouse, pleading for his life, while Luther stands on the edge of the drop. He tells Madsen how he attended the scene of one of his murders and refers to Madsen's victims by name… just long enough for the criminal to plummet to the ground.
When Luther hangs a man over a balcony
Fed up of questioning Sean Beamish, suspect number one in a murder case, Luther stops him fleeing the scene by flinging him over the balcony to his block of flats, holding him by the scruff of the neck and firmly telling him what's what. 
When Luther plays Russian roulette
Luther is first forced to play Russian roulette when he comes face to face with a tormented soldier who is killing police officers in a terrifying, high-stakes showdown. The next time we see him play this game is shortly after the death of his wife Zoe, when we get a glimpse into his mental state as he spins the barrel of a handgun and pulls the trigger on his temple. It doesn't fire, so he heads off to work.
When Luther blowtorches a gun in his boss' office
Luther is certain that Alice Morgan stashed the gun she used to kill her parents in her dog, which was then cremated, destroying all evidence. To drive his point home, he acts out the events in his boss' office with the plastic shell of a handgun, then starts a blowtorch on it, promising it will melt.  
When Luther clobbers two assassins with a dustbin
It doesn't get more badass than this. With two assassins approaching Luther on a motorbike, Luther calmly picks up a metal dustbin to shield himself against their gunfire before clobbering the culprits around the head with the bin, knocking them off their bike, and holding them at gun point. Yes, Luther!
Luther series five is coming soon to BBC One.