Features
Loki: What The New Characters Bring to the MCU
Owen Wilson and Gugu Mbatha-Raw are excellent additions to the MCU, as Loki star Tom Hiddleston and director Kate Herron explain.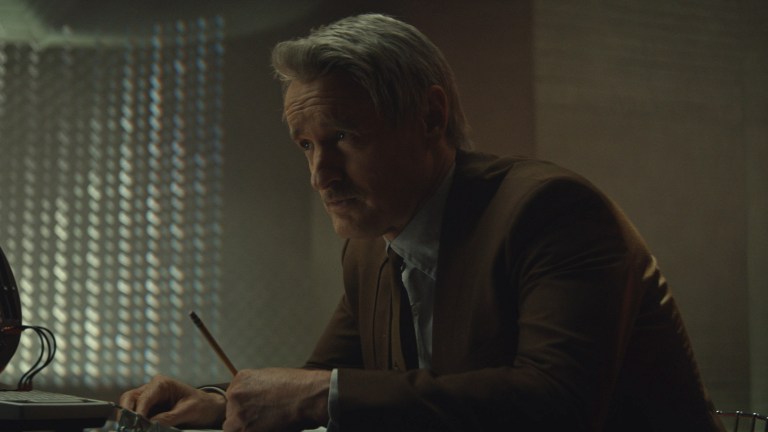 One of the standout elements of the new Marvel series Loki — if not the standout element of a series already brimming with positives — is the dynamic between the title character (Tom Hiddleston) and his new nemesis/ally, Agent Mobius M. Mobius (Owen Wilson) of the Time Variance Authority.
As we've seen over the first two episodes of the show, the 2012 Avengers version of Loki has been captured by the TVA and recruited to help them catch a Loki "variant" that's messing with the Sacred Timeline and murdering TVA agents along the way. Loki's handler is Mobius, a bureaucratic sort who nevertheless likes to push the rules a bit and is fascinated with his complex, unpredictable prisoner.
Up until now, much of Loki's arc in the Marvel Cinematic Universe has seen him in a push/pull, frenemy relationship with his adopted brother Thor (Chris Hemsworth). Now in Loki, Hiddleston, doing his always excellent work as the God of Mischief, gets a chance to play off one of the great comedic actors of his generation in Wilson — and couldn't be more delighted.
"I, of course, absolutely loved working with Chris for all this time," Hiddleston tells Den of Geek. "We were cast on the same day in 2009 and have been on this whole ride together. One of the most fascinating aspects of doing this is Mobius is emotionally detached from Loki in a way that Thor could never be, because they're brothers. They're kind of absorbed into the same family unit and all the emotional turbulence that goes with it."
Hiddleston adds, "With Mobius there is this attachment and curiosity. And because of the brilliance and the playfulness that Owen brings to it, I think it creates a new opportunity for exploring new things about Loki."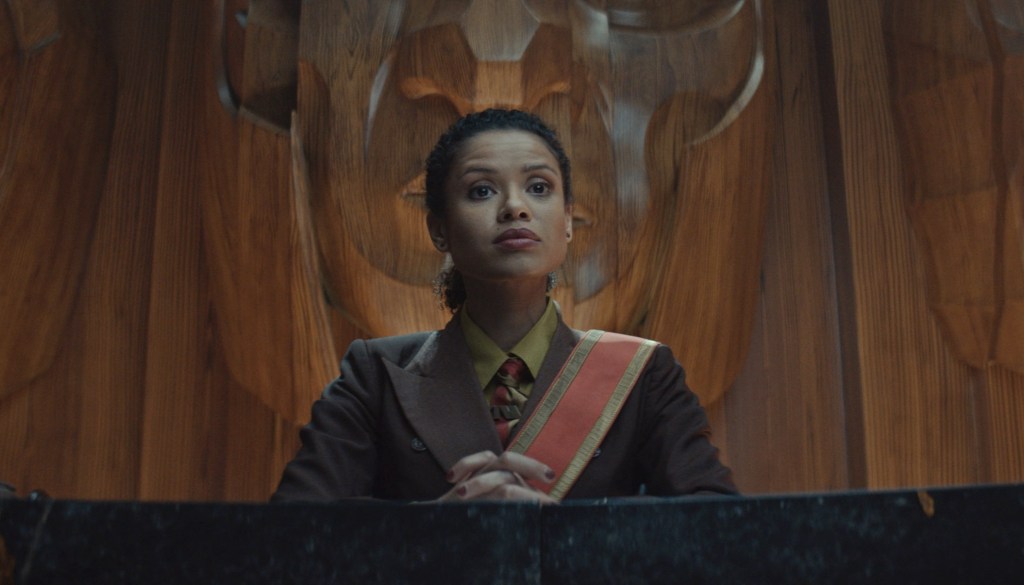 Mobius is a deep cut character from the Marvel Comics canon itself, along with TVA judge Ravonna Renslayer (Gugu Mbatha-Raw), although Loki director Kate Herron acknowledges that — as with many characters that the MCU pulls from the comics — their back stories are somewhat different from their histories in print.
"You're right, they're from the comics, but I think that for the show, they're definitely in a very new story," she explains. "We definitely take influence from the comics but, like the rest of MCU, we go off in different paths and tangents with these characters. I think Gugu's character is very different from the comics and I think it's a really fun version of the character. Likewise of Owen as well with Mobius."
Herron also remarks that Wilson and Mbatha-Raw — along with the other actors on the show — add their own spin to the characters that makes them unique to the MCU. "They bring so much to these characters," she says. "Once you put it into an actor's hands they're going to bring things to the character. So if anything, I hope (fans) will enjoy the interpretations of the characters we're presenting, but I also just think they are very unique because of the fantastic actors we have playing them."
Casting has always been one of Marvel's strongest attributes, and we look forward to seeing more of Mobius and Ravonna in the weeks ahead on Loki. And beyond that? That's a discussion for another day…
Loki is currently streaming on Disney+, with new episodes premiering on Wednesdays.