News
Legends of Tomorrow Season 6 Teases '80s Vibe and Aliens
The new Legends of Tomorrow Season 6 poster just dropped, and it's due back at Blockbuster by Monday.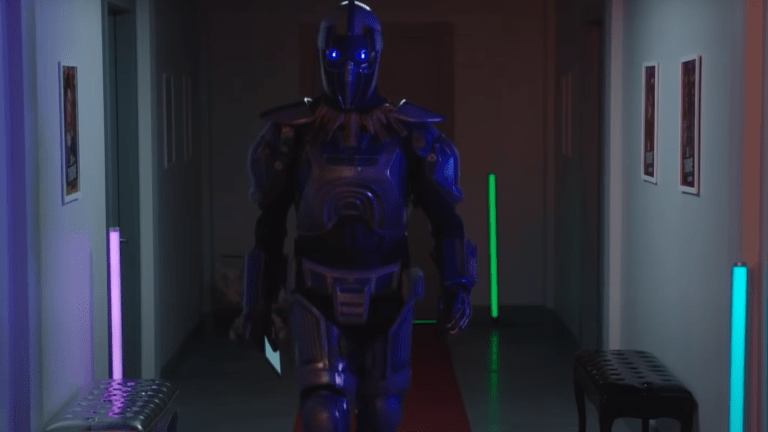 DC's Legends of Tomorrow, the stoner little brother of the CW DC television universe, is on its way back in May, and Den of Geek is psyched to give you an exclusive first look at the new poster. In keeping with the show's themes, it's a subdued period piece.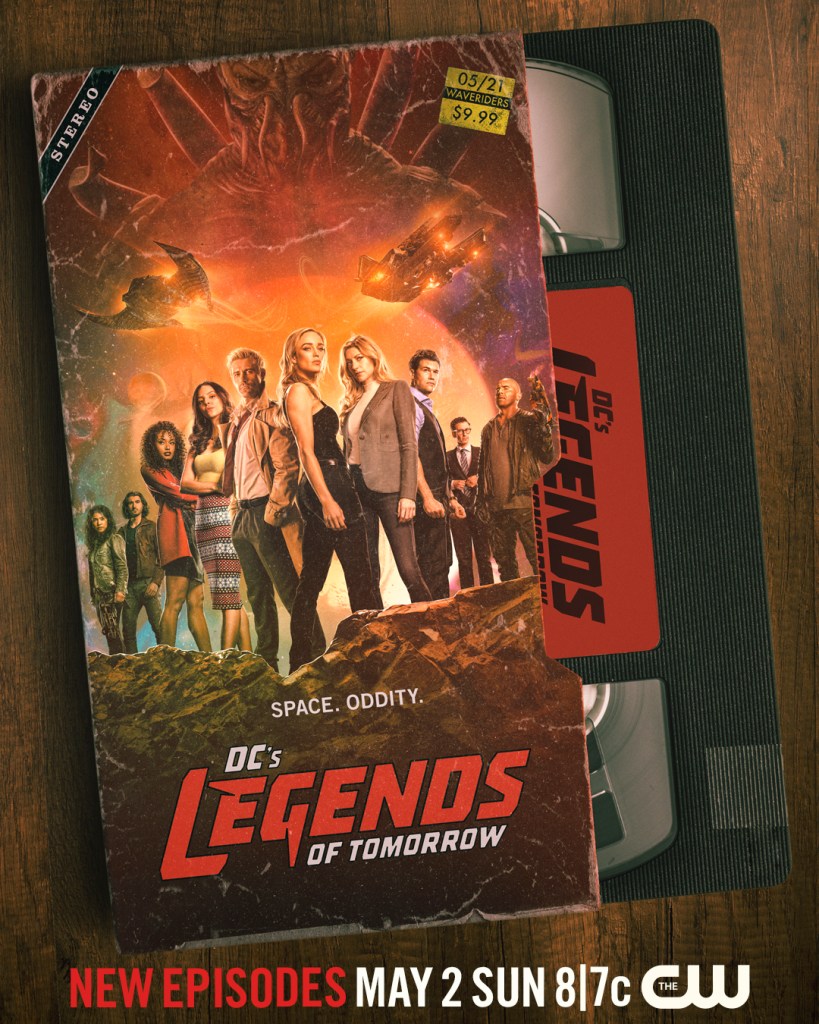 The poster features all the returning cast members – Caity Lotz as White Canary Sara Lance; her girlfriend, Ava Sharpe (Jes Macallan); Matt Ryan as the platonic ideal of John Constantine; Nick Zano as the heart and soul (and liver) of the Waverider, Shotgun Nate Heywood; Tala Ashe's Zari Tarazi; and Dominic Purcell as Heat Wave. The poster also features new regulars – the delightful Gary (Adam Tsekhman); Constantine fixer-upper success story Astra Logue (Olivia Swann); Behrad Tarazi (Shayan Sobhian), Zari's brother and the superhero equivalent of Schrodinger's sibling; and newcomer Lisseth Chavez as Spooner Cruz, a conspiracy theorist terrified of being abducted by aliens in a world where that literally happened at the end of last season to Sara.
Cast of DC heroes? Check. Cool looking mystery alien? Check. David Bowie reference? (does double take) Check! In fact, that "Space Oddity" gag on the cover here is itself a reference to the first episode of Legends of Tomorrow Season 6, which boasts the title, "Ground Control to Sara Lance." Fitting considering how last season ended.
Legends of Tomorrow season 5 saw the team battling the Fates to protect the timeline from history's monsters – Caligula, John Wayne Gacy, Marie Antoinette – returning to unleash themed hell on the world. The season closed with Charlie, revealed to be one of the Fates, battling with her sisters to return free will to mankind. Also there was a big battle in a museum while Sisqo performed The Thong Song.
At the end of the season 5 finale, the gang was sending Charlie off to return to her life as a Fate by getting obliterated at a Smell show, and while drunkenly stumbling out of the concert, Sara was beamed up to a spaceship. And as you can see from the poster, those aliens are going to be up to some stuff. Some '80s parody stuff, if the hair metal logo on a VHS box is any indication.
Get a full dose of the space-age weirdness to come with this trailer…
Here's the official synopsis for the season premiere, too…
"After a night of celebrating their beating the Fates, the Legends quickly discover that Sara (Caity Lotz) is missing.  Trying to keep it together, the Legends are shocked to discover that she was taken by Aliens. Ava (Jes Macallan) sends Rory (Dominic Purcell) and Behrad (Shayan Sobhian) to follow a lead on who can possibly help them find Sara, while Constantine (Matt Ryan) tries to work his magic. Meanwhile, Sara does all she can to try to escape, which includes releasing Aliens into the timeline, but is shocked to learn who one of her kidnappers turns out to be."
The Legends of Tomorrow Season 6 premiere, "Ground Control to Sara Lance" arrives on Sunday, May 2 on The CW.