News
Kings of America: Adam McKay and Amy Adams Reteam for Netflix Limited Series
Kings of America will star Amy Adams and will tell the real life story of a sex discrimination class action suit filed against Walmart.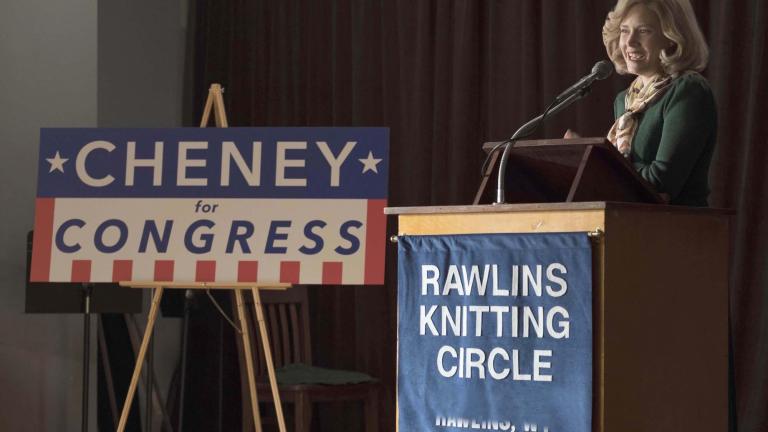 The creative partnership between Adam McKay and Amy Adams has taken them to Talladega Superspeedway and The White House. Now the pair is set to head somewhere a little more modest: Walmart.
Netflix announced during its virtual summer TCA press tour appearance that it has ordered Kings of America, a limited series about three powerful women and their relationship to retail giant Walmart. Netflix's official synopsis for the series reads:
"Kings of America centers on the stories of three powerful women whose lives were inextricably intertwined with the world's largest company: a Walmart heiress, a maverick executive, and a longtime Walmart saleswoman and preacher who dared to fight against the retail giant in the biggest class action lawsuit in US history."
Amy Adams will star as one of the three leads and will also executive produce via her production company Bond Group Entertainment alongside Stacy O'Neil. Adam McKay will executive produce the series as well and will direct the first episode. As mentioned above, Adams and McKay are coming off of 2018's Vice, which starred Adams and told the story of American vice president Dick Cheney. Prior to that, the pair collaborated on 2006's Talladega Nights.
The project was created by journalist and I Love My Computer Because My Friends Live In It author Jess Kimball Leslie. The limited series will be run by Diana Son (13 Reasons Why). Brunson Green is also attached as an executive producer.
Interestingly enough, Kings of America appears to be the rare case of a limited drama series that is not based on a book or magazine article but rather produced from research from the creator. The case in question from which Leslie, Adams, and McKay are drawing from is clearly "Wal-Mart Stores, Inc. v. Dukes." In 2000, a 54-year-old Walmart employee named Betty Dukes sued the company for sex discrimination, as she was frequently denied opportuntites to advance in the company despite good performance reviews. The case eventually made its way all up to the Supreme Court in 2011. And we'll leave things there to avoid spoilers.
The three women at the center of Kings of America are likely to be Dukes, Walmart heiress Alice Walton, and one of the three other plaintiffs in the class action suit. Of the three, it seems as though Adams would be the most likely to play the maverick executive.
Adams most recent television appearance was the starring role in 2018's Sharp Objects. She is set to star in the upcoming film Hillbilly Elegy, and will presumably be a part of Zach Snyder's Justice League. McKay has an extremely busy upcoming schedule as a producer. His next directorial effort will be Bad Blood, a film about Theranos and Elizabeth Holmes.
There is no announced release date yet for Kings of America.