Features
Katherine Ryan: Roast Battle "really is a language of love"
We chatted to comedian Katherine Ryan about her new comedy roast show, how to take a joke, and the importance of context in stand-up…
Warning: contains one very rude word and one slightly less rude word.
"I think of it as an honour," Katherine Ryan tells me, "I don't see why anyone's feelings would be hurt." We're talking about Roast Battle, a freshly imported US show format in which pairs of comedians compete to tell the funniest and most insulting jokes about each other. Ryan, Russell Brand and presenter Jimmy Carr make up the judging panel on the UK version.
"It's quite an honour to have someone read all about you," Ryan continues. "You have to be really specific in your jokes, you have to know someone's entire career, you have to really work hard to craft jokes at their expense."
Taking jokes at her own expense has never been a problem for Ryan. "I have always been completely, completely okay with it. That's just something I was sort of born with." At home, Ryan grew up roasting her siblings, though they never returned the favour. "I always thought it was fun and it was funny to wind my sisters up a little bit and they didn't take it well, they didn't enjoy it like I did."
It's not a habit she's left behind. In the recent Taskmaster 'Champion of Champions' special, which welcomed back the winners of previous series, the contestants were set the task of making the biggest mess possible, and then cleaning it up in a limited time. Ryan's competitors Josh Widdicombe, Noel Fielding, Rob Beckett and Bob Mortimer immediately set about throwing flour in the air and strewing rubbish all over the place. "I watched the boys just chuck things around and make a horrible mess and I couldn't even watch it, I had to turn away when that was happening in the studio because it was so upsetting to me," she remembers. "I was never going to do that and I thought 'how can I make a mess without disrupting anything physical on this set?'"
Ryan's solution was to make a different kind of mess. "I rang my sister and told her that her husband was cheating on her, and then I rang my dad and told him that my sister was expecting a baby that wasn't her husband's." It was undoubtedly messy. "I made a big mess. And then I called everyone back and told them I was lying and I cleaned it up!"
At school, Ryan would wonder why people got upset about jokes she made. "I was always accidentally offending people and I was like, what? Why isn't this funny to everyone else? And then sometimes if I would get bullied, it just wouldn't bother me. I definitely did grow up a little strange. My daughter's a lot more sensitive than I am, so I try to teach her how to have a thick skin and how to know when to just laugh stuff off. It's definitely a quality of a comedian you have to have."
That's because roasting, she explains, is part of day-to-day life for a working stand-up. Roast Battle is "a heightened, gladiatorial sort of MMA cage arena of what goes on in every green room." Comedians love taking the piss out of each other, she says, "and we're so good at it." She loves nothing better, she tells me, than hearing a comedian slagging another comedian off. "It's just fun" Now, she's being paid to do just that.
Roasting isn't just about fun though. Over in the US, the home of the comedy roast tradition, it's become a kind of public rehabilitation for out-of-favour stars, Ryan explains. "Say there's a celebrity who's a little bit down in the public view. Take, Justin Bieber. He was having a tough time for a while and it felt like people were being really hard on him, he'd made a lot of mistakes and then he did the Roast, and to watch someone have a sense of humour about themselves and take all that abuse light-heartedly, I think is so attractive. Then public opinion of him really changed. They were like, you know what? He was a good sport. If you can laugh at yourself, then I think it always makes you more attractive."
In 2010, Jimmy Carr presented a series of comedy roasts on Channel 4 that took celebrities as their in-on-the-joke victim. Mimicking the US celebrity roast, the targets were mainstream entertainers Bruce Forsyth, Chris Tarrant, Sharon Osbourne and Davina McCall. Comics, colleagues and spouses lined up to make jokes at their expense and the result was… awkward. Picture Gok Wan making fat jokes about eighties Sharon Osbourne, Bruno Tonioli from Strictly Come Dancing misreading the autocue and Jonathan Ross delivering 'Bruce Forsyth is so old he has a signed copy of the bible' gags. As roasts go, it was vegan with none of the trimmings.
This new version is meatier. Ryan didn't watch Jimmy Carr's previous roast series, "but he has told me about it," she says. "This is very British. That's why it's going to work a lot better. I say this as an outsider (Ryan is Canadian), but we mustn't forget that British comedy does have its own specific grammar. I love British comedy, I think it definitely has its own edge, its own voice. I don't think that you can transport the American celebrity format exactly the way we see it overseas."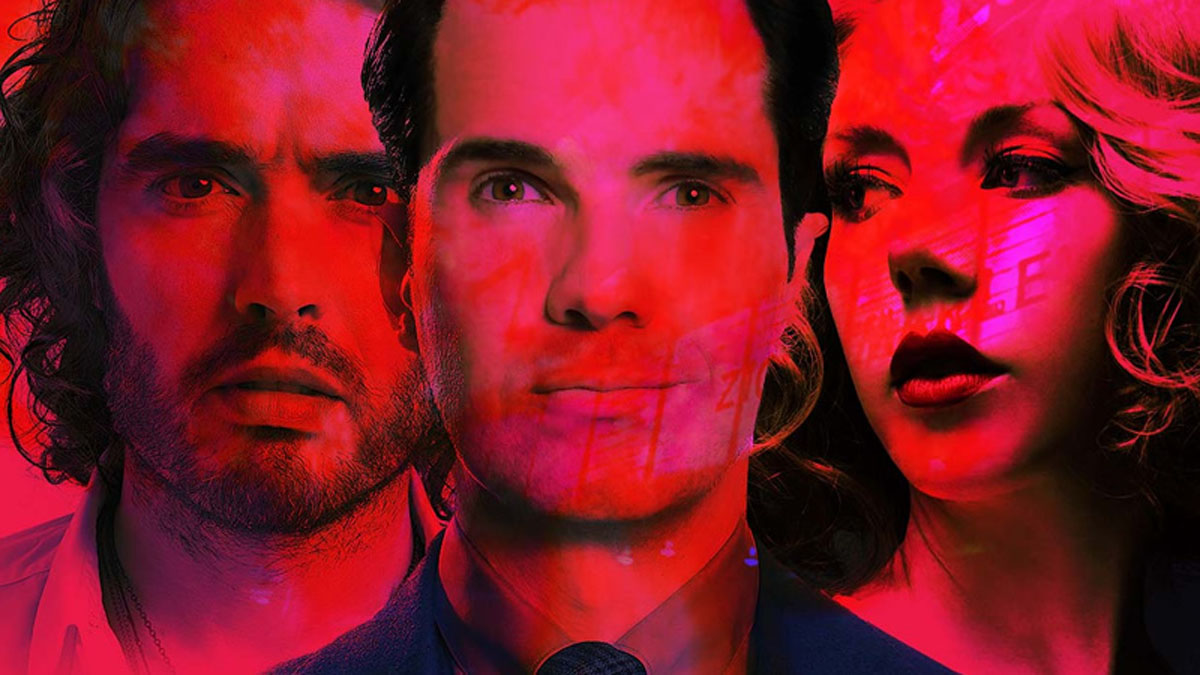 By pitching comedian against comedian, Roast Battle also functions as a platform for up-and-coming talent. Ryan has admired lots of series one's contestants for a long time on the circuit, and is particularly pleased to see a decent number of women competing in series one. "Jade Adams, Desiree Burch, Suzi Ruffell, Sofie Hagen, Harriet Kemsley, to name a few. They were really cutting, really strong and I can't wait for viewers to see those gals."
Finally seeing more women performing comedy on TV is part of a wider positive change that Ryan feels understandably excited about. "I think we still have a long way to go but this is the best time that there's ever been to be a woman in this world and I'm really grateful for that. I've always been really peaceful and positive about the fact that things are changing in our favour, certainly in the comedy industry, I'm really glad to see things coming out and the shift being made in other industries as well."
Ryan gets frustrated by the attitude of 'oh, you mustn't say that to a girl'. "You can roast the men but you can't roast the women, and I think that's just an extension of misogyny, I think you absolutely can roast women just as hard as you would roast a male opponent."
She also stands by the jokes made by Carr that some may see as sexist, or at the very least, giving a green light to audience members not cognisant of the irony with which they're told. "I stand by any jokes that Jimmy wants to tell in the context of the joke. I completely understand that people who don't come from a comedy background or might not have a sense of humour might not understand when someone is joking and when someone is being horrible."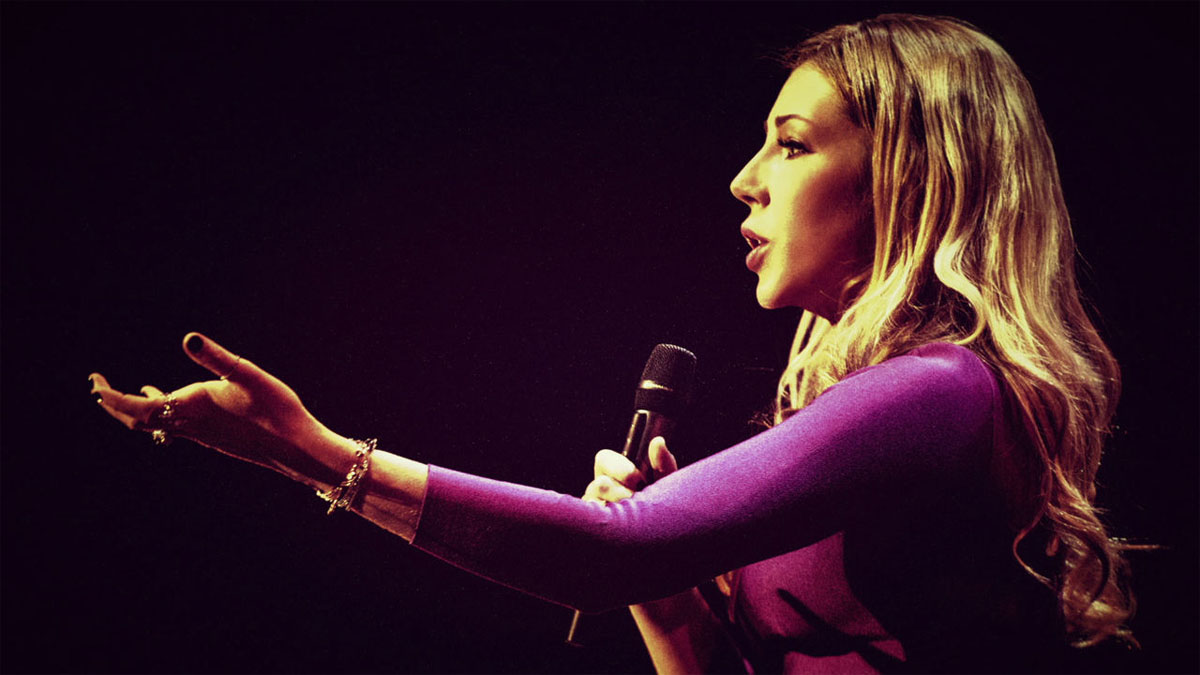 "What Jimmy was doing with that in the first episode especially I think, is clearing a path. He's making a real clear message to all the viewers like 'this is what this is, there are no boundaries'. He really opened the door for all the other comedians doing the roast to just say whatever they wanted to say. Some of it is horrible, horrible, horrible stuff that I would never stand behind in real life, but that's the joke. The joke is it's horrible, horrible, horrible stuff that we would never stand behind in real life."
Are there really no boundaries in a roast? "I don't think so," says Ryan. "Context really, really matters. If you were to take a joke out of roast battle and print it, for example, completely out of context, then that could be considered really offensive and wouldn't make any sense. In the same way that if you told one of those jokes on a regular panel show, people might go 'wait a minute? Why'd they say that?' but in the context of a roast it really is just the most lethal, depraved, well-crafted joke that you can think of. It's a fight, it's a real match."
Panel shows, on which Ryan makes regular appearances, are a different kettle of fish. "You get roasted on Twitter if you go on a panel show," she says, "and that is often mean-spirited, this is all very different."
Being so capable of brushing off criticism in general, do social media comments ever get under Ryan's skin? "No," she says, "It never bothers me at all. I obviously don't find Twitter harassment funny, only because the people doing it are strangers and trolls, they're not comedians. I would love it if every Twitter insult was as well-crafted as a roast joke!"
As she says, it's all a matter of context. "Nobody wants to have a stranger be mean to them on the street or online, but in the framework of a roast, it really is a language of love."
The first battle in the new series between Tom Allen and Suzi Ruffell "is such a good example of what Roast Battle is, because they're very, very, very good friends in life and they said some horrible things to each other. It's hard to pick one, especially one you can print. Susie said Tom is so bad at relationships that even his hair left him when he was twenty-two. That's a nice clean joke for the whole family. It pretty much gets worse and worse from there!"
While not on stage competing (she has done so in the US version, as has Jimmy Carr), as one of the judges, Ryan receives her share of flak in the show. "Jimmy goes in on saying that I'm promiscuous and he says that I've had too much Botox," she says. "There's been nothing that has hurt me, which is a real shame because I was sleeping with one of the contestants on the show and people were really gentle about that. They did mention it but I really expected a lot more abuse about that."
The funniest joke made at Ryan's expense, she says, "you probably can't print." We probably can, I tell her. "Okay, well my favourite one is that my daughter was born by C-section but she still managed to come out of a cunt."
"You could maybe put 'twat'?" she suggests.
Was that from Jimmy Carr?
"No. I wrote that. And she was delivered naturally so it's a lie, but it's still a pretty good slam."
Roast Battle Week starts Monday 15th January at 10pm on Comedy Central UK