Sponsored
Jupiter's Legacy: Tenika Davis and the Power of The Flare II
Jupiter's Legacy has plenty of legacy heroes of their own, and Tenika Davis is picking up the mantle of The Flare on the Netflix series.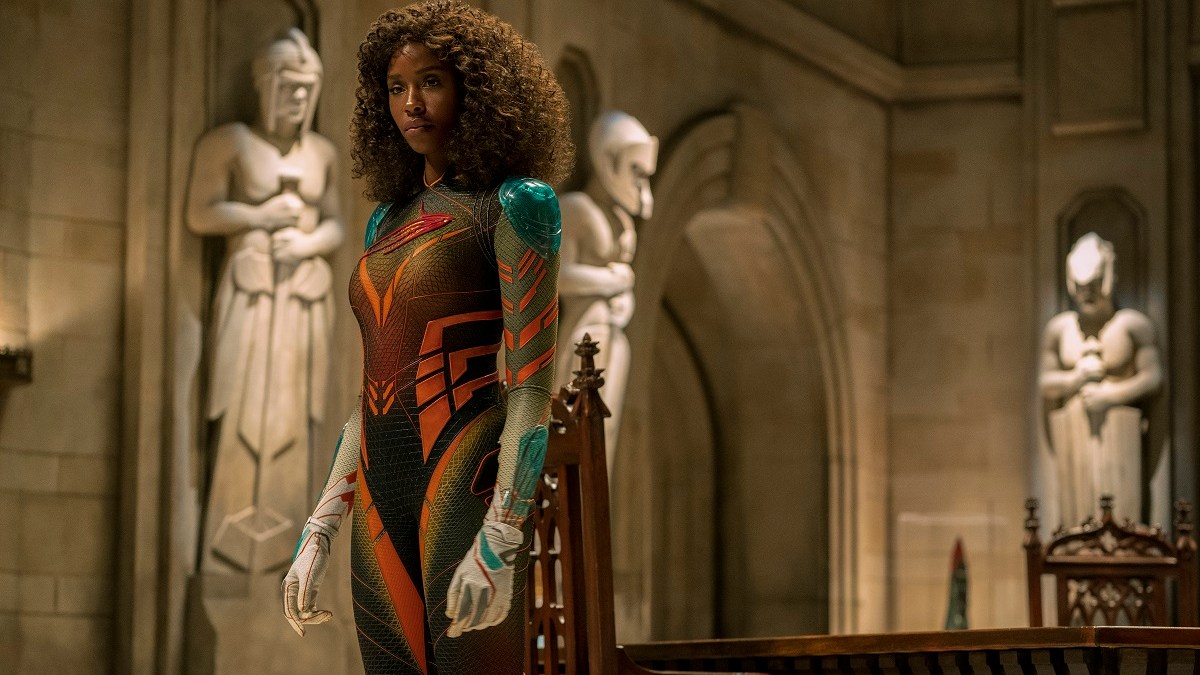 This article is presented by:
There isn't much known about Petra Small on Jupiter's Legacy beyond the fact that her superhero alter ego is the Flare II, but thankfully we do know something about the woman who plays her, Canadian actress Tenika Davis. 
She got her start as a competitor on the 2006 edition of the reality show Canada's Next Top Model, where she came in sixth place. This opened the door for her, giving her the opportunity guest star on TV shows like The Listener, Skins, Lost Girl,and Space Janitors, but star in the Degrassi Goes Hollywood TV movie, The Book of Negroes miniseries and recurring roles on 19-2 and Mira. As she shares below, Jupiter's Legacy will be opening up a whole new chapter for her.
WHO IS THE FLARE II?
NAME: Petra Small
ALTER EGO: The Flare II
POWERS AND ABILITIES: Like her father, Petra can transform into a mass of energy, fly, and project powerful energy blasts. 
NEED TO KNOW: Takes over for her father, The Flare, though there is tension between them; Fitz understands her doubts about The Union more than Sheldon does his kids'. 
Den of Geek: How do you view Petra as a person and how would you say she evolves?
Tenika Davis: Fiercely loyal and protective of the people she loves, and through the series she determines whether she's willing to pay the price of protecting her loved ones.

She isn't a character from the comics, so how did you discover who she is? And what was your feeling about her costume?
Asking an insurmountable amount of questions to discover as much as I could about her! And the costume is a beautifully-crafted second skin that forces me to have better posture. It's definitely helped me be mindful of the things it stands for: love, justice, family.

What was it like dealing with all the effects?
I'm a die-hard fan; I love superheroes so much that it would only be natural that I become one. And the little girl inside of me is jumping for joy, screaming, "We're doing it, we actually get to fly!" This is literally the childhood dream. I'm so grateful to be allowed to do this as work. 
How would you describe the power of this show?
It always comes down to love. We have created a unique family we're just hoping you all fall in love with. 
Jupiter's Legacy premieres on Netflix on May 7. Read more about the series in our special edition magazine!