News
Jack Ryan Season 3 Release Date, Cast, Story, News, and More
The world has changed quite a bit since the last Jack Ryan outing, but John Krasinski is ready to take on the mantle of Tom Clancy's most famous creation once again in Jack Ryan season 3 for Amazon.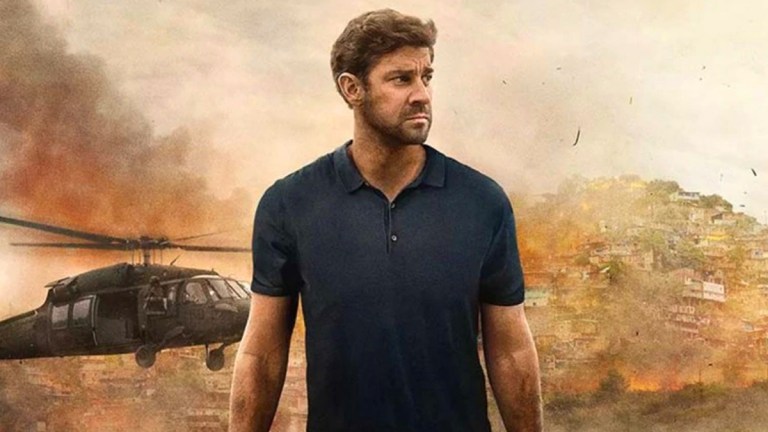 Long live the Ryanverse! John Krasinski and his version of Jack Ryan will get a third tour of duty on Amazon, which gave an advance order for Jack Ryan Season 3 back in February 2019.
Paul Scheuring, best known as the creator of Fox's Prison Break, will step in as the new showrunner for Jack Ryan, starting with the still-developing season 3. The move finalizes a process that saw the exit of Carlton Cuse (Lost, Bates Motel), who, after initially developing the Tom Clancy revival property for television with co-showrunner Graham Roland, stepped back from his day-to-day showrunner duties in 2019, as Deadline reported.
Besides the aforementioned crime drama, Prison Break, which initially ran from 2005 to 2008, eventually getting a 2017 revival season (with another season potentially lined up), new showrunner Paul Scheuring brings television experience from Discovery Channel's 2014 Richard Madden-headlined historically-based frozen claim-jumper miniseries, Klondike (which co-starred Jack Ryan's Abbie Cornish,) and ABC's single-season 2013 thriller series, Zero Hour. Amongst his work in the medium of film, he co-wrote the 2018 Gerard Butler-headlined crime drama, Den of Thieves, and the 2003 Vin Diesel actioner, A Man Apart.
Jack Ryan Season 3 Release Date
Jack Ryan season 3 does not yet have a release date yet, but we'll keep you posted. Both previous seasons of the series premiered in the fall. Given that the series won't begin filming until 2021 due to the coronavirus pandemic, a late 2021 or early 2022 release appears to be most likely.
Jack Ryan Season 3 Cast
The newest addition to the Jack Ryan season 3 cast is Marianne Jean-Baptiste (Blindspot). According to Deadline, Jean-Baptiste will play Elizabeth Wright, a CIA Chief of Station.
Jack Ryan stars Krasinski as the titular ex-Marine turned CIA analyst who tracks the finances of terrorist organizations. Abbie Cornish and Wendell Pierce co-star alongside Krasinski. Michael Kelly (House of Cards), Noomi Rapace (Girl with the Dragon Tattoo), Jovan Adepo (The Leftovers), Jordi Molla (Genius), Cristina Umaña (Narcos), and Francisco Denis all joined the cast in season 2. Of that group Kelly, Adepo, and maybe Rapace seem the most likely to stay aboard for season 3. 
One thing that remains to be seen is whether season 1 love interest Cathy Muller (Abbie Cornish) re-enters the series.
Jack Ryan Season 3 Story
The character Jack Ryan was created by author Tom Clancy and first appeared in his 1984 novel The Hunt For Red October. To date, there are 28 novels (most penned by Clancy) that feature Jack Ryan or his friends in the "Ryanverse." The character has been on the big screen five times, played over the years by Alec Baldwin, Harrison Ford, Ben Affleck, and Chris Pine. Krasinski joined that fraternity with season one and is now the longest tenured Jack Ryan.
Jack Ryan's first two seasons featured domestic threats from Islamic extremists and a corrupt election in Venezuela. What difficult geopolitical situation will Jack have to address in season 3? There are certainly no shortage of options.