Features
Iron Fist Season 2 Villain: Who is Davos?
A brief history of Davos, the Steel Serpent, the biggest villain of Iron Fist Season 2.
During the first season of Marvel's Iron Fist on Netflix, fans got to meet Danny Rand's childhood friend from K'un-Lun, Davos. Davos finds Danny in New York and the two once again spark up a friendship. Sadly, things didn't go so well, and Davos is set up as a major threat to Iron Fist and his pals.
Upon Davos' arrival, comic fans immediately recognized him as the classic Iron Fist villain known as the Steel Serpent. Davos has a greatly expanded role in Iron Fist Season 2, so journey with us to the Bronze Age of comics and beyond as we unravel the hard-hitting history of Davos, the Steel Serpent.
You know how Flash has Reverse Flash, Superman has Bizarro, and Iron Man has like four hundred versions of an evil Iron Man? Every proper hero has a dark reflection villain, and that evil doppelganger role was occupied by the Steel Serpent for Iron Fist. Steel Serpent has his own version of Danny Rand's famed yellow mask (which we're getting closer and closer to on the TV series, by the way) and is arguably considered Iron Fist's greatest foe. After an unofficial, unnamed first appearance in Marvel's The Deadly Hands of Kung Fu, Davos had his first proper appearance in Iron Fist #1 (1975) by the classic team of writer Chris Claremont and artist John Byrne. That's right; the creative duo that had one of the greatest X-Men runs in history also gifted the world with the Steel Serpent. No wonder Davos kicks so many levels of ass.
further reading – Complete Iron Fist Season 2 Marvel Reference Guide
Davos is a native of K'un-Lun who longed to be chosen as the Iron Fist. Davos' father was Lei Kung the Thunderer, a famed combatant and protector of K'un-Lun. Davos almost achieved his dream of becoming the Iron Fist by winning a tournament, but he was defeated in the final round by Danny Rand's father Wendell. Obviously, things are a little different in the comics than they are on Netflix, but the basics are there. Just swap out Danny for Wendell as Davos' big rival early on, and put the two of them a little closer in age, and there you are.
The biggest confrontation between the Steel Serpent and Iron Fist happens in the classic Marvel Team-Up #64 where Danny Rand teams up with Spider-Man to take down Steel Serpent, because as comics teach us, everything is always better with Spider-Man. This is the comics story where Davos managed to gain the powers of the Iron Fist for himself, but Danny defeats him because the Steel Serpent's impure spirit was unable to contain the power.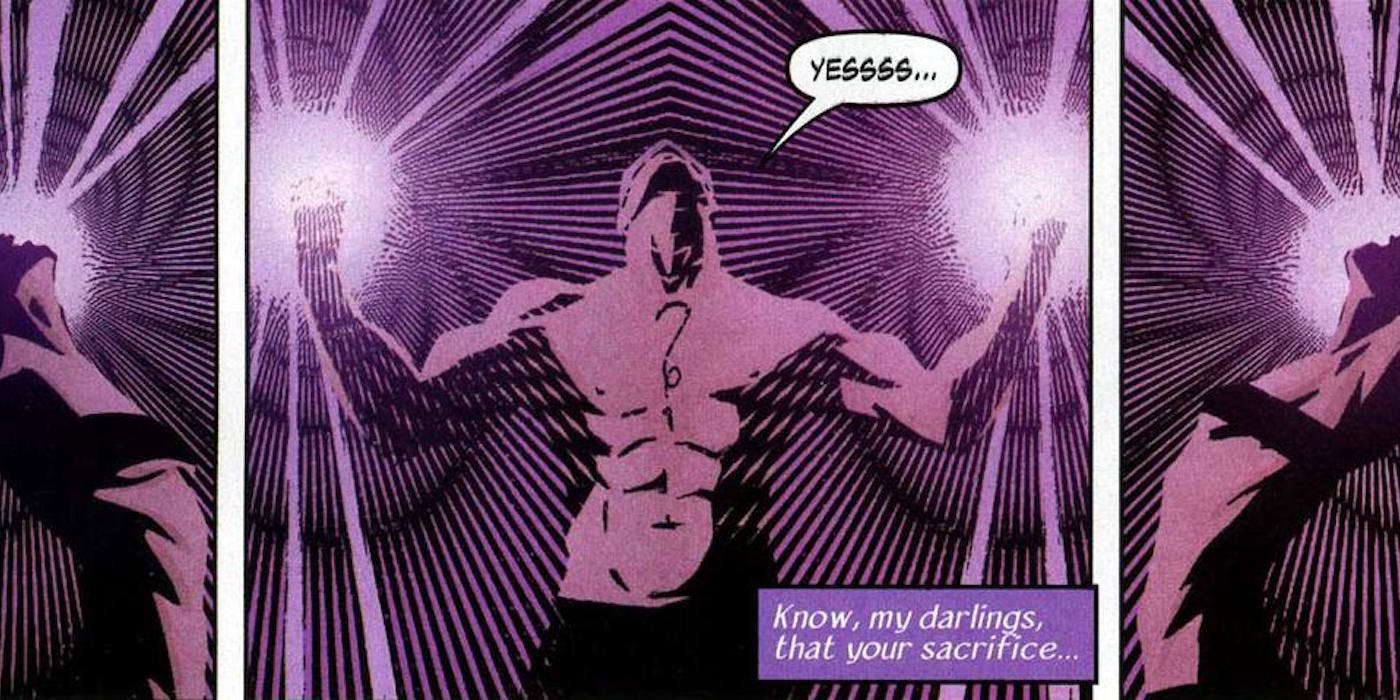 But like all great Marvel villains, not even death could stop Davos. He is resurrected in the pages of The Immortal Iron Fist (2006-2009). Now listen Iron Fist fanatics, stop reading my warbling and get thee to a comic store/comic con/comic app and purchase The Immortal Iron Fist by Ed Brubaker, Matt Fraction, and David Aja. I'll try to recap the events involving Davos in The Immortal Iron Fist, but I just can't do this book justice.
You see, Brubaker and Fraction introduced the concept of seven mystical cities that compete in a martial arts tournament and how this isn't a series of bestselling video games I'll never know. Anyway, at the behest of Crane Mother, Davos joins the tournament and even loses a hand fighting a competitor named Tiger's Beautiful Daughter. Davos changes his name to the Steel Phoenix but eventually loses to a fighter known as the Prince of Orphans.
The story paints Davos as a shades of grey type of villain who is equally driven by ambition and honor, and one who has little patience for the indulgences of the modern world (you can see how this influenced the TV version of the character). He plots to destroy K'un-Lun using a weaponized bullet train but also experiences a redemption arc at the end of the series. At the conclusion of the tale, Davos steps away from his role as a possessed, power starved rival to Danny Rand and becomes the protector of a dragon egg that is fated to birth the next dragon that will decide the next Iron Fist. This really, really needs to be the plot of Iron Fist Season 3.
As you can see, Davos is deeply tied into not only the story of Danny Rand but into the mythos of the Iron Fist itself. He has been connected to the character from almost the very beginning and has served both as a dark reflection of Danny Rand also as a foil and even an ally. There's a ton of story potential for Davos, and let's hope we see more of him down the road.
Marc Buxton is an English teacher/private tutor by day and a former comic retailer who reads way too many comics, often choosing his Wednesday haul over groceries. Read more of his work here.