Reviews
Iron Fist Season 2 Episode 9 Review: War Without End
Iron Fist has really turned it around in its second season. Spoilers ahead in our review of the penultimate episode...
This Iron Fist review contains spoilers.
Iron Fist Season 2 Episode 9
Oooh, now we're getting interesting. Although it looked like they were going to walk back the idea of Colleen taking the Iron Fist off Danny, she ends this episode with her own glowing white version of it! Are we going to get multiple Iron Fists? Is she going to properly take over from Danny? At this point I'm actively frustrated to be writing this instead of watching the next episode because I've seen nothing this exciting in a Netflix show that wasn't Daredevil. Iron Fist, you turned it around.
It's fair to say part of the reason I'm excited is because this is something that hasn't happened in the comics before, and that makes it exciting new territory. It's also something that's quite genuinely a great idea for Colleen and Danny's story arcs. He's accepted that he shouldn't be fighting just to get the power of the Iron Fist. She's trying to fix her community but shying away from fully committing to the mission in the ways only she can. It's perfect to give her the Iron Fist and I really hope we're not going to get a situation next episode where Danny has to take it off her because she's dying.
I did like that Danny was the one to beat Davos, though. That fight needed to happen and Danny has proven that he is indeed the better fighter. I do think it's a little ridiculous that the Iron Fist is being passed about like a hot potato at this point, but in fairness this is necessary for the story to function.
I also enjoyed getting the story of Colleen's antique box tied up too. If you're a fan of the comics version of Iron Fist the story of the Pirate Queen of Pinghai Bay is probably familiar to you, and without going into too spoiler-y territory, I think we're going to see that background have a significant impact on the narrative soon.
I have to say, while I haven't always felt able to reconcile the Joy of season two with the Joy of season one, she does do pretty well for herself in this episode. When she gets a gun pointed at her she's ready to accept death on her own terms. Ward's last-second save was also brutal. I don't love this pair's place in the mythos but I have to admit they've been part of some great scenes.
further reading: Iron Fist Season 2 – Complete Marvel Easter Eggs Reference Guide
You can get the story behind the Pirate Queen of Pinghai Bay in Immortal Iron Fist #2 (2007). That whole run of Iron Fist is extremely heavy on the kind of lore this season of the show has been exploring so if you've got the time and money and you've made it this far into the show without reading the comic, I would heavily recommend buying it. There's an extra piece to this that I don't really want to talk about, but which is probably obvious. We'll get to it.
Heyyyy! Turk's back! Once again selling weapons, after he was last seen minding a head shop in Harlem in Luke Cage season two. Where's that crazy cat gonna turn up next? Smuggling booze into a nunnery in Daredevil season three, perhaps? Guess now so you can claim the props when Daredevil season threegets released.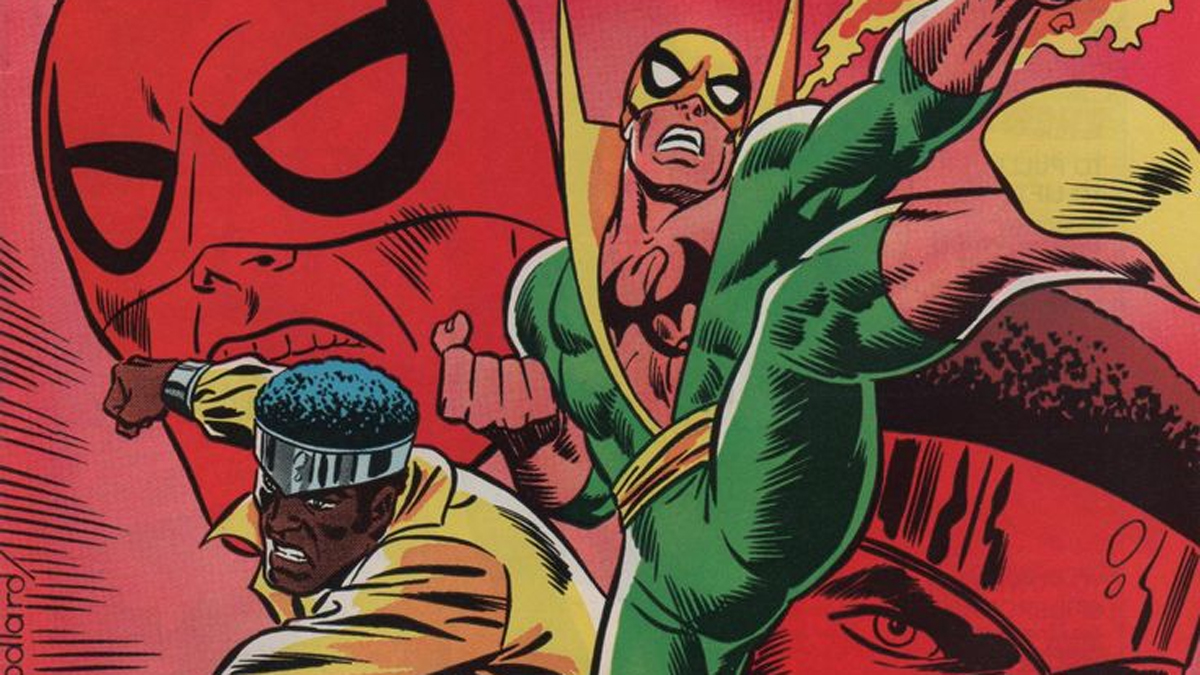 And lastly, the episode's title is from Power Man and Iron Fist #83 (1982). Can you imagine how much fun it must have been to go through a list and pick out these titles?