News
In the Dark Season 3 Confirmed
The CW's dramedy In the Dark has been given a Season 3, ahead of its Season 2 airing. Here's everything we know so far...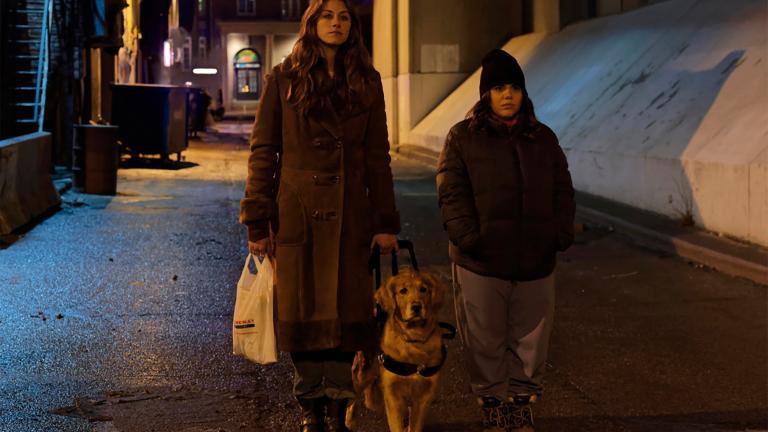 In the Darkwas one of 13 currently-running CW TV shows that got the good news it would be getting another season last week. The dramedy about a 20-something blind woman investigating the apparent murder of one of her best friends, has aired one season on The CW, with another already ordered, but not yet having aired. This makes the In the Dark Season 3 confirmation particularly interesting.
In the Dark first hit The CW as a midseason premiere last spring, ending in June 2019. Created by Corinne Kingsbury, it stars Perry Mattfield as Murphy Mason, a hard-drinking, smoking blind woman who, when she stumbles upon the body of the drug-dealing teen who once saved her from a mugger, becomes committed to finding out what happened to him. Season 1 ends with her shocking discovery of whodunnit.
The In the Dark Season 3 news comes alongside renewals for virtually the entire current slate of CW shows, including All American, Nancy Drew, Batwoman, Black Lightning, Charmed, Dynasty, The Flash, Legacies, Legends of Tomorrow,  Riverdale, Roswell, NM, and Supergirl. Katy Keene, the Riverdale spin-off starring Lucy Hale that premieres on February 6th, was also given an additional 13 episodes.
"These early orders for next season give our production teams a head start in plotting out story arcs and a jump on hiring staff, and this also provides us with a strong foundation of established, fan-favorite CW shows to build on for next season," said CW prez Mark Pedowitz.
"We've been thrilled with the creative direction of all three new series," Pedowitz continued, "and even though we are in the very early stages of our new full stack streaming strategy, which allows viewers to catch up on our new shows from the beginning, we're already seeing incredibly positive results from our multiplatform viewership for Nancy Drew and Batwoman."
More news on In the Dark Season 3 as we hear it.
Kayti Burt is a staff editor covering books, TV, movies, and fan culture at Den of Geek. Read more of her work here or follow her on Twitter @kaytiburt.