News
Love, Victor Season 2 Announced by Hulu
We're getting another season of the sweet, queer coming-of-age series Love, Victor from Hulu.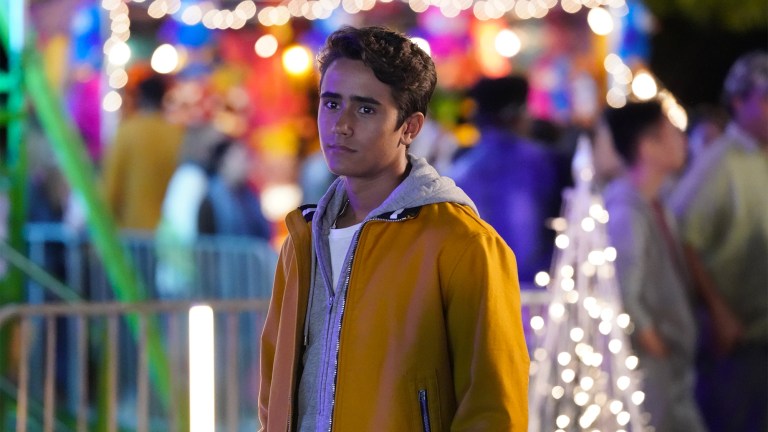 Good news! Hulu has just announced that Love, Victor, the oh-so-sweet spinoff series of the oh-so-sweet film Love, Simon of the oh-so-sweet book Simon vs. The Homo Sapiens Agenda, is getting a second season. The series, "set in the world of Love, Simon" follows Victor, a new student at Creekwood High School as he goes on a "journey of self-discovery, facing challenges at home, adjusting to a new city and exploring his sexual orientation. When it all seems too much, he reaches out to Simon to help him navigate the ups and downs of high school."
In her positive review of Love, Victor Season 1 for Den of Geek, Delia Harrington wrote: "The heartwarming spin-off series Love, Victor is here to soothe our tired souls without asking too much of our brains. And while it has made strides in updating its queer representation to the modern context, there are still some significant oversights. As a Pride month offering Love, Victor is something of a complicated one, as Love, Simon was before it, though the writers have clearly learned at least some of their lessons this time around."
According to Hulu's official Season 2 announcement, Love, Victor was the #1 most-watched drama on Hulu during its premiere week in June. The press released teases of the second season: "As Victor and his friends mature, so will season two, promising to build on these themes of sexual identity, acceptance and navigating the odyssey we all know as high school."
The series stars Michael Cimino, Ana Ortiz, James Martinez, Isabella Ferreira,  Mateo Fernandez, Rachel Naomi Hilson, Bebe Wood, George Sear, Anthony Turpel and Mason Gooding. While the TV series does not boast Love, Simon director Greg Berlanti behind the camera in that same role, it does have Love, Simon screenwriters Isaac Aptaker and Elizabeth Berger. Aptaker and Berger created the series and wrote the first episode. They are executive producers alongside Brian Tanen, Jason Ensler, Isaac Klausner, Marty Bowen, Adam Fishbach, Wyck Godfrey, Pouya Shahbazian and Adam Londy. 20th Century Fox Television serves as the studio.
We're in need of more sweet, queer, Latinx-centric (Victor is half Puerto Rican, half Colombian-American) stories in our mainstream culture, and Love, Victor is an example of all three. It's unclear, given the current pandemic, when we might actually get to see a second season of this lovely show, but, for now, it is enough to know that we will be getting one.
More news on Love, Victor Season 2 as we get it.