Features
How His Dark Materials Season 3 Will Adapt The Amber Spyglass
Exclusive: Jane Tranter, Dafne Keen, and Amir Wilson reveal how His Dark Materials learned how to do more with less to bring the third and final book of its trilogy to life.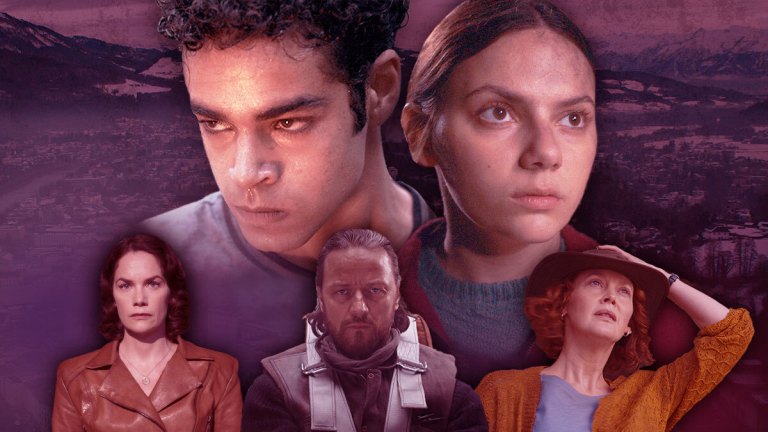 When Jane Tranter sat down to convince Philip Pullman to give Bad Wolf Studios—the company she had recently founded with fellow former BBC exec Julie Gardner—the rights to adapt His Dark Materials for TV, it wasn't the promise of stunning visuals that convinced him. "He liked [our pitch] because I met and talked with him for about two hours and, he said, 'You never once mentioned the VFX or CGI,'" Tranter recounts to Den of Geek.
Seven years later, the His Dark Materials TV show is about to enter its third and final season. Those who have read the source material know this is the most fantastical yet. The Amber Spyglass includes the same talking bears, angels, and daemons as previous installments but also introduces the mulefa (horse-like, trunked beings who roll around on seed pods) and the Gallivespians (tiny humanoids who fly on dragonfly-like insects). "Someone asked me after the delivery of Season 1, 'What were you afraid of tackling in this adaptation?'" remembers Tranter. "I said nothing in Season 1 made me feel afraid because I had the mulefa coming."
Despite the obvious challenges, Tranter calls the adaptation "an undertaking of a lifetime," which means quite a bit when you put it in the context of the former BBC Controller of Drama's influential career, which includes overseeing the return of Doctor Who to television in 2005. "I don't mean that in terms of 'there'll never be anything more complicated' or 'there'll never be anything bigger' or 'there'll never be anything so multilayered,'" Tranter elaborates. "It's the fact that the books are so special and they are so beloved. And so, your responsibility to that source material is intense and tender, and meaningful. But, on top of that, you have to make those three books work in a contemporary television landscape."
A contemporary landscape that includes TV shows and movies with much bigger budgets than His Dark Materials, which Tranter calls "very, very modest in comparison." In part because of this, Tranter says, "Our strategy throughout has always been that we will do less with more, rather than try to do more with less. So, in order to compete in any way at all, we have to make the fantasy feel more intimate."
In the process of developing the rich realms of Lyra (Dafne Keen), Will (Amir Wilson), and the people (and not-people) they meet on their journey across worlds, Tranter and her team have never once lost sight of the story's beating heart. "I think we successfully have made the third season very emotional," says Tranter. "For me, The Amber Spyglass is essentially about love. Obviously, it's about romantic love, but it's also about parental love—mother and daughter, father and daughter, [sometimes by proxy]—learning how to love."
On the other side of what Tranter calls a "beloved challenge," the storyteller is happy with how things have turned out. "I think what we did well in the third season was we have answered the questions that get posed during Season 1 and Season 2. And sometimes, those questions are posed delightfully intriguingly. And other times, it's kind of like, 'What the hell is dust? And what does the prophecy mean? And why is this important?' And you have to keep on asking those questions because those questions are the engine of Lara's and then Lara and Will's journey. I think, in the third season, we successfully answer all of those questions."
And what does Pullman think? While he has yet to see the third season because he likes to wait until it is completed to watch, Tranter says his feedback throughout the process has been "a total joy," as well as incredibly honest. "He's always clear about what's really important to him. We always ask if we're going to step away [from the source material]. And, sometimes, he's like, 'Yes, that's fine.' And other times, he's like, 'Absolutely not.' He's just been brilliant."
It probably helps that, through all of the Gallivespians and mulefa, His Dark Materials has never lost focus of the fact that this is a story about growing up. "It doesn't matter how brilliant the other things are," says Tranter. "If you haven't got the drama and character right, then it will be for nothing."
His Dark Materials has helped define the first phase of Bad Wolf's history as a company. "I think what it taught us is courage and faith and conviction," she says. "When we started on His Dark Materials, everyone said to me, 'How are you going to do it?' And I was kind of like, 'I don't know, but I do know that we can.' I put the team together in a very particular way… We kind of roped ourselves together and climbed that mountain, with me just telling people, 'Don't look down. Never look down. Keep looking towards the horizon and just keep going. And try to enjoy the journey.'"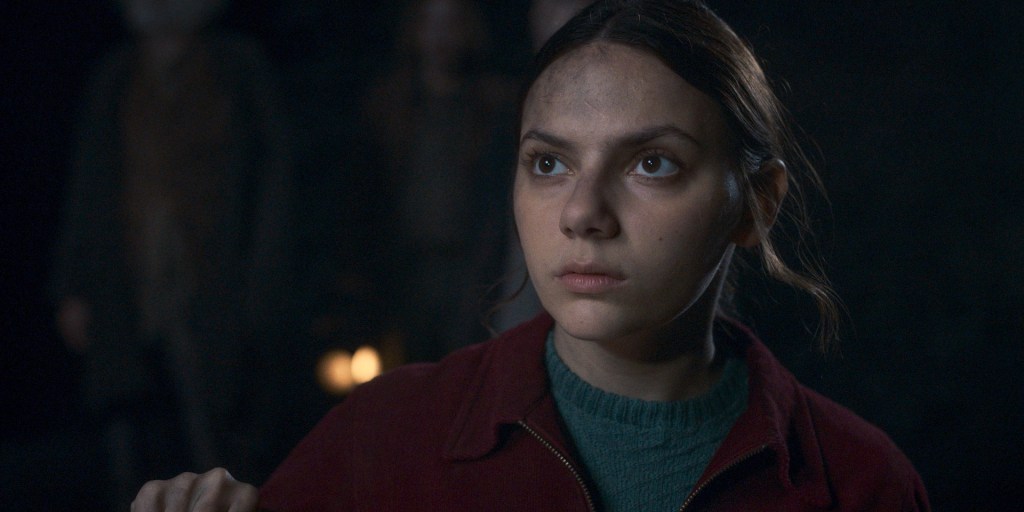 Dafne Keen on Growing Up Lyra
Catching up with Dafne Keen, she tells Den of Geek what it was like bringing Lyra Silvertongue's story home.
Den of Geek: What can we expect from Lyra in Season 3?
Dafne Keen: I'd say Season 3 is the biggest journey that Lyra's ever been on. She goes through different worlds; she has her first romantic thing. It's all very exciting for Lyra and also very terrifying and also very sad and very dramatic and fun.
Can you talk a bit about what it was like to film those final intense scenes between Will and Lyra?
Every kind of scene with Amir is always a pleasure because he always brings so much to the table, and it's very fun to play off of each other. So doing the very, very heartbreaking, sad, crying scenes are just as fun as doing the playful running around adventure scenes.
You've grown up on this production, which is a story about the experience of growing up. What has that been like?
It's been really amazing to get to go through those life experiences with the character and with the crew as well. The people who worked on the production have been with me through every single process that I've been through in the last four, five years of my life. And I've been through theirs … It's just been really a huge privilege to get to do that with the same people every year, and it's been a huge privilege to do it at the same time as Lyra.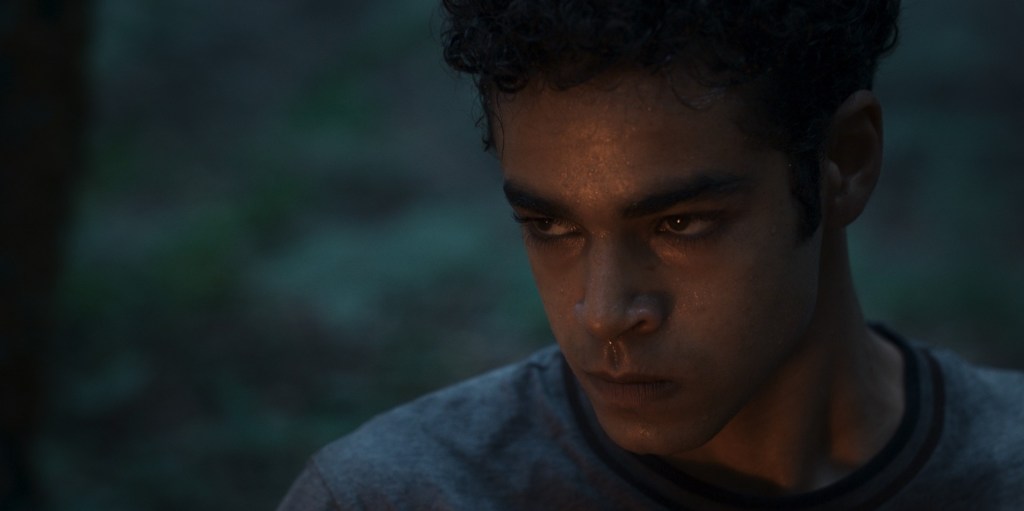 Amir Wilson on Saying Goodbye to Will
Will Parry must enter the Land of the Dead in season 3. In a brief chat with Den of Geek, Amir Wilson bids farewell to his character and His Dark Materials.
Den of Geek: Where do we find Will when Season 3 begins?
Amir Wilson: He's on a journey to find Lyra… Will's definitely got more of a sense of himself. His experiences, especially at the end of Season 2, definitely changed him. When we pick him up, it was important for me to establish that Will's grown into a new man, and he's got his head screwed on. He knows what he wants and why he wants it.
What were you most excited to do in Season 3?
I was really excited to do the Land of the Dead stuff. Reading about that whole world, I was really excited to go and film that.
What was it like filming those last intense, heartbreaking scenes between Lyra and Will?
It is sad, but I'd known it was coming because of reading the book. By the time it came, I felt pretty ready to do all the filming.
It was emotional. At the end, it was sad to say goodbye. When you spend a lot of time playing a character, it is sad to say goodbye but also a nice relief, in a sense. We got to go to Spain, and we filmed the end of the show at the end of the filming process, so I'm glad that happened.
What do you think viewers have to look forward to in this final season?
"Love," "loss," and "death" are three words to describe the series. And I also think the introduction of a lot of new worlds and new characters. Everyone has a lot to look forward to.
His Dark Materials season 3 will premiere this December on HBO and BBC.