News
His Dark Materials Season 2 Release Date Has Not Been Delayed
But we are missing out on a planned Lord Asriel-centric standalone episode in His Dark Materials Season 2.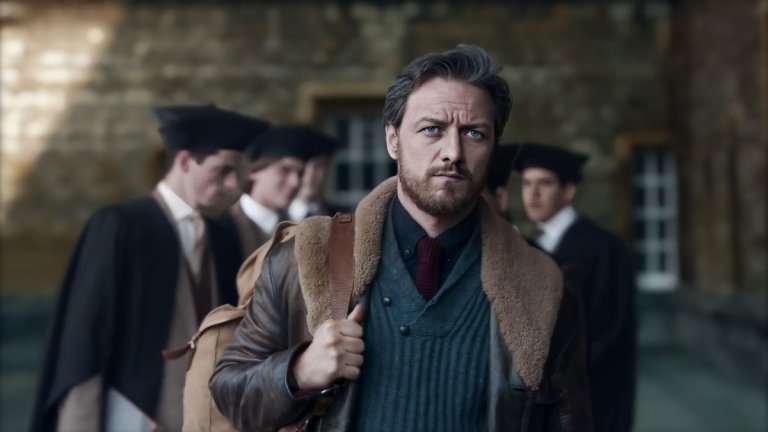 It's a strange time to be in television production and, you know, the world. Many TV shows' seasons were cut unexpectedly short while other TV shows never made it into production at all due to the COVID-19 pandemic. His Dark Materials was one of the lucky ones in the sense that the HBO/BBC adaptation of the bestselling Philip Pullman book series had already finished main production on Season 2 prior to the outbreak. Executive producer Jane Tranter gave some pretty specific insight into how COVID-19 has affected the plans for Season 2 during today's His Dark Materials panel at SDCC at Home. Apparently, the release date (to which we mere mortal are still not yet privy) has not been pushed back for Season 2, but the pandemic did create the need to change the plan for a standalone episode that would have featured James McAvoy's Lord Asriel.
"The good news is: we have managed to keep going, the whole way through the lockdown," said Tranter. "We have the most amazing post-production team and we are currently, touch wood, completely on course for transmitting when we would have transmitted." And now for the quasi-bad news…
"Really we did have an incredible piece of luck," continued Tranter. "We were filming when the pandemic hit and we did have to stop filming, but we were in a peculiar situation where our main unit had wrapped just before Christmas 2019 and we had one standalone episode that we were filming in March, and it was separate from the other seven episodes because it was a standalone episode with the blessing and with input from Philip Pullman which looked at what Asriel had been doing between going through the anomaly at the end of Season 1 and when we see Lord Asriel at the beginning of Book Three, The Amber Spyglass."
Lord Asriel doesn't appear in The Subtle Knife, though he is much-discussed in the second book of the trilogy. Tranter said that she and the rest of the creative team (including series writer Jack Thorne) "played kind of detective" to figure out what Asriel was up to during the events of The Subtle Knife in order to write the episode.
So will we ever get to see this Asriel standalone episode? It's unclear, but it seems unlikely that, if we do, the episode will be a part of Season 2. Not only is there the possibility of another COVID-19 flare up in Cardiff (where the series film) as the world waits for a vaccine, but I can't imagine James McAvoy is an easy actor to schedule.
"For us," continued Tranter, "it meant that we could continue post-production on the seven episodes that make up the story of The Subtle Knife and just put the Asriel standalone episode to one side and maybe, at some point, we can revisit it as a standalone but, essentially, our adaptation of The Subtle Knife had been completed. So we were really lucky from that point of view."
This is mostly good news, but it is sad to know that we won't be getting the Asriel-specific episode anytime soon. Also, potentially, that we will only be getting seven episodes of His Dark Materials in Season 2 (or not—they could choose to stretch what was filmed for the seven episodes over eight hours). Still, it's heartening to know that there is another season of this fantasy series on the way sometime soon.
More news on His Dark Materials Season 2 as we get it.